How Self-Storage Can Make Your Divorce Easier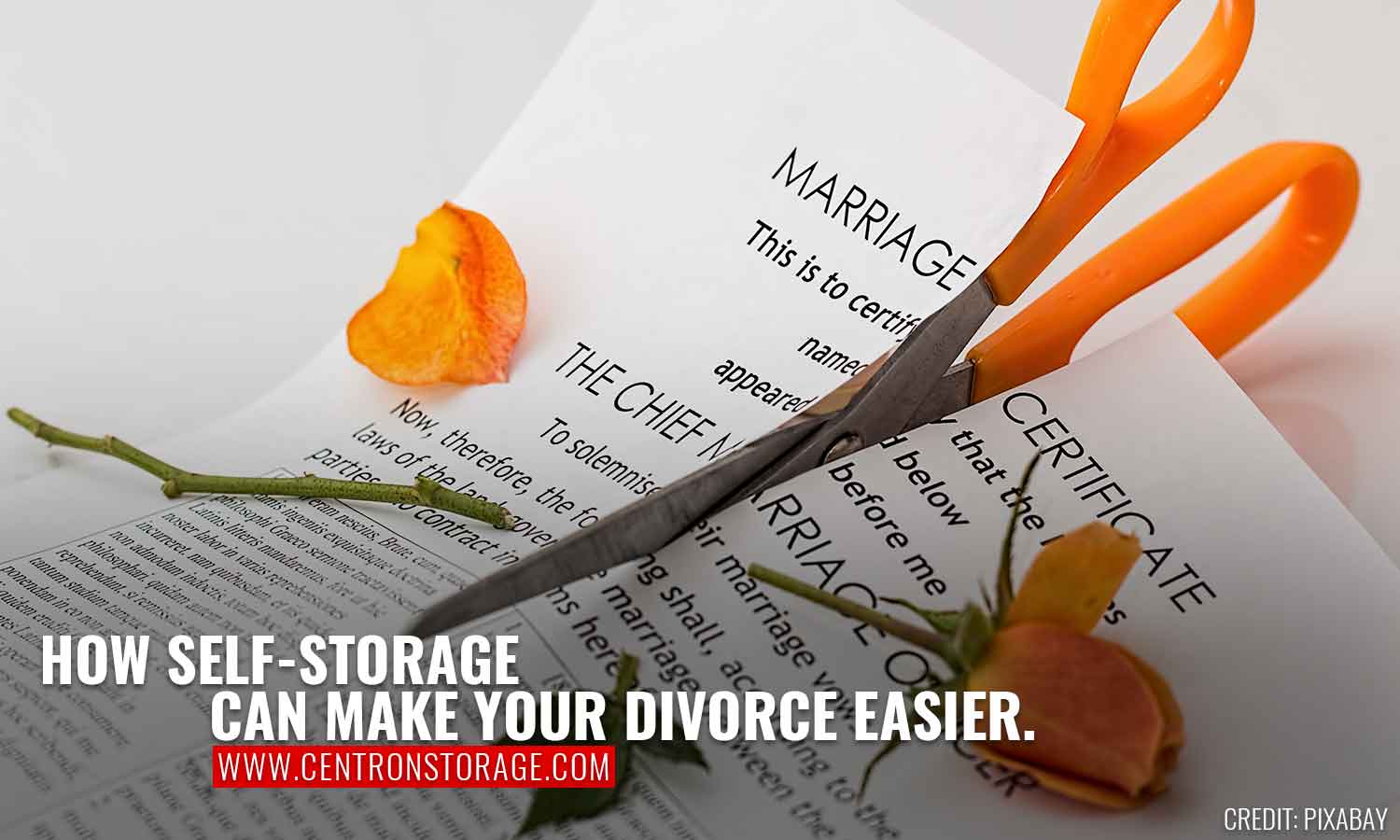 Divorce happens. There are currently over 2 million divorcees living in Canada, as of 2018. That's two million people having to restart their lives in pretty much every way you could imagine. Getting divorced is painful and difficult at the best of times. The last thing you want to worry about is where you're going to put your stuff while you're working out the details of your separation.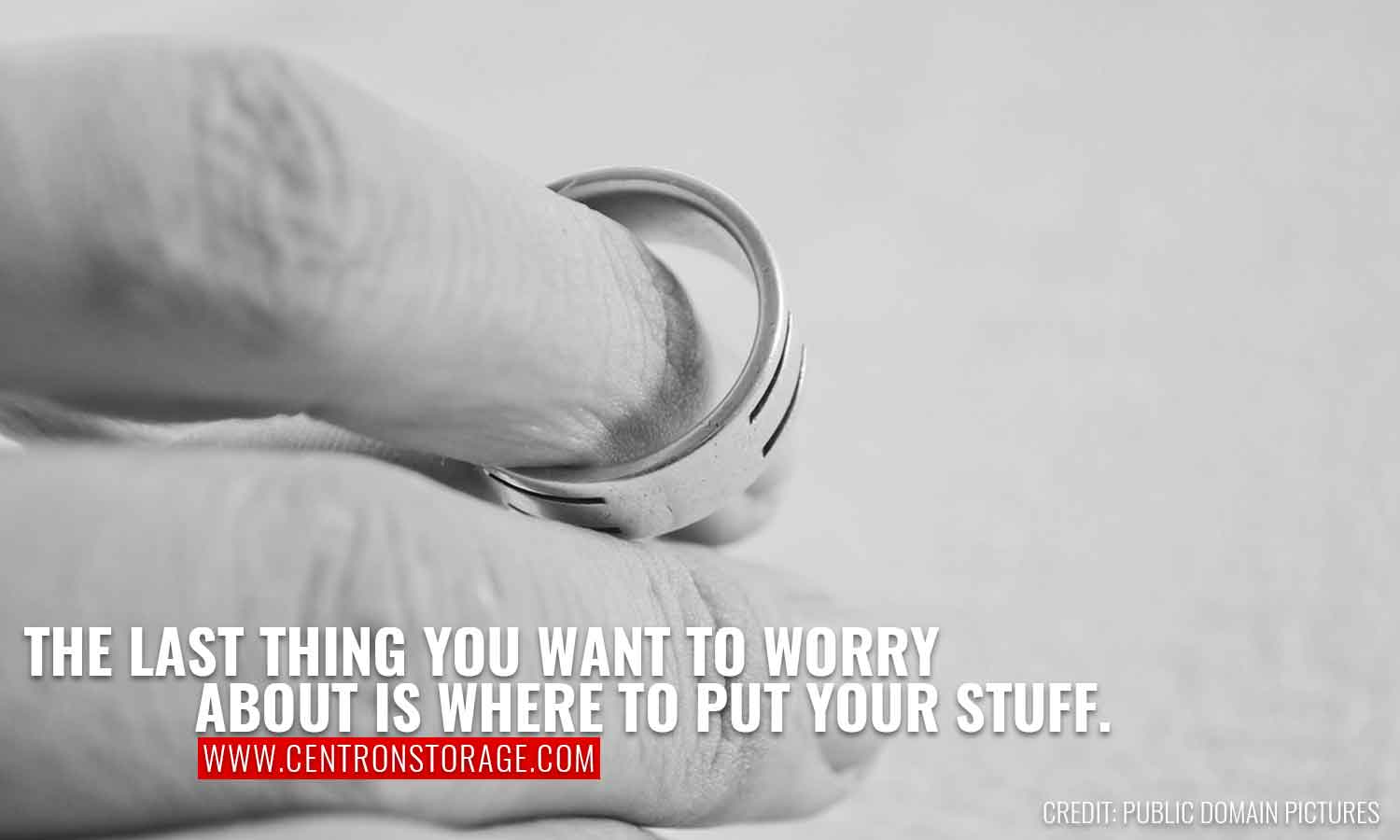 A self-storage unit can take care of all of that for you. It removes a lot of the stress around the practicalities so you can focus on taking care of your heart and mind. Of course, self-storage units are on the rise throughout North America for a lot of these reasons. These reasons just happen to be majorly pronounced during a major life event like a divorce.
It's hard to make practical decisions when your emotions are running wild. You'll need to make sure you're thinking clearly when you're going through your separation. You'll want to make sure you're getting what you deserve, for one thing. You'll also want to make sure you're remaining kind and compassionate, on the other. A self-storage unit will help you do both in all manner of unexpected ways.
Here are some ways that a self-storage unit can help you get through your divorce with a minimum of stress and ill-will.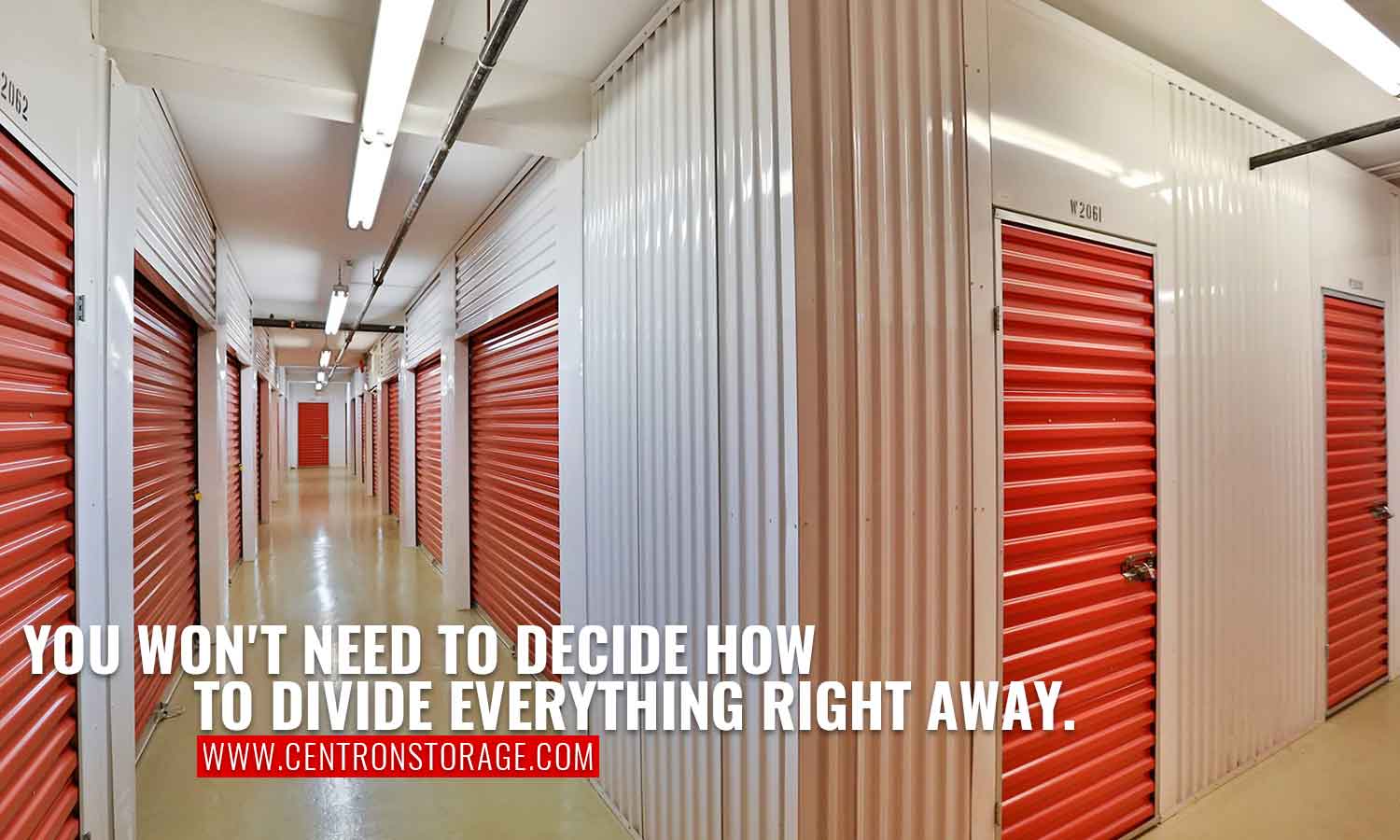 Creates A Neutral Space For Stuff
It's pervasive advice among relationship counsellors to seek a safe space when working on relationship troubles. Your old space is bound to be saturated with all kinds of resentments, memories, and traces of the past.
This makes it nearly impossible to have a fair-minded exchange when it comes to divvying up your belongings. Sorting out who gets what after a divorce is never fun, as it is. It nearly always brings up strong emotions, even in the best-case scenario. As there's a strong likelihood of having at least some sort of hard feelings, it's very difficult to have any kind of fair-mindedness when separating belongings after a divorce.
Ending a marriage is one of the most difficult things that can happen in a lifetime. Why make it more difficult than it needs to be by worrying about your belongings on top of everything else!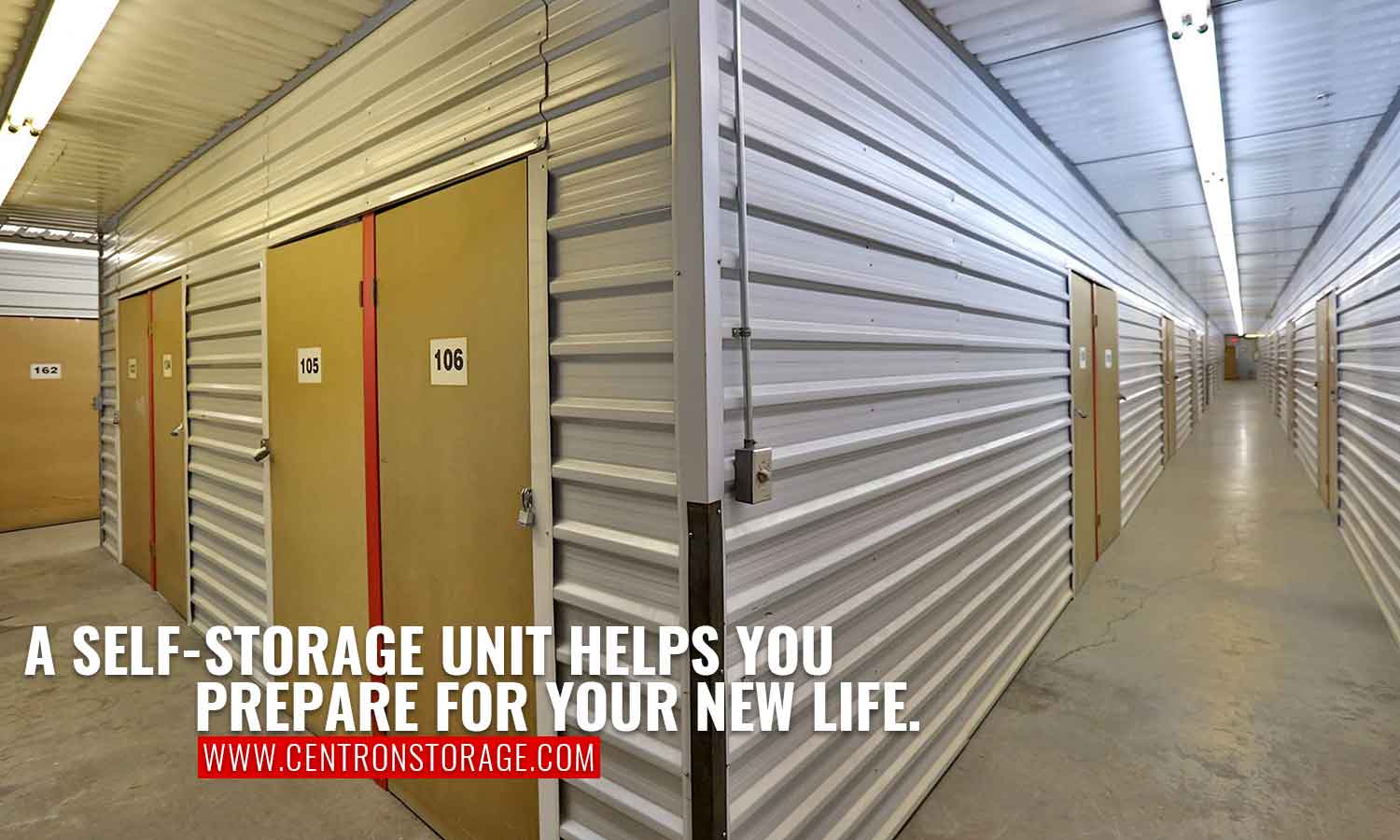 Helps You Prepare For Your New Life
No matter how long you've been married, your lives are bound to be intertwined. In most cases, you've likely been living together, sharing belongings, and finances. That means you'll likely be downsizing your living situation. You'll probably need to recalibrate your finances. You'll likely have to repurchase certain items. You may move, potentially far away.
A self-storage unit helps you prepare for all of those eventualities. You'll be able to store items you don't need all the time. You'll also spend a fraction of what it'd cost to have a big enough place to store all of your belongings. Even the act of putting your belongings into a self-storage unit will help you take stock of what you have and what you need.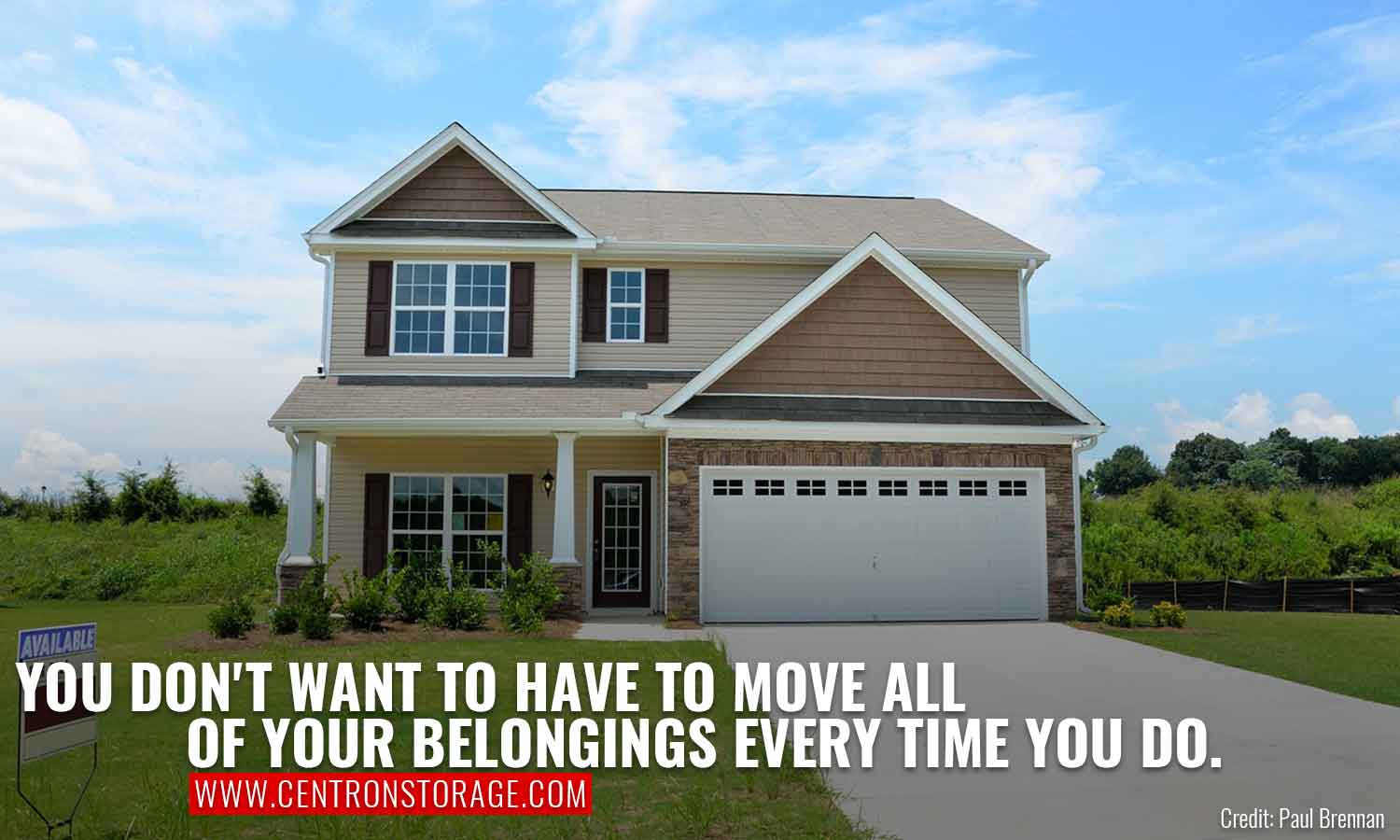 Avoid Moving Multiple Times
Your life often enters a state of freefall during a divorce. It's hard to know where you'll be in a week, let alone six months or a year. That can make it difficult to plan for the future, or even the present. You really don't want to have to move all of your belongings every single time that relocate or make a life change.
Divorces can spring up out of the blue at times, as well, even if you've been having trouble with your relationship. We're always hoping for the best when we're with somebody. Divorce is almost always the last option. That means you don't always have enough time to get things set up the way you'd like them. You might have to settle on a temporary living situation. You might have to take a stop-gap job that leaves your finances vulnerable.
Keeps Your Belongings Safe
Unfortunately, not every divorce is acrimonious. You can't always count on your former partner to act in good faith when it comes to your belongings. Some precious items might get lost, sold, damaged, or even destroyed. While you don't want to be materialistic or greedy when it comes to stuff, many items are irreplaceable. These could be family heirlooms, items of personal significance, or especially valuable belongings.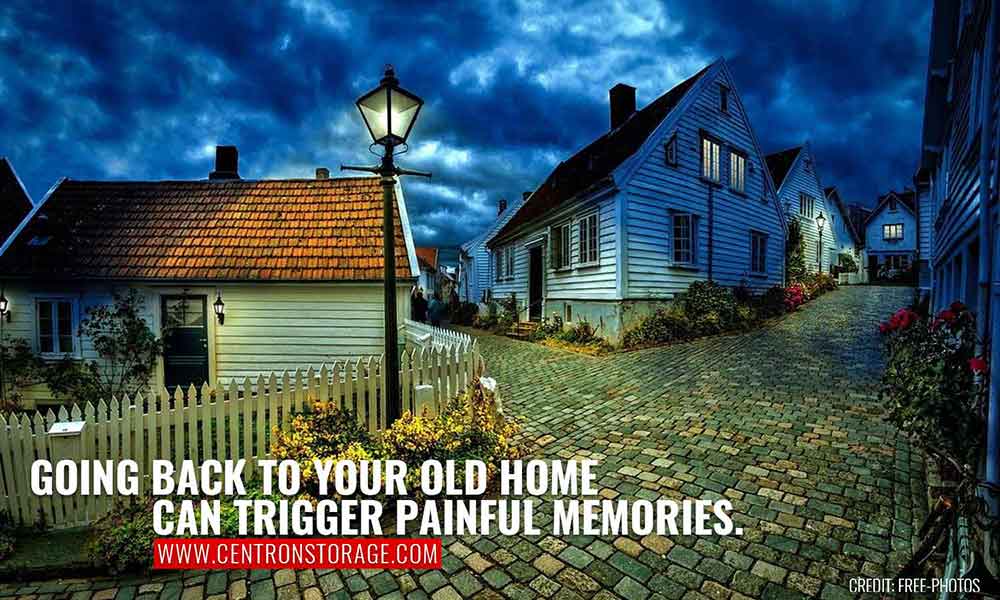 Don't Have To Go Back To Your Old Home
Even if you have happy memories of your marriage, going back to the home you used to share with your spouse can be excruciatingly painful. It can trigger memories of all the good times you shared, like watching your kids grow up or any number of significant life events. It can also dredge up memories of the end times, as your marriage stumbled to its last legs. Either, or some combination of both, can be exceedingly harmful to your mental health and emotional well-being.
Getting a storage unit means you won't have to go back to your old house more than once. You can get in, get out, and then get on with your life.
Improve Your Peace Of Mind
So far, we've focused on the practical aspects of storage units for divorce. The mental and emotional benefits are perhaps even more significant, as well. They can also have a profound impact on the more practical aspects of your life.
It's hard to make good decisions when you're stressed. It's hard to function when you're feeling afraid or angry. It's hard to advocate for yourself when you're feeling threatened. That's not to say your soon-to-be-ex-spouse is doing any of those things consciously, of course. Sometimes, it's just an unfortunate side effect of going through an emotionally challenging situation.
Getting a storage unit removes all of that. You'll know your belongings are safe and secure, and so are you.
Looking For A Storage Unit In North York?
At Centron Storage, we take great pride in offering our customers security and peace of mind at an affordable price. With over 30 years of experience serving North York, we've got everything you need to secure your belongings safely and efficiently.
Whether you're looking for self-storage after a divorce, moving house, or just want to tidy up your clutter, we've got something that will suit your needs.
Contact us today with any questions or to schedule an appointment.