Security
Rent, Reserve or View Rates Now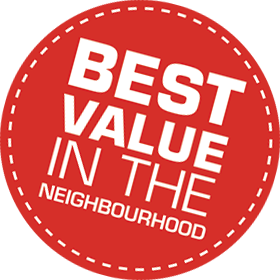 Our North York store is inspected regularly to ensure you have a safe, clean place to store your goods. Security features include heavy-duty fences, electronic gate controls, surveillance cameras, security lighting and more. From the latest technology to fully-trained staff, we offer industry-leading customer service and top solutions for all your storage needs.
Computer-Controlled Access
The only way to gain access to the storage centre is with a personalized identification code.
Surveillance Cameras
Cameras are placed in key areas.
Daily Inspections
We maintain a full schedule of inspection checks every day.
Intercom System
The manager's office keeps in direct contact.
Your Own Lock & Key
Only you have access to your storage room.
Storage Insurance
For added protection, we offer additional tenant insurance to our customers. Ask us about it.