Rent, Reserve or View Rates Now
Storage Deals
10% Off All Boxes And Moving Supplies – WITH PURCHASE OVER $40.00
Tell us you saw this offer on our site and we will automatically discount your purchase.
Need a secure storage unit place to store your stuff?
We know you have plenty of self-storage unit options to choose from. So why store with us? Because we provide the best value, hands down.
The Best value and 4 weeks free on select storage units.
Our clean, up-to-date North York self storage unit location employs state-of-the-art technology and fully-trained staff to ensure your belongings stay safe 24/7. We offer a wide variety of storage unit sizes, moving and packing supplies, as well as affordable storage solutions for small and medium-sized businesses.
Do you need to store the contents of your home because your old house closed before you can move into your new place? Do you need an offsite location for confidential documents? Are you a business searching for a climate-controlled environment for temperature-sensitive inventory? Whatever your storage need, we have a smart, secure solution.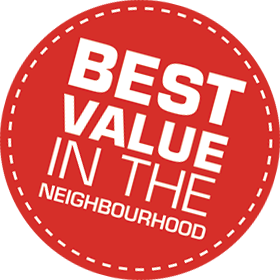 Centron Self Storage Units North York
4500 Chesswood Drive
North York, ON
M3J 2B9
(647) 557-7378
4500chesswood@centronstorage.com
Read all reviews
Pay bill online now
4 Reasons To Rent With Centron Self-Storage Units North York
Trusted By 20,000+ Renters Over 30 Years
Serving our local communities for over 30 years, our satisfied renters continue to rate us highly. 92% of reviews are 5 stars. Centron's facilities have the best reviews in our local markets.
Access Your Storage Unit
Access your storage unit 6AM – 10PM 7 days a week! Our fully trained staff ensure your belonging stay safe.
Easily Rent or Reserve Online
Centron Self Storage Units North York is now one of the few storage facilities to offer online storage rentals and reservations. It's easy! Rent or reserve your storage unit in just 5 minutes.
Safe and Secure Storage Units
We offer state-of-the-art security including motion detectors, surveillance cameras, inspection rounds, and fully fenced facilities.
4500 Chesswood Drive in North York
Centron Self Storage Units North York
Have you finally decided that you need more space to store your goods? At Centron Storage, we provide safe, clean storage units in North York where you can securely house your goods for as long as you need. Whether you're looking for a compact space to keep confidential documents offsite, or enough room to hold furniture, appliances, or even a car, we have storage spaces of all shapes and sizes.
The number, type and size of items you plan to store will determine the kind of storage units you need in North York. To find the unit that's right for you, make a list of your items. Think about how you might stack and nest items together compactly, but make sure that you'll still be able to access them easily once they're packed away.
Storage Unit Deals
10% Off All Boxes And Moving Supplies – WITH PURCHASE OVER $40.00
Tell us you saw this offer on our site and we will automatically discount your purchase.