Storage Tips
Rent, Reserve or View Rates Now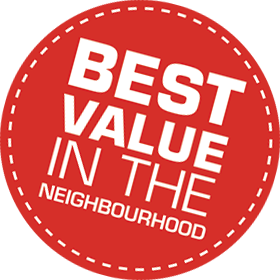 New to self-storage? There's no better way to secure your stuff when you don't have space at home.
To help you keep your items safe and undamaged, we've compiled a few tips from the pros at the Canadian Self Storage Association (CSSA).
1. Choose the right store
All self-storage stores aren't created equal, so here are a few things to look for when you're deciding:
Location. If you're planning on accessing your items on a regular basis, find something that's close to home.
Flexibility. Can you get into your storage room on evenings or weekends if you need to?
Cost. Be on the lookout for hidden costs. Ask for quotes from several stores for the same size unit.
Trust. To find a reputable company, look for the CSSA logo – it shows that they've been vetted and comply with industry best practices.
Size. There's no point paying for space you're not using. Make sure the unit is the right size for your needs, with enough space for you to access your items easily.
Cleanliness. Take a look at the unit in person. Is it clean and well presented? If not, that's probably not a good sign.
Security. Is there a fence, surveillance system and other security features?
2. Pack smart
Pack your items so they're protected, both in transit and in storage.
Protect fragile goods such as dishes and glasses in tissue paper or bubble wrap.
Wrap pictures and mirrors in cardboard marked "fragile" and store them upright.
Wrap table legs with bubble wrap.
Use mattress covers and dust sheets for soft furnishings (we sell them if you don't have any).
Take furniture apart if possible, and put hardware and labels in bags for easy assembly.
Store clothing on hangers in wardrobe boxes (we have those too).
Clean garden equipment before storing.
Drain and dry out washing machines.
3. Use good quality boxes
Label them clearly on the top and sides to make everything easy to find.
Fill them right up to prevent them from tipping or collapsing (if there's any space left, pack it with paper).
Fill drawers with lighter items to use the space as economically as possible.
Pack heavy items in several small boxes so they're easy to lift.
Need boxes? We sell every size.
4. Make a plan
Think about how you're going to pack the unit before you start loading it up.
Put large items (appliances, furniture, etc.) at the back so they don't block access.
Keep things you're likely to need near the doors.
Stack similarly-sized boxes together.
Store sofas on their base to ensure they stay in shape.
Stack chairs seat-to-seat, separated with cloth or paper.
Avoid placing heavy items on sofas or mattresses.
For maximum ventilation, don't lean or stack furniture against walls.
5. Reserve your storage space
Minimize stress by reserving your space online or calling ahead for pricing and availability for the dates you need.