About Centron Storage
Rent, Reserve or View Rates Now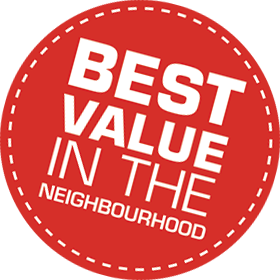 Whether you're staging your home for a move, storing important documents, downsizing or need some extra space to store off-season stuff, you need a place you can count on to keep your belongings safe.
Centron Self Storage has been serving our local communities for over 25 years, offering clean, modern, secure facilities to the North York and Toronto neighbourhoods.
Service and value
We're here to help you find the right storage space at the right price. Our consultants can give you a hand choosing the right unit size, finding quality moving and packing supplies – and ensuring you're always 100% satisfied with your experience.
Convenient access
At our Dawes store in Toronto, most storage spaces can be accessed directly from your car or truck. Our Chesswood store has a large freight elevator to facilitate moving big items or large volumes. Carts and dollies are always on hand to help you move in.
Centron Storage is a member of the SSA and the CSSA, two independent industry associations.