How to Organize Important Documents Simply and Safely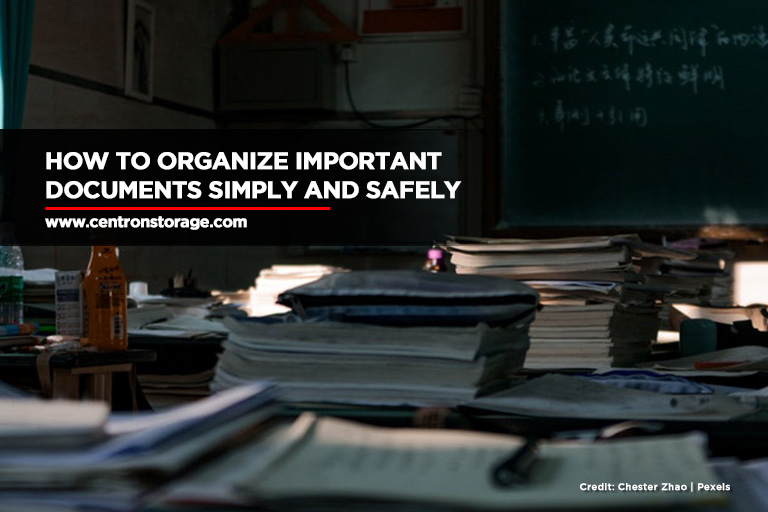 When it comes to organization, one of the most frequently neglected areas is arranging essential files and documents. Not only are people unfamiliar with it, but they also have no idea how to organize critical documents properly. Many people are struggling to organize all of their valuable information so much that they are unable to find them when needed the most.
With receipts, utility bills, mails, and other important files, these documents can be the biggest reason for table clutter. You most likely have a pile of documents that you know you should save but don't know where to place them. Make use of these creative solutions to keep your paperwork organized.
What Documents Should You Keep in a Safe?
The first question to resolve is which "essential documents" should be kept.
The answer will depend on each individual, but there is no need to continue keeping cabinets full of papers. Here are some documents you need to get a hold of:
Vital Records and Identification
Birth, marriage, and adoption certificates, for example, are frequently required when enrolling in school, collecting benefits, or applying for a passport. These are also frequently required documents for foreign travel, government transactions, and providing proof of citizenship.
A written Will is extremely valuable in the event of an unanticipated or extremely tragic accident for your intended asset distribution to be carried out as you'd like, but proof of ownership, which includes property titles, falls into this list of relevant things to safeguard.
Health records include any documentation related to your medical history, such as routine physical examination results, which may be useful as you age.
Insurance and Financial Records
The list of financial records you need to keep is extensive, ranging from annual tax returns and bank statements to company stock certificates, retirement plans, pensions, and other financial documents. This list also contains any documentation you may require for proof of insurance as well as any benefit claims to which you may be entitled.
Employment and Educational Documents
Many of your business or employment paperwork is probably already protected by insurance plans or financial records, but it's crucial to evaluate anything relevant to your current employer, as well as academic documents.
This involves everything from licenses and registrations to storing car maintenance and repair records.
Many of your home documents are usually covered in deeds, insurance policies, and financial records, but there's more to it than just that. There are also warranties, owner's manuals, maintenance checklists, and other records that you may need when the time comes.
What Is the Best Way to Organize Important Documents?
Even the most disorganized, overcrowded filing cabinet containing personal items can be managed. All you need is time, patience, and an effective paper storage method.
In sorting anything from insurance claims to credit card statements, here's how to make the organization of important documents as simple and secure as possible:
Create an Organizing System
When it comes to filing crucial documents, it's all about what works for you. Start by categorizing them into folders such as vital records, medical records, home documents, and so on. Later on, you can branch out into sub-categories that are relevant to the organization, such as credit card statements and utility bills under financial documents. Any irreplaceable documents should be stored in a fireproof or waterproof container.
Sort and Label Accordingly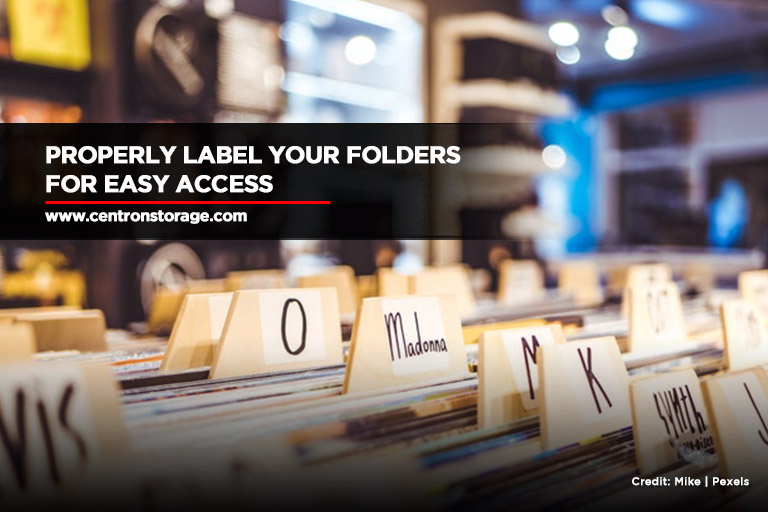 Create labels that identify broad categories first, followed by more specific descriptions. Sort alphabetically to facilitate searching. Shred old or unnecessary documents containing personal information such as your name, address, and, notably, your credit card number. Lesser sensitive documents can simply be thrown away.
Evaluate the amount of storage space you require. If you will keep the majority of your files electronically, for example, a large filing cabinet may be unnecessary. It will only take up so much space for little use. Plus, you might be inclined to stuff it with unnecessary files and items that shouldn't be in a filing cabinet in the first place. Use a desktop file box instead.
Think About Use Frequency
Items you require more frequently, such as school forms and recipes, should be kept in easy-to-reach places. High racks in less-used cabinets, for example, are ideal for storing files that you won't be needing as much, including tax documents and bank records.
Create a daily drop zone for incoming mail and paperwork in a busy area of the office or house, such as the kitchen. Designating a particular location will allow you to keep an eye on the documents and keep them from accumulating around the house. A basket or box will save space and make it clear when items have overflowed and need to be dealt with. Before putting anything in the drop zone, remove any junk mail and filler paper. Keep it a habit to deal with the mail that comes in at least twice a week.
Some things should be kept as physical copies, including birth certificates, identification documents, deeds, and vehicle registrations. But for other things, like medical records, financial records, and receipts, you can always request paperless statements.
Digitally organizing papers saves space, and your computer's search engine can easily assist you in finding exactly what you're looking for. Remember to apply the same rules to digital labels as you do to physical ones, and back up your files to an external hard drive or an online storage service, such as Google Drive.
Have a Safe, Fireproof Deposit Box or Storage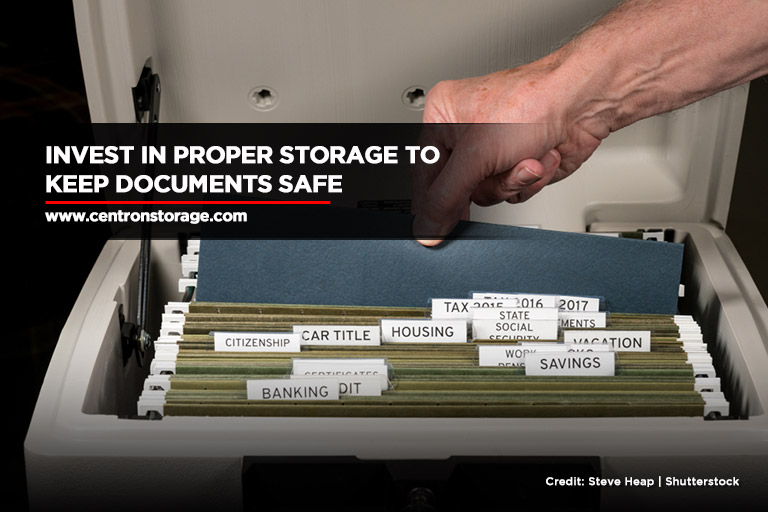 Unforeseen circumstances occur, and it is heartbreaking to lose all valuable belongings, including important documents, to a tragic event like a fire. So you should keep those extremely vital papers in fireproof storage or a safety deposit box. Additionally, renting an off-location storage space can also help you clean up and save space at home or in your office.
Where to Keep Important Documents
Creating a system that lets you access important documents whenever necessary with great ease will relieve you a great deal of stress. Clear your pile and start organizing. 
For storage of important documents, you can trust Centron Self-Storage. Call us at (416) 739-0000 to reserve a space in our storage facilities in Toronto.