File & Document Storage
Rent, Reserve or View Rates Now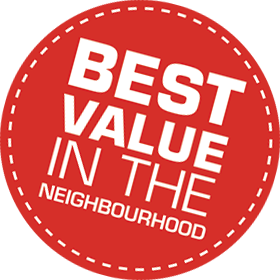 Your company is required to keep records for six years or more – hanging on to all that paper can eat up valuable office space.
Putting your archived items in storage saves money and maximizes the profitability of every square foot. Whether you're storing a few dozen boxes of files or a few hundred, our secure facility will keep them safe as long as you need them.
What businesses use Centron?
Doctors, lawyers, accountants, architects, real estate agents, insurance brokers – any professionals that need to hold on to files. Our document storage rooms are an easy, inexpensive alternative to large full-service record retrieval companies, with pricing and accessibility that's especially appealing for budget-conscious small and medium-sized businesses.
Here's how it works.
You get an individually locked, clean, dry and secure document storage room for your own exclusive use (only you have the key). Unit sizes range from 5' × 5' to larger options the size of a single car garage, with many sizes in between.
Document security is our priority.
We have internal and external security cameras and a number of other security features to ensure nothing happens to your files.
We have banker's boxes.
Just ask – we sell all the boxes and supplies you need to store just about anything.
Need low-cost document storage in North York?
You've come to the right place. Reserve your document storage space today.