Business Storage Tips for Small Business Owners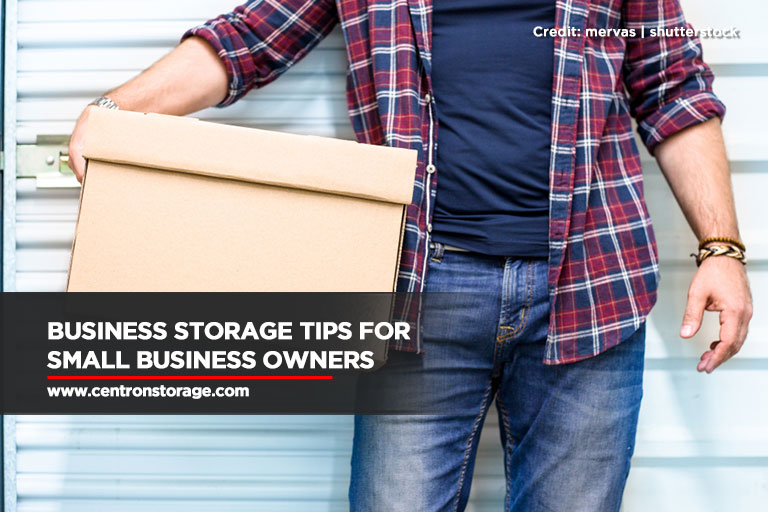 When it comes to delivering products into the hands of customers crisp and on time, a business storage warehouse usually plays a vital role. Without it, it may be hard to organize and manage the entry and exit of deliveries, increasing labour costs and the likelihood of delays. Unfortunately, for people who are just starting out in business, the budget can be a constraining factor. Businesses are always looking for ways to save money while maximizing space to store important items such as products, inventory, paperwork, and spare equipment. If you're facing this problem, a business storage unit may be the answer.
Why Do Businesses Need Self-Storage Units?
Most businesses often use self-storage to get rid of excess supplies, store seasonal items such as Christmas or Halloween merchandise, or temporarily keep office furniture and equipment while not in use. 
If you're still not convinced, here are more reasons why commercial storage is a positive thing for your small business:
The stockroom may not always be the most organized area of your establishment. As soon as new inventory arrives, they can become disorganized and cluttered fast, and you may run out of space in no time. 
By using a separate storage unit away from your business, you can easily manage your excess items, and set aside only those that are truly necessary for your in-house space. Besides, when you place heavy equipment and filing cabinets in storage, it can also free up more space in your workplace.
Maximizes Use of Office Space
Decreasing workspace is part of the growing pains of a small business. As you expand, inventory and supplies simply cannot be accommodated. For home-based businesses, they may often find their work spilling into other areas of the house, such as the garage or the living room. 
Getting a storage unit for your small business allows you to store extra merchandise elsewhere. The space previously occupied by these items can then be converted into a new office. Using self-storage can be beneficial in this situation because it allows a business to grow by providing new space to conduct business.
Ensures Security for Valuables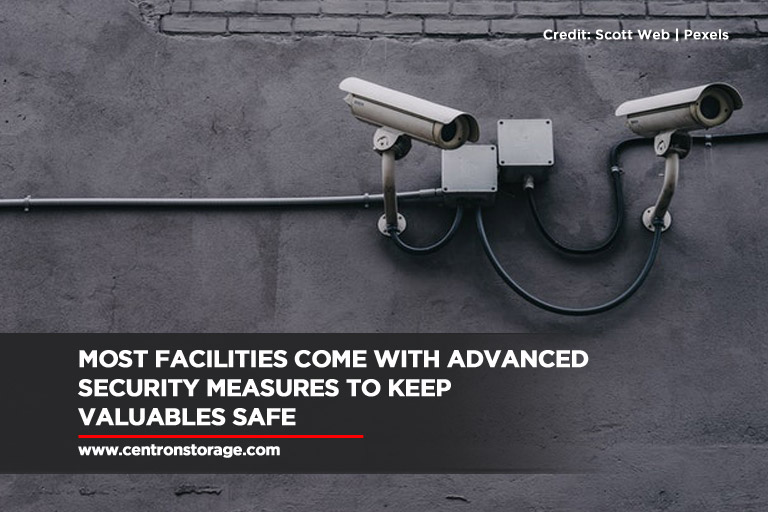 Small business owners don't have the luxury of solid in-house storage. Most valuables are instead placed inside a makeshift storage room, or sometimes inside their own houses like the basement or garage. As a result, these things are vulnerable to theft and damage.
Self-storage units, on the other hand, allow small business owners to take advantage of advanced security measures that come with the facility. These include security guards, passcodes, authorization, surveillance cameras, and gated entry. On top of these, they are also built with fire and disaster safety in mind, so you can rest assured that your items are safe in the event of an unfortunate incident.
If you're a mechanic, landscaper, or construction contractor, you may always be around heavy equipment and potentially hazardous items, like saws, hammers, drills, and ladders. Worse, if you are a home-based business, these tools and equipment are risks to the rest of your household and must be kept out of reach of children.
As often is the case, you won't be needing all this equipment for every job. Keeping extra inventory and construction materials in a self-storage unit is the perfect solution, not only are they convenient but also safe.
Because of the strict security measures, tenants are provided with their own set of locksets, keys, and access codes to their storage space. That means your belongings are doubly protected because almost no one else has access to this sensitive information. There is no way for anyone else to access the contents of the space, but it's easy for tenants to get in and out of a facility with their code.
Whether you run an independent contractor business or a retail store, you would surely be running on a budget. If your resources are already constrained, it's not always possible to move to a larger space. Renting a small business storage unit is a cost-effective alternative to paying more per month for a large, expensive lot. Get the room you need without breaking the bank with this innovative storage solution.
Small Businesses That Can Benefit From Self Storage
Many businesses find self-storage to be an excellent option. You can use it as a storage solution for your documents, inventories, and more. Some of those who enjoy the benefits of self-storage include:
Construction Subcontractors
It is rare for subcontractors to have their own office space, but they still need a lot of storage space to store their supplies, such as sheetrock, lumber, cement, and nails. Transporting heavier items is made easier by loading docks at storage facilities, which are available for heavy items as well.
Self-storage offers contractors flexibility and convenience. You can rent a unit near the construction site, saving you valuable time driving from one location to the next. 
In the restaurant and catering industry, excess supplies, equipment, and tools are a common occurrence. These include ingredients, utensils, banquet tables and chairs, china, and glassware, and you'll need somewhere spacious to store them. Unfortunately, you also need to devote as much space for dining as possible to maximize profits. The best solution is to have a storage unit that your crew can easily access when necessary, leaving you more valuable space for other events.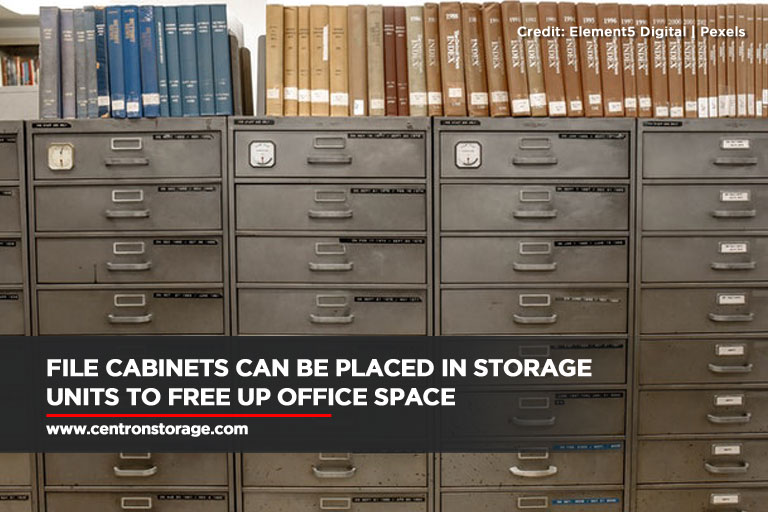 Unless you are completely digital, running a business involves a lot of paperwork that tends to pile up quickly. It's easy to start using filing cabinets, but as you accumulate more and more paper, filing cabinets can quickly outgrow their usefulness and begin to eat into your valuable workspace.
Since many law and medical employees are required to keep hard copies, small business file storage containing financial records, invoices, and tax documents can be safely stored in storage units equipped with climate control.
A retail business can always benefit from additional storage space, whether they have a physical store or sell exclusively on the internet. Inventory, marketing materials, and trade show supplies can be safely stored in self-storage units without compromising their integrity.
It can also help businesses better prepare for seasonal sales by acquiring merchandise before the holiday season's peak sales period. Another option is for businesses to buy clearance stock that they can later resell at a regular price through strategic buying.
How to Organize a Business Inventory in Storage
Renting self-storage can be a great tool for optimizing your business and managing your inventory, but only if you can properly keep track of your inventory and supplies. Here are some self-storage tips for businesses on how to store and organize your inventory to make the most of the self-storage facility: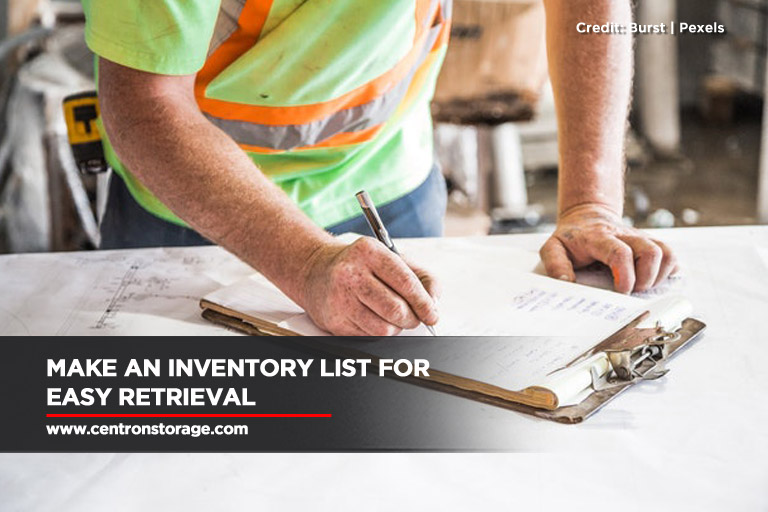 The essence of storage doesn't end with simply storing; you should be able to retrieve them easily. You're putting them inside in hopes of needing them and finding them again in the future. As a result, it's essential that you first make a list of everything you intend to store in self-storage. Take a look around your office and see what you can store to free up some space. Ask yourself what you need in the office on a daily basis, and what can be put in the storage unit to make room for new items. Many documents can also be stored in a safe place outside of the office as well.
It is important that you don't rush your packing. If you want to keep the integrity of your inventory and supplies, pack efficiently. Sort and store small items in new, sturdy boxes, bubble wrap, and bins. Store items you aren't planning on using for a while at the back of your unit and place those you use more frequently in front. To keep files organized and visible, store them in boxes or plastic bins that are specifically designed for this purpose. Avoid using random-sized containers and boxes as they may be unstable when stacked and cause them to collapse, making it difficult to retrieve them.
Be sure to review storage capacity, which is the maximum amount that something can hold. Multiply height x width x depth to get the cubic foot storage capacity. How many bins can it hold? How high can you stack them? How evenly spaced are they? This allows you to properly plan out how to place your containers inside and maximize every bit of space you're paying for.
Well-organized spaces should be safe not only for the items but also for your employees to move around. There should be a clear order of operations in the flowchart. There should be clear zones for receiving and shipping. Especially, if you are storing varying merchandise, they should also be properly segregated. For example, if you are a restaurant, you need to designate separate areas for ingredients, utensils, and furniture.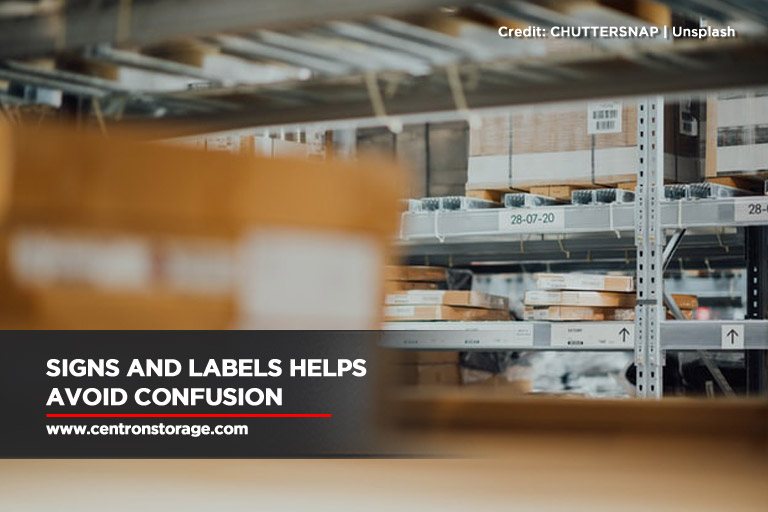 This is a simple tip that you can put into action right away. Labelling your storage's inventory and zones will help you maintain long-term organization and facility flow. You'll need labels once you've established your warehouse layout so that employees know where to find what they need. For new employees or in facilities that frequently use temporary workers, this can be a huge asset.
Maps can assist your employees in finding their way around. For new or seasonal employees who may not be familiar with the facility, maps can be extremely helpful in guiding them to the right location. And the more quickly people reach their destination, the more quickly they can complete their tasks.
Receiving areas are necessary for sorting and moving new inventories to the appropriate area as soon as it's obtained. Sometimes, the designated receiving area is near a receiving door. If you want to know how much room you need, estimate the average size of your deliveries.
Items with shelf life or expiration date in your warehouse inventory should be placed behind the older inventory so that you can move products in an orderly manner. Train all stocking employees to use the "First In, First Out" inventory control method to avoid expired or wasted items.
For a storage facility to stay in order, it's vital to keep it clean. Hard work can go to waste because of the "set it and forget it" mentality. Regular maintenance prevents inventory damage and increases productivity. During the course of business, items are removed from the shelves and put back on the shelves. There should be a system in place where equipment and tools have a designated place to be stored and should be returned when finished with them. The aisles should be free of clutter and clean, so as to avoid confusion when items appear in inventory reports but not on storage.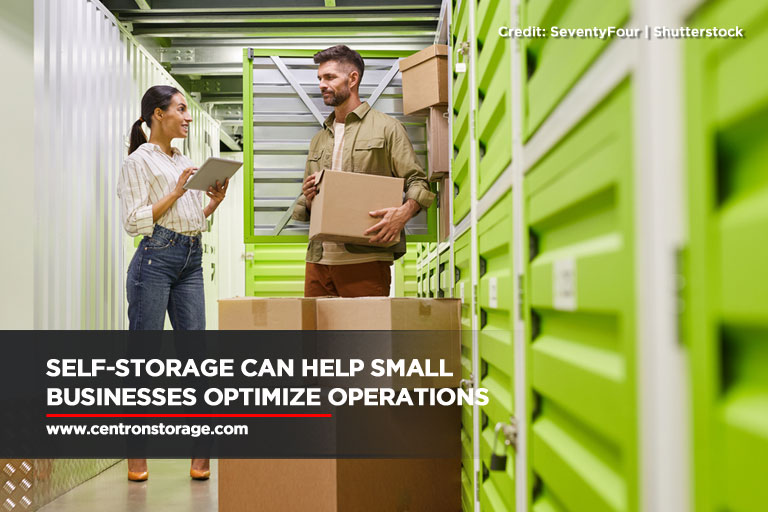 Self-storage can be used in a variety of ways to streamline your business operations. You can set yourself up for a successful business today and in the future by organizing your storage today.
If you're looking for storage space for rent for your business needs, Centron Self-Storage is the right place for you. With on-site package delivery acceptance, dock level for truck deliveries, individual mailboxes, and carts and dollies available, our services are perfect for your small businesses. Call us at (647) 557-7378 to reserve your storage space today!