Make Way for Your "Word on the Street" Book Haul
The Word on the Street Festival is coming. Along with the festival's fully-packed itinerary of lectures, music, readings, and other fun events is an collection of books and magazines available for purchase. Whether you're a collector, a bibliophile, or an avid reader, now is the time to consider viable storage options to house new reading acquisitions.
In 2018 The Word on the Street is celebrating its 29th festival on Sunday, September 23rd at Harbourfront Centre from 10 AM to 5 PM.
Celebrate the literary scene with prominent literary organizations and several of Canada's best writers. Listen as local authors share their most riveting pieces; attend various workshops to learn from literary world influencers; participate in the numerous activities the festival has in store.
Browse the marketplace to discover new authors and titles or fall in love with your favourite authors' latest works. Expand your collection; choose from a large selection of Canadian titles and take your pickings home with you, or to the nearest coffee shop!
(The question remains, though — where do you take your prized book collection when your tiny apartment shelves can no longer support it? — We have an answer for that later.)
Here are a few useful tips to help you store books properly and some ideas to make room for a The Word on the Street book haul.
Storage Tips to Keep Your Books Safe
Stashing your books in random locations where they can become damaged or warped is risky business. Several factors will affect the condition of your books. If you want to keep them in good shape for years to come, choose wisely where you store your volumes.
Do not expose books to direct sunlight.

Sunlight is an enemy. It will cause colours on the book jacket, cover, and spine to fade. Sun exposure will also lead to premature wear and deterioration. Place your shelving units clear of windows and other high-sun areas.

Avoid humidity and moisture.

Ideal humidity is within a few degrees above or below 40 per cent. If there is too little moisture in the air, the pages and the bindings can dry, making books brittle and easily damaged. Excess moisture can lead to the growth of mould and premature aging of the pages (causing them to brown or develop yellow-brown spots). Never store books in an unfinished basement or attic with no temperature control.

Do not expose books to direct heat.

Besides sunlight, household items (e.g. heaters, appliances, and ducts) can radiate heat that can warp books and damage them. Make sure that the area where you choose to store your books is at room temperature (65 to 70 degrees Fahrenheit). If possible, store them in a

climate-controlled environment

.

Keep pests at bay.

One way of protecting books from pests (e.g. bookworms, silverfish, cockroaches, rodents) is to keep them in airtight containers. If this is not an option, keep food far from the storage area so insects, rats, and other intruders aren't attracted to the area.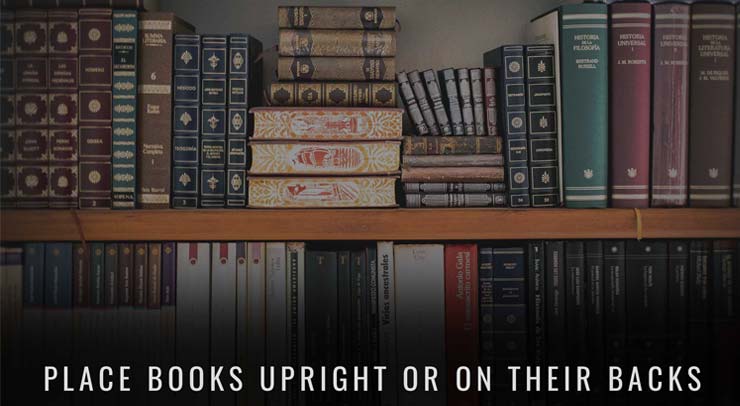 Place books upright or on their backs.

When the spine is on display you can easily see titles and find them when needed. Avoid storing books with the weak edges of the hardcover lying on the bottom of a shelf or storage box; this stresses the binding and causes damage. If you must store them this way, place the spine at the bottom.

Remove inserts.

Before storage, make sure your books are free of bookmarks or other inserts that may cause eventual damage.
Ideas for Additional Storage
Standard bookshelves may be a staple when it comes to assembling a personal library. However, you can only fit so many of them in your home, especially if you live in a tight space. If you have no room for shelves but want to expand your collection, consider these tips: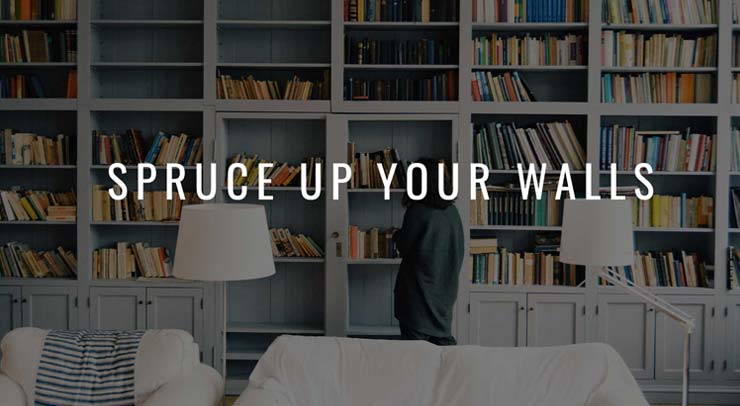 Walls

– Transform naked walls into a functional storage space for books. Spruce them up with decorative hanging baskets you can fill with novels and paperbacks — a practical and aesthetically pleasing storage option. You can replace your existing wall decor with floor-to-ceiling shelves, using books as decorative piece to accent a wall (instead of a wallpaper or picture frames).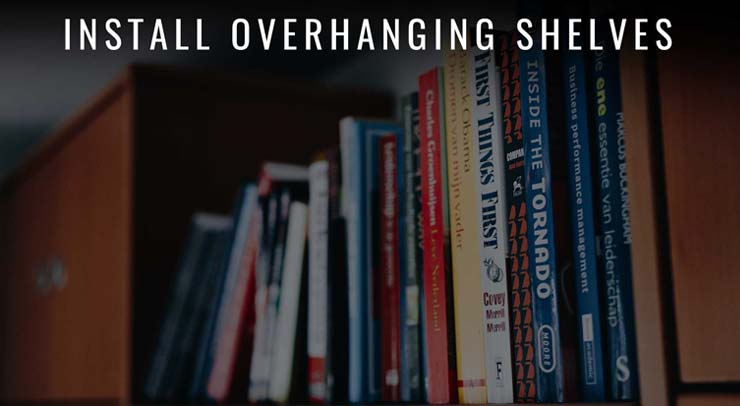 Overhead Wall Space

– Chances are there is a significant amount of unused space near your home's ceiling. Install overhanging closets or shelves to maximize the space on walls.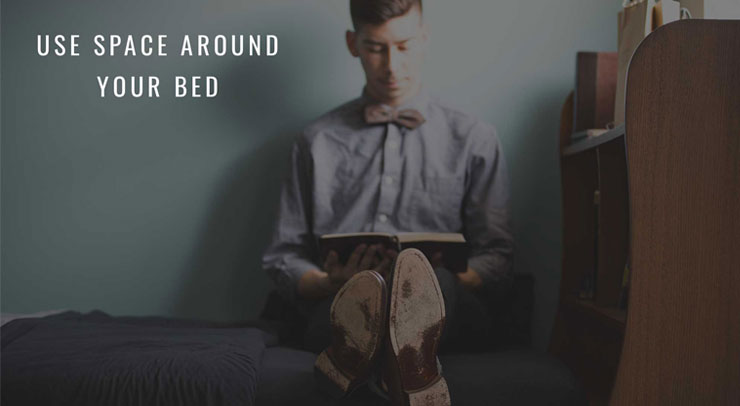 Over and Under the Bed

– Install shelves above your bed (in place of a headboard) or use the redundant space under a bed that usually only gathers dust. With this setup, you maximize bedroom space and provide easy access to the book/s you are currently reading or favourite titles.

Spare Closet

– If you have an unused cabinet (or one filled with items you were planning to discard anyway), revamp it into a bookshelf. You can also build shelves and install lighting fixtures for better visibility when scanning for titles. You can also turn it into a display case for all your favourite titles by replacing the wooden door with glass.

Chairs

– If your chair, ottoman, or stool comes with a detachable lid, use it to keep your books out of site, but easily accessible when you need them. You can also use an attractive, flat-topped trunk as a coffee table and store books inside.

Storage Boxes

– Plastic boxes are a great storage option for books you don't often need. Sturdy plastic boxes keep protect them from sunlight, moisture, insects, and rodents. Purchase stackable ones so you can easily place them on top of each other for easy storage. Do not store your books in cardboard boxes for long periods of time; they attract moisture, mould, and pests.
Don't let the lack of storage space keep you from expressing your love for the literary arts. Make way for new acquisitions and give old ones a safe and secure space. If you've run out of storage space and need a temporary — or permanent — solution for your prized possessions, call a reputable storage facilty in your area. They can offer a safe place to store your books.
Call Centron Self Storage at (647) 749-1219. We offer self-storage units in North York, the services of fully-trained staff, cutting edge storage technology, and 24/7 access and security. Choose from the variety of unit sizes we have available.