Top Tips in Organizing a Lucrative Garage Sale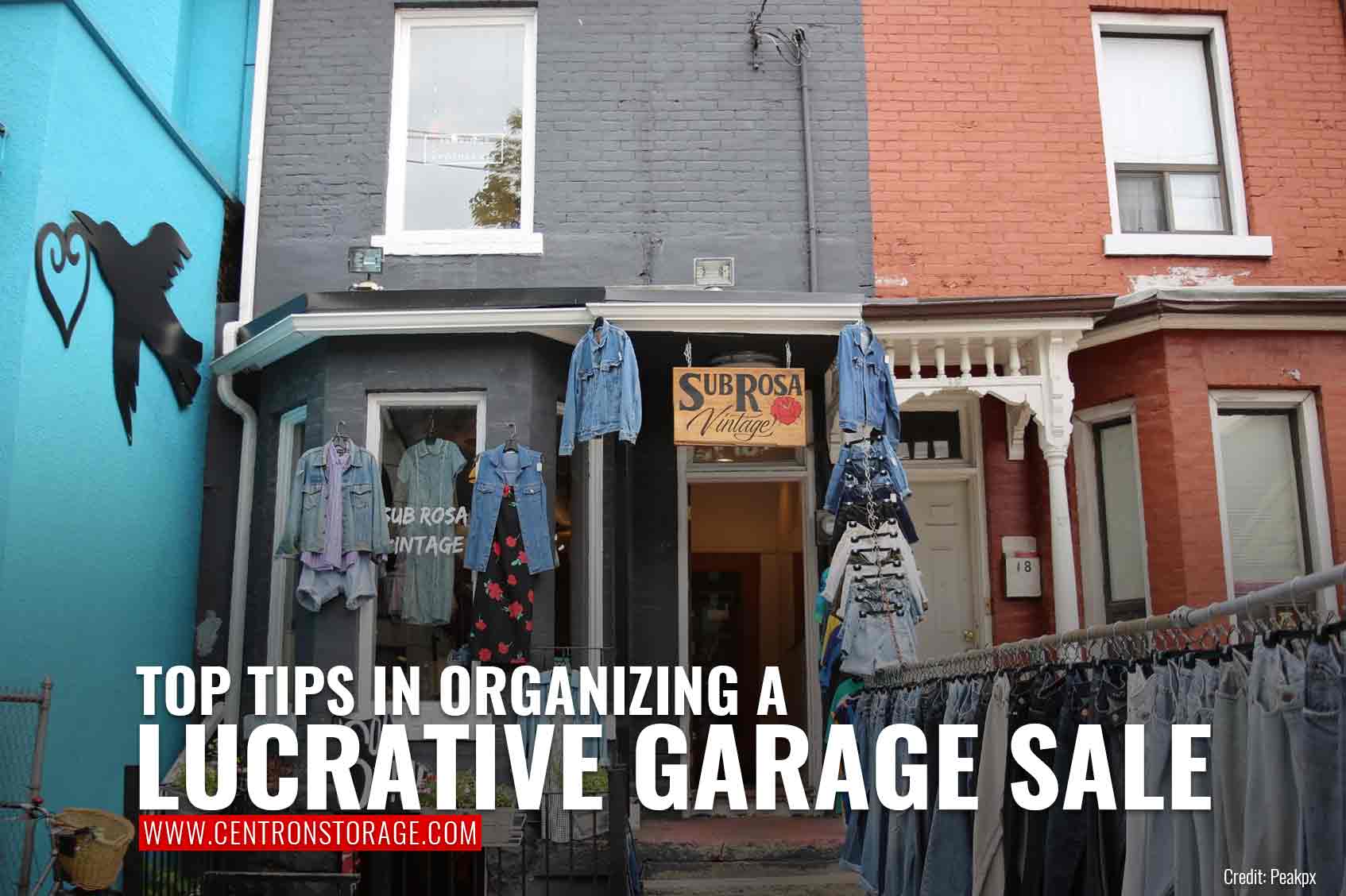 If you're thinking about ditching some of your older possessions and want to make a profit from them, holding a garage sale is the way to go. It's a great way to earn some extra cash and an excellent incentive to declutter your home. We understand that it can be challenging to start and figure out how to make your efforts a success. For this reason, we've prepared for you a few tips on how you can organize a profitable garage sale while addressing your burgeoning decluttering problem.
Go Through Your Items
Getting rid of possessions you no longer want (or need) can be extremely difficult. It doesn't matter if it's the little knick knacks you've collected over the years or heirlooms that have been passed down from one generation to another. One of the best ways to gather the items you need for your garage sale is to declutter your home. When you've decided which items will be added to the sale, take one last look before you finalize the list. This way, you won't have any regrets and you don't accidentally let a memoir or a keepsake slip out of your grasp.
If you have chosen which ones to forego and which ones to keep, organize them according to category. This way, they are not all mixed up in a messy pile and you can filter the items one last time. Categorizing them keeps allows you to look through the items effortlessly through item type, material, colours, shapes, or designs.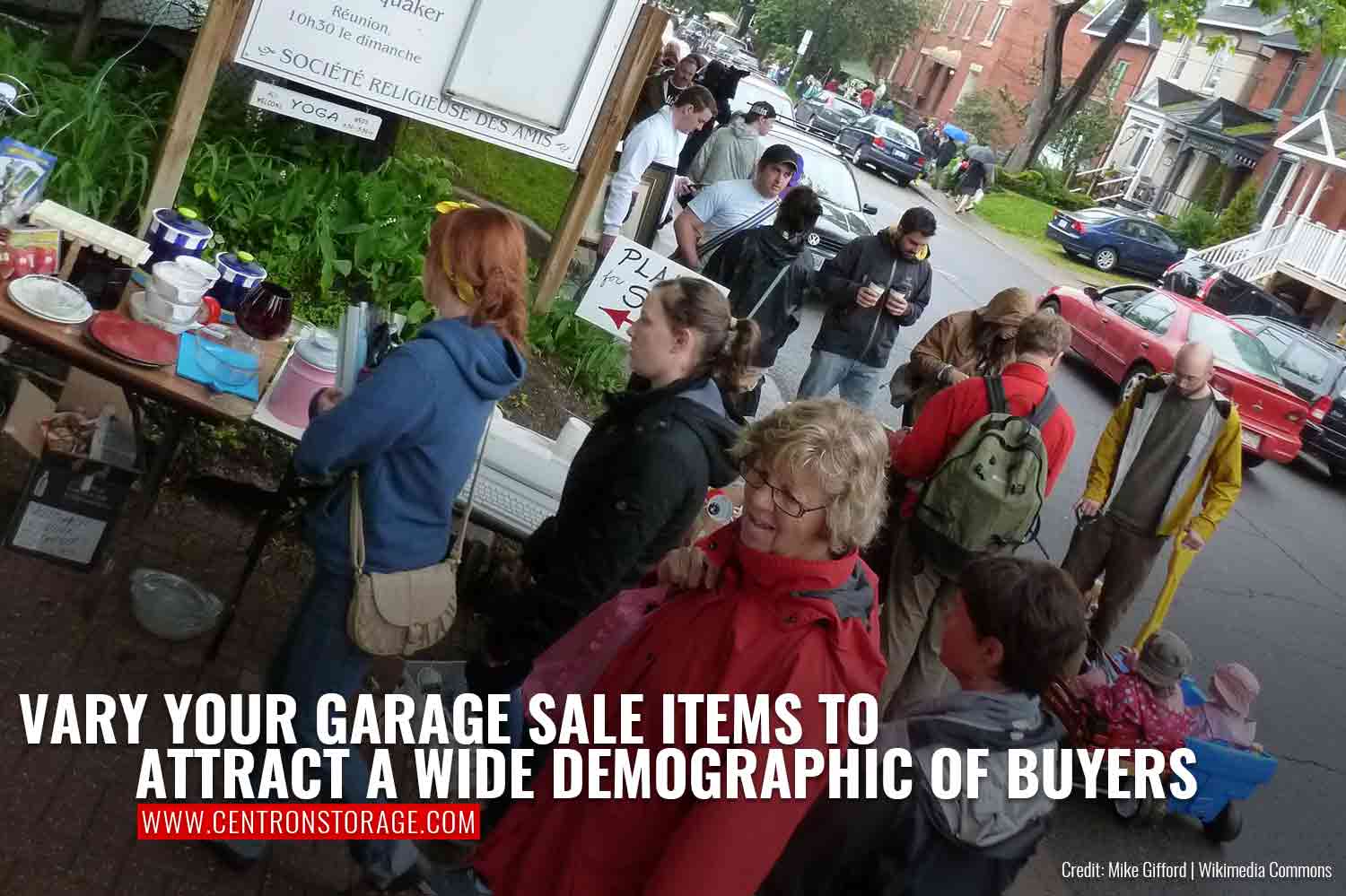 Items That Will Sell Fast
Garage sale organizing ideas can be fun to conceptualize, most especially when you are putting it up with friends, neighbours, and/or family. However, you have to constantly remind yourself of your ultimate goal for this endeavor — earning money.
To acquire a generous amount of profit from your efforts, choose the items that will attract people and sell like hotcakes. These are often items with great value such as:
Clothes
Costume jewellery
Shoes
Bags
Books
Toys
Games
Furniture
Appliances
Vintage kitchenware
Items like vintage toys, games, and dishes can capture the attention of collectors. Other items like jewellery, purses, handbags, costume jewellery, and shoes will have women (of all ages) running to your display. Bid goodbye to these items as these will definitely fly off the shelves in no time.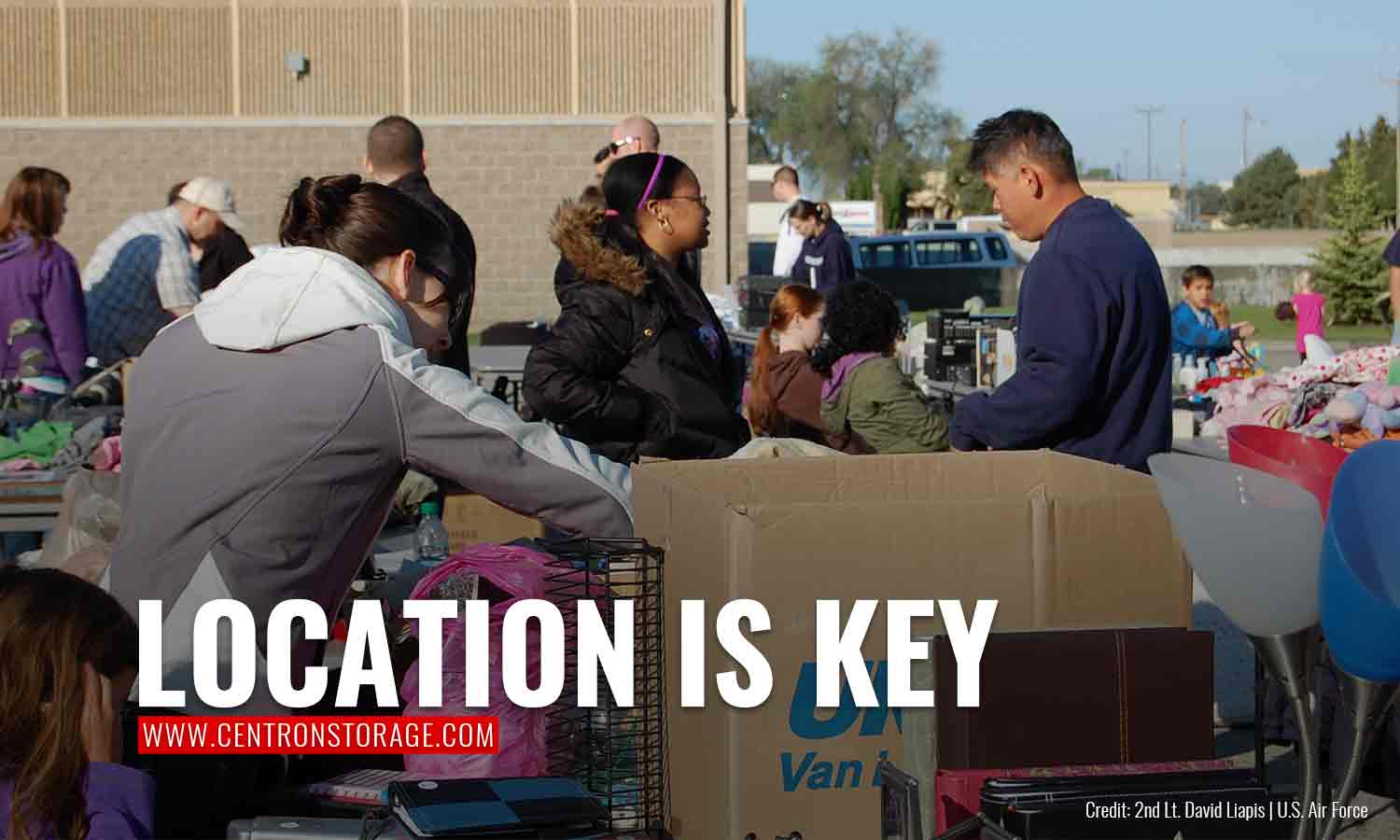 Find a Good Location
When it comes to any sort of commercial effort, location is key. What good is it if you have a plethora of pretty goods in your store and then set up a tent and tables in an unknown area with minimal foot traffic. When deciding on the location, research densely populated sites where garage sales are permitted. Secure a permit from the authorized office in your community so that you will have the liberty to stage your sale activity without any qualms.
Aside from your own home or an empty space in your neighbourhood, you have one other option: pop-up shops. This option is growing in popularity, specifically when it comes to small business ventures. Pop-up shops are spaces, typically an empty commercial spot in a building (like an abandoned area or a former restaurant or bar or shop) that can be refurbished or converted. Talk to the owner or building administrator so you can enter into a contract with them and rent the space for your activity.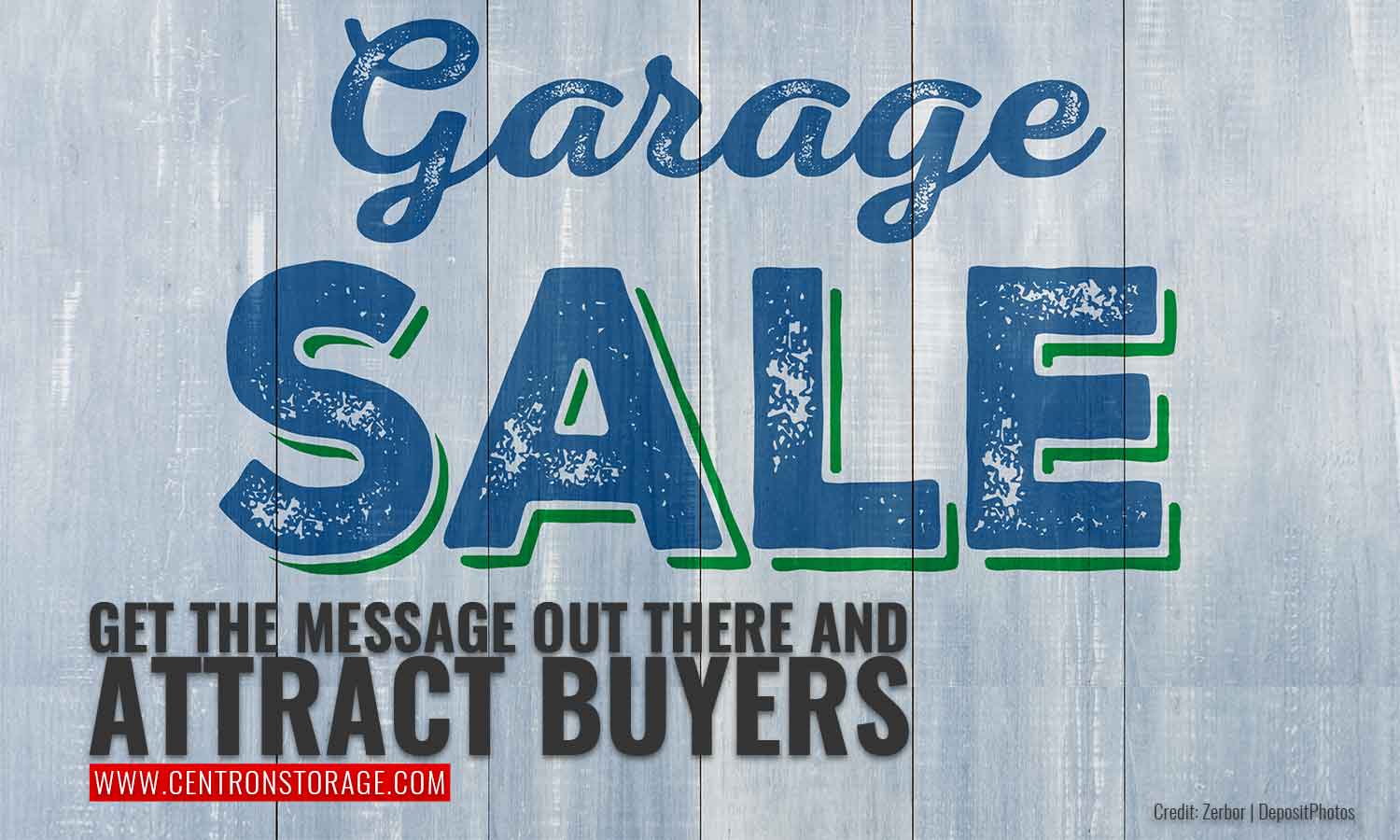 Advertise
Advertising is another important step you need to take before you hold your garage sale. After all, how can you run your business if no one knows about it? Ava Seavey, author of the book "Ava's Guide to Garage Sale Gold", advises that you post advertisements about your sale on social media ahead of time. She also suggests mounting signages in bustling places where people can learn about your event.
Seavey also recommends that you include keywords on your marketing materials. This includes mentioning special items, like quirky paraphernalia, niche products, or collectibles, that shoppers may be interested in. It is also catchy to put words like "antique" or "vintage" on your advertising posts — assuming that you do have antique or vintage items for sale. You can also list your activity on garage vending-finder websites since aficionados run to it for the latest bargaining activity in their vicinity.
Use Price Tags
To increase your number of sales, make sure that item prices are on display. You can put up a banner or flyer with the price of a group of items or place a price tag on each merchandise. This makes it extremely convenient for the shoppers when they look around and increase the probability of you making a sale.
Even if one item may be too pricey for certain buyers, there are a variety of other options left for them, allowing them to turn their attention to merchandise within their budget.
Not displaying the price of items or perhaps only placing price tags on a select few can delay your customer's buying decision and open your items up for haggling. With the value of each product up front and centre, customers can go through the decision-making process easier and deter bargaining efforts, which translates to`sales".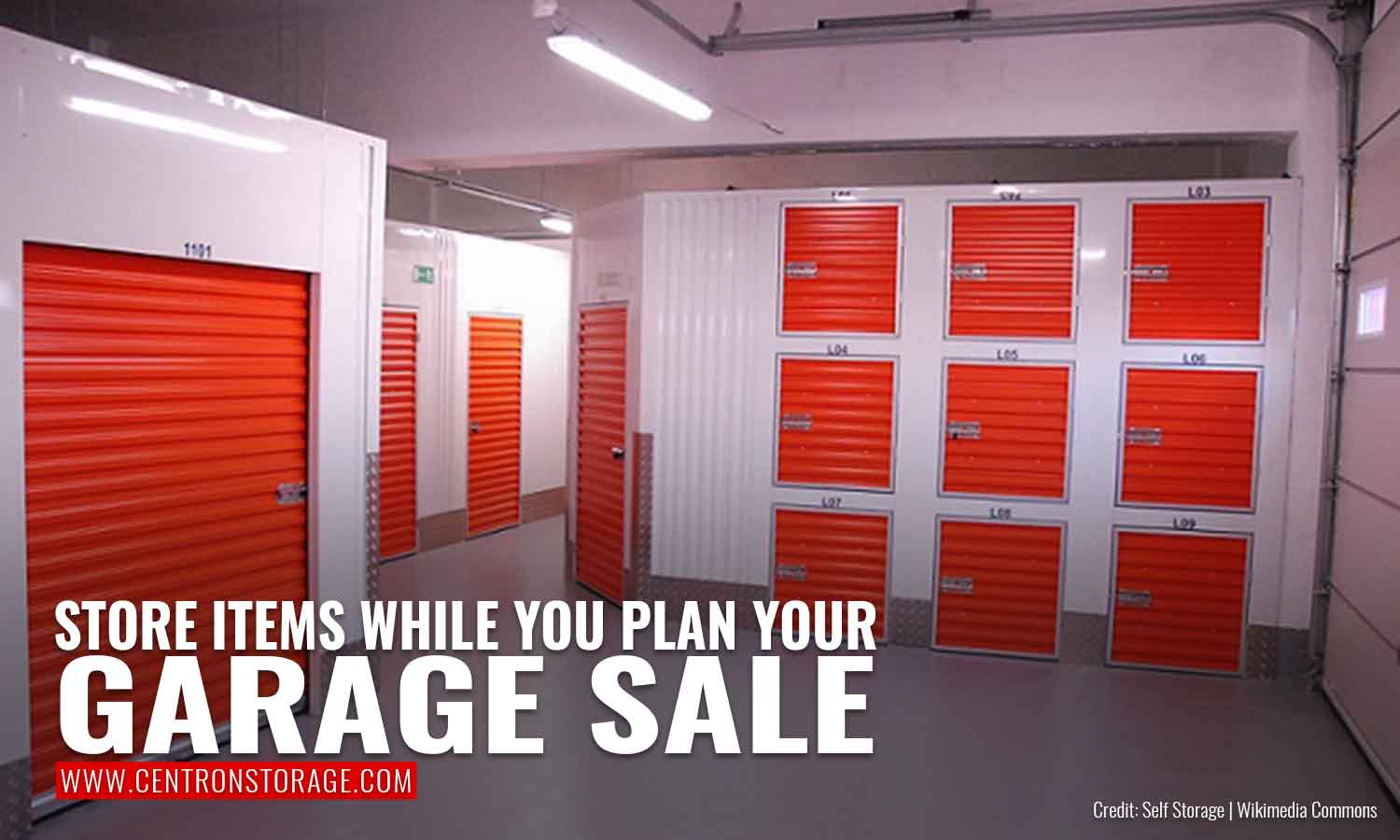 Turn to Self-Storage
Whether you are in the process of organizing your garage sale or are in the middle of profiting from it, self storage can play a salient part in your plan.
You can also take advantage of a storage facility to hold on to your items in a controlled environment while you prepare for your garage sale. This can be especially useful if you are looking to sell a large number of items. Look for a self-storage building near your selling location so moving the items will not be much of an inconvenience.
Self-storage can come in handy in other scenarios, as well. If you are in the decluttering stage, you find that there are some items that you do not have space for but are determined not to let go, you can store it in a self-storage unit to save space at home while holding onto it. Additionally, if your garage sale has ended and you find yourself stuck with a few items, you can save these in the self-storage facility till the next time you hold a garage sale.
Do not be burdened by your "excess baggage" at home. You can utilize these tips to organize a garage sale whether it's right outside your doorstep or in that busy corner in the neighbourhood.
If you're considering renting a self storage or wish to find out more about it, check out our services at Centron Storage. Our property in North York offers accessible, safe storage, and we have been long-trusted by our renters.
If you rent a unit at our facility, you can participate in our yearly garage sale! We one in the spring or early summer for all our occupants. We also provide food trucks and decor, like balloons. While we do not allow tenants to organize one on a day of their choosing, feel free to join us during our scheduled event.
For rental rates, reservations, or other inquiries, call us at (647) 557-7378.