Self-Storage Ideas That You May Not Have Considered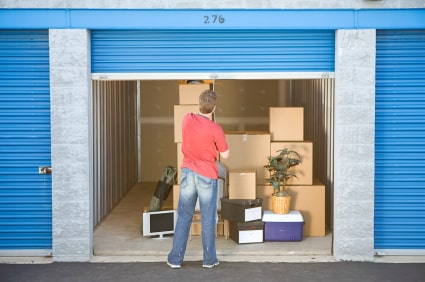 Holiday Decorations
Are you the type (like most of us) who has a thousand decorations stuffed into all the closets after the holidays are over? Or perhaps you have a basement where it looks like it is Christmas all year round. Whatever the case is, decorations add up quickly and they all take up space. Having a self-storage rental during the off-seasons is a great way to keep your home clutter free. With all of the holidays that folks decorate for, it comes in handy often as well.

For Collectors
Do you have an amazing collection and it's only getting bigger? Whatever you collect, you do it because you love to do it. From antiques to old cards or coins, the list goes on here. Having the space and the security for you collection is paramount. Your collection would be protected from the elements as well. For anybody with limited space and a passion for collecting, this is ideal.

Seasonal Equipment
Many of us have lawns to take care of. If you like to have that lawn that sparkles, chances are you've got the equipment to show for it. Having a storage unit for your seasonal lawn equipment can be a huge space saver. If you like to have all of the newest tools for handling your lawn work, this is a good way to add supplement space. Your tools and equipment will be safe and dry, with room to spare.
Retirement Storage
Having your own unit can also be great for anyone retiring and looking to relocate. Whether you are moving to a smaller place or you just want to travel, you can keep your belongings and keepsakes safe. Many things have a sentimental value to them that many cannot let go of. Having a safe place for them is a priority in later years. We accumulate a lot as we grow older and we want to keep what's precious to us. This is a good way to do it.
There are many reasons for getting a storage unit. These are probably some that you may not have considered. If you are in need of storage, give Centron Self Storage a call. We have offices in the North York area. Call (647) 557-7378 for details.