Self-Storage for the Self-Employed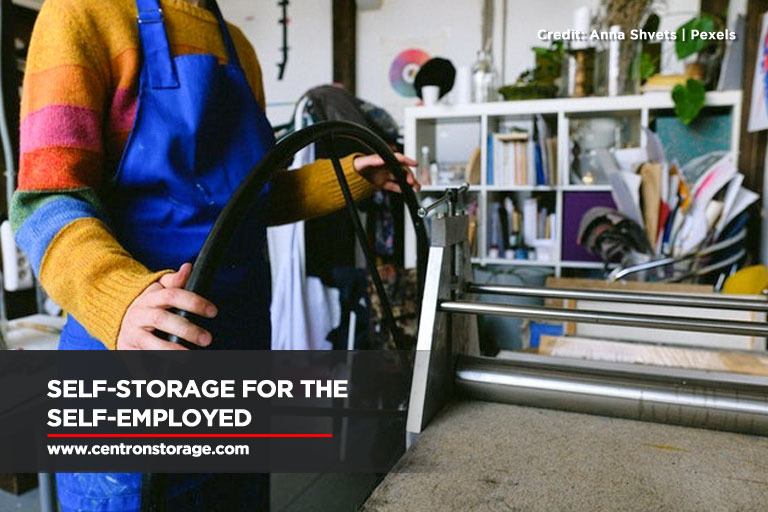 If you run your own business — pandemic or no — chances are you're looking to maximize your productivity and reduce your expenses. For the self-employed, renting an office or retail space will allow you to do just that.
Renting self-storage units is a viable solution for self-employed people who don't have enough space in their own homes, or need to work outside most of the time. If you're planning on starting your own small business, or are looking for ways to save money, read how self-storage can help you run your business smoothly.
Safely Store Your Goods and Inventory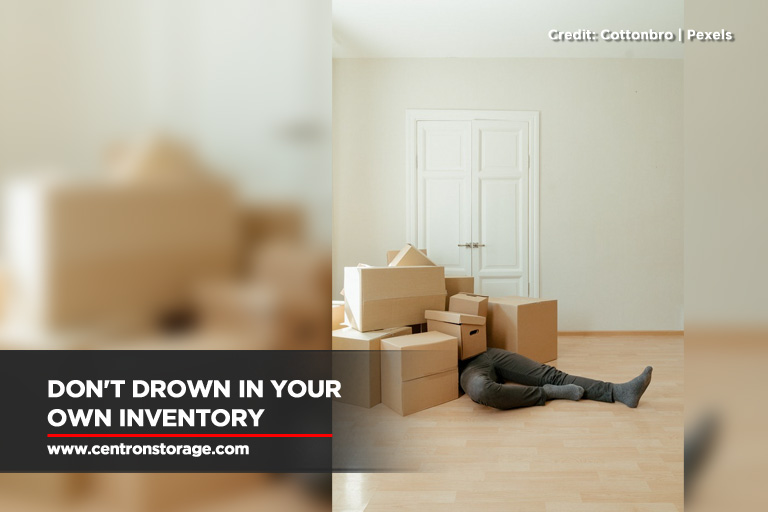 For the self-employed, the question of storing your supplies and products in your home can be quite daunting. Do you have enough space to begin with? Will you be sleeping right next to all these boxes? Are the products safe from the kids and pets, or vice versa?
Space constraints at home are a major issue that most small business owners, especially those living in modest-sized spaces, cannot take lightly.
Every business has the option to store all their extra goods, seasonal items, supplies, and inventory into self-storage units. When the demand for your goods goes high, having spare storage space separate from your bedroom or basement will spare you from the hassle of trying not to topple down stacks of boxes that contain precious income-generating cargo. By placing all the extra items in a separate storage unit, you can avoid cluttering your own home.
If you operate your own small shop in town, renting a self-storage unit is a reasonable alternative to expanding your retail space. Warehouse storage is understandably too big and too costly for a self-employed business owner with limited stocks, so that's out of the question. However, your business is still worth something. Getting yourself a self-storage unit with 24/7 video surveillance, exterior and interior lighting, heavy-duty fences, and electronic gate controls ensures that your business assets are stored safely and securely.
Protect Your Paperwork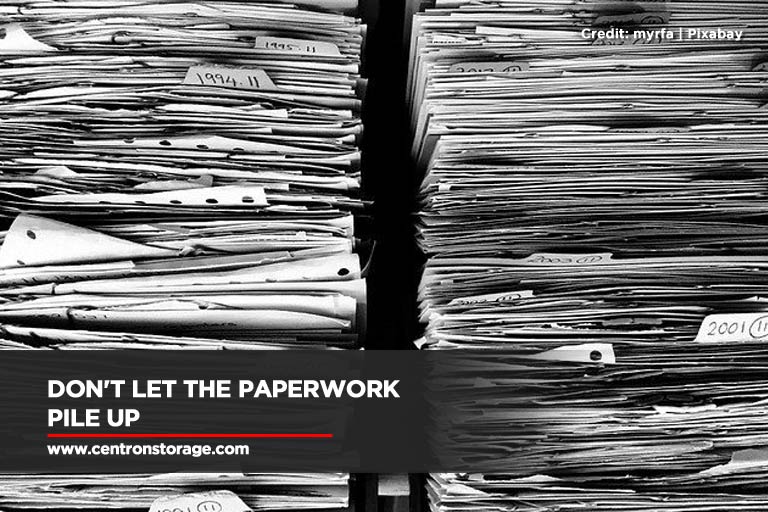 Never risk ruining important client files, transactions, and business reports. Every piece of paperwork you accumulate is crucial to the well-being of your business, and losing or destroying them may be detrimental in the long run. If you feel your home isn't equipped to keep your paperwork safe, rent a self-storage unit.
Self-storage units are perfect for storing such important documents and archives. Besides the security features of these units, the climate control feature most providers offer also keeps them in excellent condition, protecting your client orders, business records, fliers, and contracts from humidity, pests, water, and temperature damage.
Sales professionals, lawyers, authors, and other self-employed people whose jobs rely heavily on paperwork will benefit from getting a self-storage unit for themselves. Compared to office spaces with longer rental terms, self-storage providers can offer shorter rental periods for lower costs on the renter's part.
Great for Freelance Creatives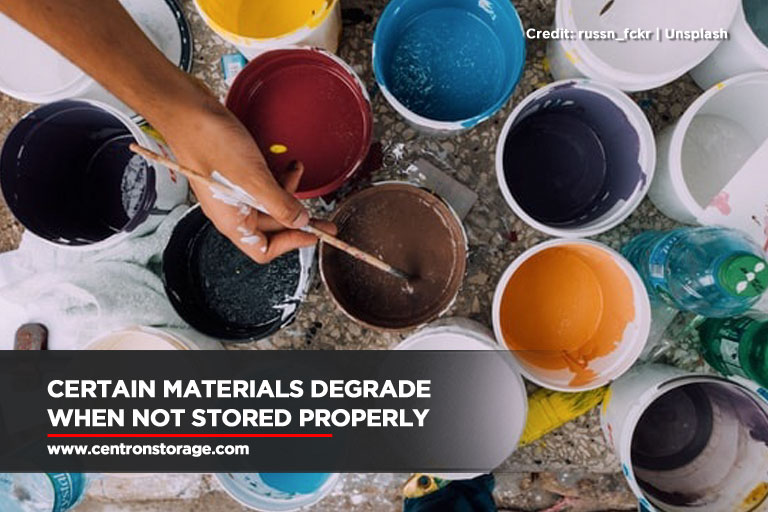 Just like other self-employed business owners, some freelance creatives find it a challenge to bunk up in their living space with tons of tools and materials lying around. Crafters, artisans, and painters might be used to having piles of clay, chisel statues, or paint canvases at home, but when the demand for commissioned work increases, it's high time to look for a self-storage unit for rent that's not too tight for your budget.
Arts and crafts materials are a tremendous investment, too. The more expensive the material, the more care and maintenance it needs from the creative hand that wields it. Self-storage units are a good way of preserving the usefulness of these materials. With climate control features, self-storage protects the painter's paints, the sculptor's clays, or the musician's gear from the dangers of temperature changes, humidity, and moisture.
Service Contractors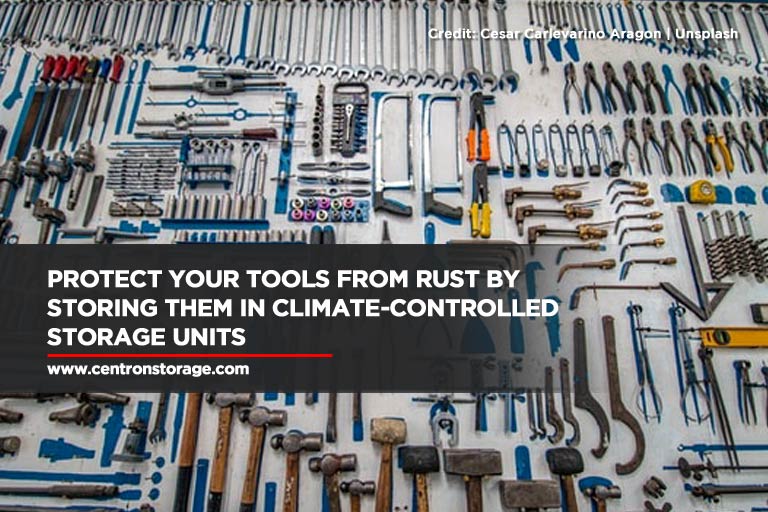 Self-employed service contractors work out of their own homes, and go from address to address within a city. Some even work out of town, especially if their services are well-recommended and in demand.
If you're a carpenter, plumber, electrician, cleaner, or any service contractor, you might start acquiring more tools and equipment to better your performance at your job. With a self-storage unit, you can stop driving around with all your equipment and paperwork in tow. Storing your equipment at home can also be a risk hazard, especially if there are very young children at home.
For service contractors who have a considerable number of clients in neighbouring cities and towns, consider renting a self-storage unit for your equipment in the area. Don't keep your equipment in your car; doing so may attract unwanted attention from thieves. Renting multiple units across different locations makes it convenient for you to access your tools in different locations.
Accessible Temporary Storage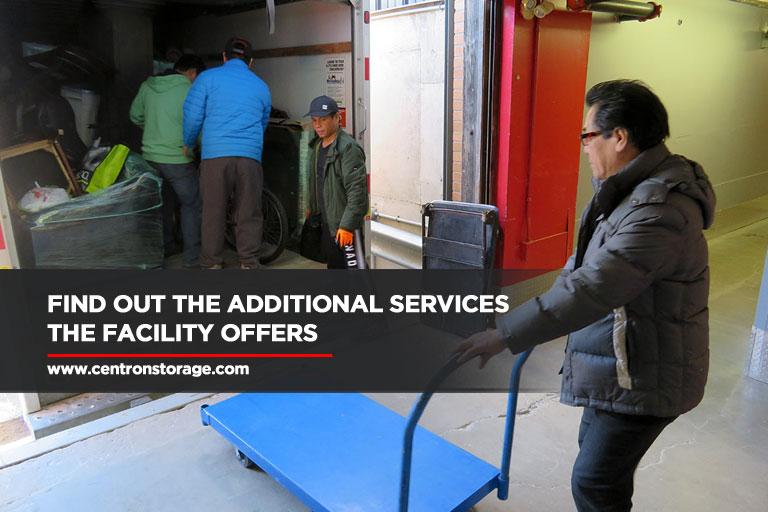 In the wake of the pandemic, small businesses were among the hardest hit sectors. Many, unfortunately, had to close up shop either temporarily or permanently. Some young self-employed business owners who were forced to shut down for good had to go back home to recover financially with the help of family.
If you've ceased operations for the time being or are relocating, opt for a self-storage unit to store your items until you get your shop back up and running. If you've ceased operations for good, a self-storage unit is also a great option for housing used equipment and tools you intend to resell. Storage facilities offer various room sizes that can accommodate your storage needs.
Whether you're just storing boxes of unused supplies or your whole business in there, self-storage can free you from the stress of keeping your items safe while you think about the next steps to take for your business.
The biggest takeaway for the self-employed is how much money you can save up for other more important business expenses by renting storage space. Take advantage of the various offers of such facilities to get back up on your feet. You can select the right size unit for your belongings, access them any time, and get additional services from the facility at reasonable rates.
If you're looking for self-storage units near you, Centron Self Storage offers a wide range of storage solutions for your business needs. We give you the best value for your money. Call us at (647) 557-7378 for inquiries.