Moving and Storing Fragile Items
Whether you're placing belongings in storage or moving them to a new location, protecting fragile items and electronics can be a challenge.
Proper packaging is crucial. Items stored for long periods are vulnerable to moisture and varying temperatures, and those placed in transit could be mishandled. Foolproof your packages to withstand high levels of abuse with the following tips: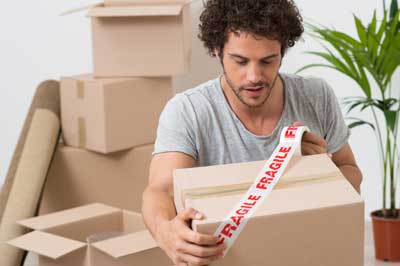 Packing Materials
Consider the following aspects when choosing packaging materials:
Resistance.

Ascertain whether the material can hold the weight of your item. If packing material bursts under the weight of the contents, stored items could become unstable and fall. Materials like corrugated cardboard are more resistant to pressure and can carry heavy weight without rupturing.

Durability.

Changes in air pressure, humidity levels, and temperature can affect containers and the items inside them. Select materials that can withstand the extremes of these variables.

Shock Absorption.

Use packing materials that can withstand multiple shocks and jolts without collapsing. Materials like (recyclable, eco-friendly) packing peanuts and plastic bubble wrap provide an effective cushion from bumps in transit or falls in storage.
Here are some recommended materials for moving and storing items:
Packing peanuts

Corrugated cardboard

Foam

Paper or newspaper

Bubble wrap
Packing Tips
Line the inside of a cardboard box with cushioning material, like bubble wrap or foam.

Wrap each item individually using bubble wrap or newspaper. Add protective layers on more vulnerable parts of an item (like handles or protruding pieces).

Avoid using bubble wrap for irregularly shaped items with sharp edges. These can deflate the bubbles, reducing the amount of protection for your piece.

When stacking items for storage, place the heaviest ones at the bottom of the box. For items meant for shipping, insert cardboard dividers, creating sections, and place each piece in its own section.

Fill the empty space in boxes with packing material to reduce the chance of items jostling or moving in their containers.

Seal boxes with packing tape using the H-tape method. For irregularly shaped containers, tape all the seams together. Do not use string or wrapping paper.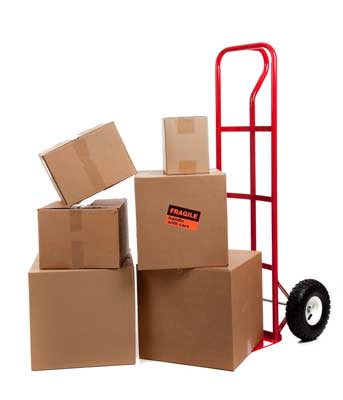 Labelling Items in Transit
If you're shipping items, avoid labelling packages as "fragile." Although it seems counterintuitive, research shows that such labelling may increase the likelihood of shipping couriers mishandling the box. Skip labels altogether, or consider using one that suggest the need for time-consuming cleanup should the items be compromised. For example, you can affix a sticker saying "liquids" (if the courier does not charge extra to ship these).
Shipping fragile items can be worrisome; storing them shouldn't be. Entrust your property to Centron Self-Storage. We are equipped with state-of-the-art technology and fully-trained staff dedicated to keeping your items safe. Reserve storage space in North York; call us at (647) 749-1394.