Moving? 3 Benefits of Using Self Storage Units
When you are preparing to make a move to another city, you may find using a self-storage unit very helpful. You can move the items you don't immediately need to the storage unit and start out with fewer items to unpack and put away in your new home. Once you get settled, you can move the non-essential items in as you are ready for them. 

1. Reduces Stress of Unpacking

By moving some of your items into storage for a period of time, you can greatly reduce the stress of a move, whether across town or to a new location altogether. If you have young children, having minimal boxes and unpacking to do in your new place on the first day can also reduce the stress of a move significantly.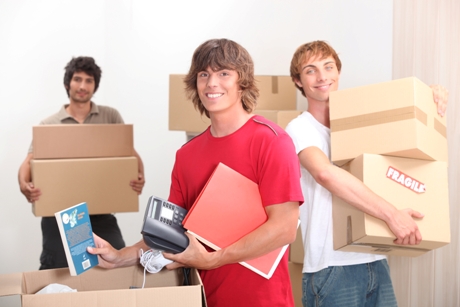 2. Keep Stuff Safe while in a Temporary Living Place
If you are moving out of one place and are not sure where you will move to, storing your belongings will give you the time to find just the right place, without having to rush. You may be staying with friends or family for a period of time. For that time, keep your valuable belongings in a security monitored storage facility.
3. Store Unwanted Items & Move the Rest
You may want to start fresh at a new place. Instead of unpacking unwanted items, keep them in storage and figure out what to do with them on a later date. You may choose to give them away to someone you know or sell them online. This can be easily carried out in a storage unit. It's also a safe place to meet and load up items.
Tips for Booking your Storage Unit
1. Call Ahead to Reserve a Storage Unit
When you know that you will need a storage unit, it is best to call the facility ahead of time to reserve your unit. You don't want to show up with all your belongings and find out that there are no units available. Most places will allow you to book one month in advance, just be sure and do it. You may have to call several places to find the right size space, but do not wait until a week before your move to call. You may be disappointed. 
2. Keep your Storage Space on Budget
The cost of renting your public storage unit will depend on real estate values of the area in which the storage facility is located. If it is located in a prime real estate area, you will pay for the location. If it is too much for your budget, check another neighborhood or nearby city that is not as expensive. You can save a lot of money by shopping around. Just find a storage unit that you can easily get to when you need to.


Find out more about renting self storage in our blog 7 Vital Facts You Must Know When Renting a Self Storage Unit.
---
Centron Self-Storage

When you need temporary storage or extra space to store your non-essentials year around, Centron Self Storage is the place to call. Our North York storage units are equipped with large freight elevators. Call our North York location at 416-739-0000 for available units. We offer clean, secure storage facilities in the region for over 25 years.