Items That Last Long in Storage and How to Pack Them Properly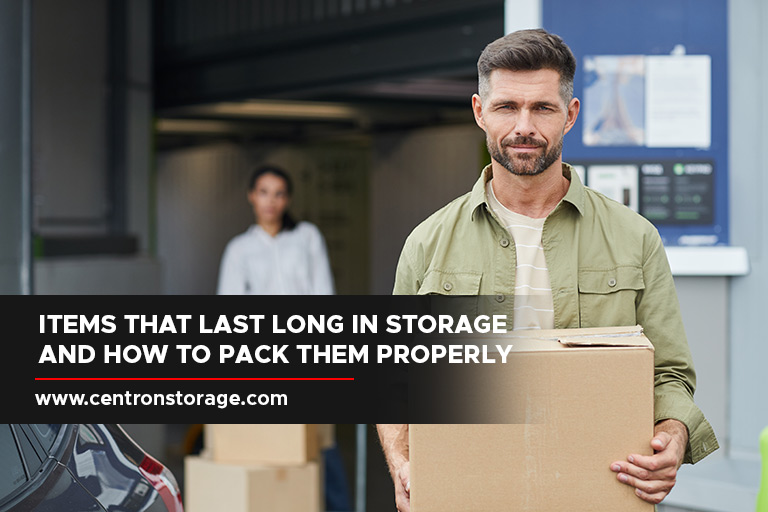 Some people think that a self-storage unit is merely a short-term solution for storing personal belongings when they're going through life transitions, like moving or renovations. However, self-storage can also be a long-term solution for people looking to store items the whole year round — and even longer! In some cases, customers who initially planned to rent a storage unit only for a few months realized the convenience of keeping their units and storing their personal items safely for years. 
Renting a long-term self-storage unit ensures that your personal items (including rarely used and unused possessions) are kept safe and sound for months or even years. 
However, you may find it difficult to decide which items can be safely stored and which you need to discard. In addition to checking the list of prohibited items in your lease contract, you need to see to it that the items you are planning to store can stay in storage for a long time. We've collected these long-term storage tips to help you make an informed decision. 
Climate-Controlled Storage vs Non-Climate-Controlled Storage 
While it can be tempting to load all your belongings and take them to the long-term storage unit, you shouldn't do this without properly sorting them. Some items can be at risk of damage if left in a non-climate-controlled storage unit for an extended period.
Find out whether your items should be stored in a climate-controlled storage unit or a non-climate-controlled one.
Climate-Controlled Self-Storage Unit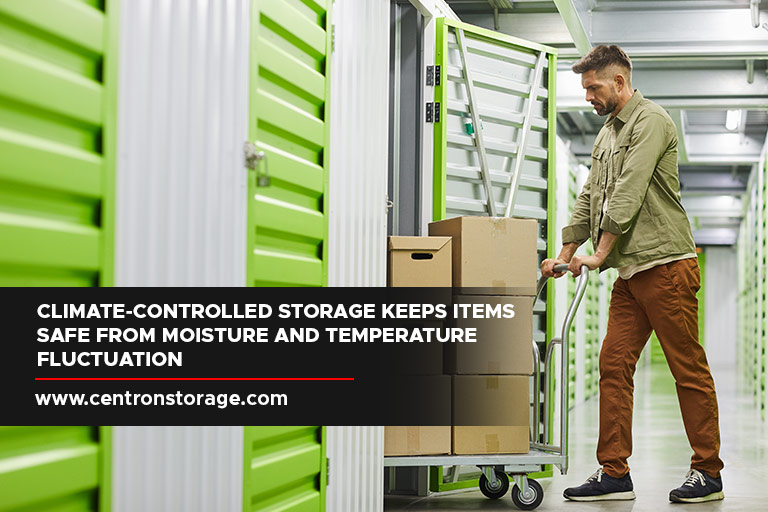 Climate fluctuation is a common concern for many self-storage renters. Freezing temperatures, extremely hot weather, and high humidity are factors that can cause significant damage to your belongings. Climate-controlled storage units are designed to keep the temperature and humidity levels consistent so that your stored items are safe from mould and mildew, fading and deterioration, and corrosion all year round.
Here are what you can safely store in climate-controlled storage units and how to pack these items for long-term storage: 
Books:

Wrap the books carefully in paper towels or similar material to protect them from dirt and dust. Store them in a vertical position with the paper edges facing upward to protect the shape of the book as it allows them to support each other. 

Fabrics (Clothes and Blankets):

Make sure that all fabrics are completely dry before storing them. Invest in good-quality plastic boxes to ensure that they remain clean, organized, and easy to find. 

Upholstered Furniture:

Use a fabric disinfectant to clean covers and surfaces and protect upholstered furniture from mildew and mould. Disassemble any furniture parts and wrap them in plastic or shrink wrap to keep unwanted moisture out. You can use pallets or line the floor with plastic to create an additional barrier from moisture.

 
Antiques, Family Heirlooms:

Give your antiques a good cleaning to remove dirt and dust. For extra protection, treat their surface weeks before storing them in the long-term storage unit. Use bubble wrap to protect breakable materials, such as mirrors and lamps, and prevent blunt items, like furniture from knocking against them. Disassemble them whenever possible and avoid stacking them on top of each other. 

Musical Instruments:

After cleaning your musical instruments, store them in their case to protect them against scratches and dust. Place them on shelves, not on the floor. 

Mattresses:

To give the mattress a thorough cleaning, take off the bedding and protector, and vacuum it from all sides. Wrap it with perforated plastic and store it on a flat surface. Learn

how to store the different types of mattresses

properly.

Appliances:

Wipe the exterior of the appliances thoroughly to remove dust and other tiny particles that may scratch their surface. Scrub off the residue inside appliances, like refrigerators, ovens, and dishwashers. Make sure they are completely dry before securing their doors with tape. Use moving blankets or bubble wrap to protect the finish and avoid dents. Store them in an upright position.

Artwork:

Store paintings

, mirrors, and framed pictures in specialized boxes. Make a large X on the glass surfaces using masking tape to add strength and prevent the glass from shattering. Wrap every piece of artwork individually in packing paper and then bubble wrap, and put them in the boxes. 
Non-Climate Controlled Storage Unit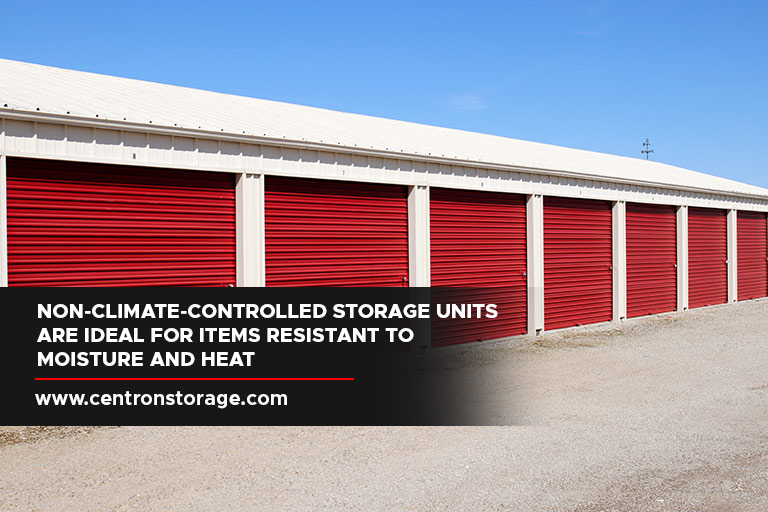 Storage units located outside the facility are non-climate controlled. It exposes the units to heat, cold, and humidity all throughout the year. However, if you have belongings that are resistant to temperature and moisture, then non-climate-controlled storage is an excellent option. These units are also more common and more affordable compared to climate-controlled ones.
Cars:

Do a thorough washing and cleaning before putting it into the storage unit. Invest in a quality vehicle cover to protect your vehicle from dust and dirt. Do not engage the parking brake — use tire stoppers instead. To ensure that your battery stays in good shape, leave it on for a couple of minutes to recharge and prevent carbon monoxide buildup.

Tools:

Clean the tools and use bubble wrap to cover the sharp edges. For small hand tools, place them in a toolbox or a durable packing box. Bundle long-handled tools and use protective blankets to wrap them.

Store electric power tools

in their original boxes or use boxes of the same size. Also, make sure to get rid of the fuel from gas-powered tools before storing them. 

Dishes:

When storing delicate dishes, wrap them individually and place them in well-padded boxes. Place dishes on their side and position cups and glasses with their rims down. 

Furniture:

Once you found the perfect

long-term furniture storage

, it is time to prepare your furniture so they stay in good condition for years. Clean your furniture thoroughly. However, do not use plastic wrapping since this can generate moisture and damage the item. Instead, use a fabric dust cover and place a blanket wrap over it for some added protection. If possible, dismantle table extensions and legs, as well as stacked segments.
If you are searching for long-term storage "near me," you are in the right place. As your reliable and trusted storage rental in North York, Centron Self Storage offers an extensive range of long-term solutions. We also offer premium-quality packing and moving supplies to help you prep for long-term storage. For more information, give us a call at (647) 557-7378.