6 Ways To Safely Store Your Power Tools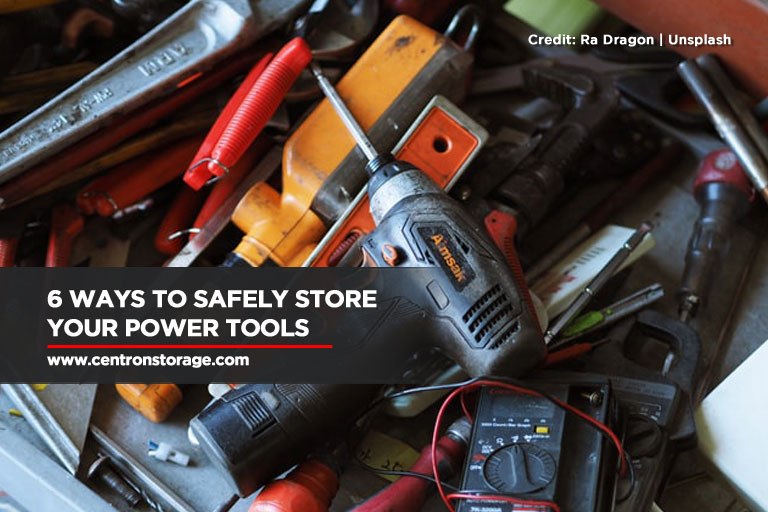 Power tools are certainly great to have around the house. After all, they are convenient pieces of equipment that can be used for any kind of repair and assembly jobs that you might encounter.
However, sometimes people tend to neglect how to properly store power tools. This is concerning since improper power tool storage can result in corrosion which will eventually lead to equipment failure. Moreover, these pieces of equipment are expensive, so replacing damaged ones can cost you quite a bit of money.
If you want to avoid this dilemma, it is essential that you store your equipment with care. To help you get started, here are effective power tool storage ideas to consider.
Pre-Storage Maintenance
Power tools are made up of complex mechanical and electrical parts, so it's essential that they require maintenance before you place them in storage. This ensures that your power tools will work perfectly the next time you use them.
Here are the best practices for pre-storage power tool maintenance:
Clean Your Power Tools After Every Job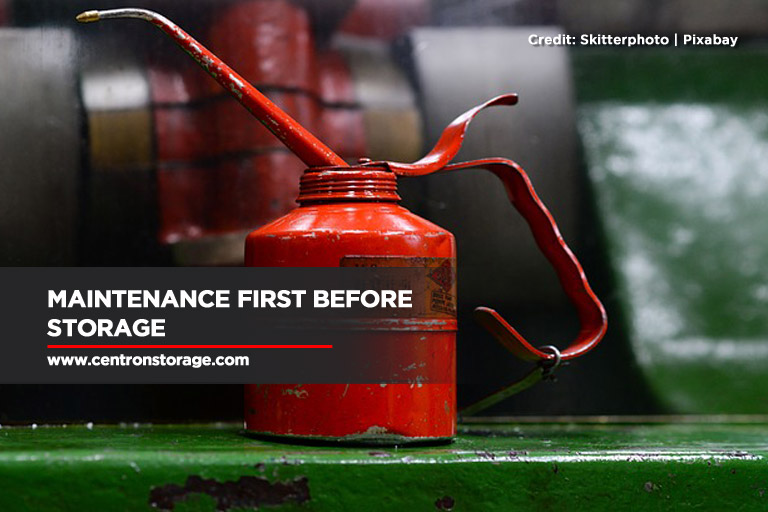 Dust, debris, and moisture build-up can cause mechanical and electrical failure. So before you store your power tools, make sure you clean them with a rag or old towel after every use.
Check for Damage and Dispose of Defective Tools
This should be done regularly as part of maintenance. Since power tools are technically electrical devices, they should be checked for any damage before storage, especially if you're not planning to use them for a while.
Components such as electrical cords must be inspected thoroughly for signs of wear and tear. If your power tools aren't working, have them fixed or dispose of them if repairs are impossible. Moreover, throwing away defective equipment can help you free up more storage space.
Make Sure Batteries Are in Good Condition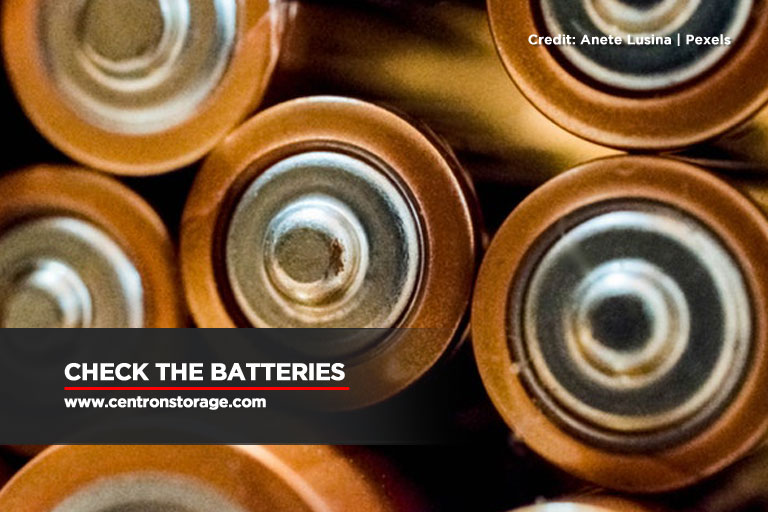 Cordless power tools rely on their batteries to function. Make sure to inspect those for any damage and replace them when needed before you store them. Moreover, be sure to clean your batteries with a cotton swab and alcohol.
When planning for long-term storage, some battery types such as the Nickel Metal Hydride (NiMH) and Nickel Cadmium (NiCd) on some power tools require a periodic discharge. So make sure to check the user's manual for the correct charge and discharge procedures. However, with the newer lithium-ion batteries (Li-Ion), there's less to worry about. Just make sure to store them with at least a 50% battery charge.
Lubricate Your Power Tools
Lubricating your power tools helps prevent rust and ensures that moving parts
don't get stuck and function as intended. Check the manual for each power tool for the areas to be lubricated as well as the type of lubricant to be used.
Remove Rust From Your Tools
If your power tools such as drills show signs of rust, it is highly recommended that you must remove them right away. Rust tends to spread all over the tool with time and the corrosion and abrasion damage can cause parts to fail, freeze up, or cause structural damage.
Storage Solutions for Power Tools
Now that your power tools are properly prepared, it's now time to store them. However, unlike standard, non-electrical hand tools, storage for electric-powered equipment requires careful consideration since certain elements can cause harm to the internal components.
Here are some effective ways to store your power tools:
1.Choose the Right Area for Storing Your tools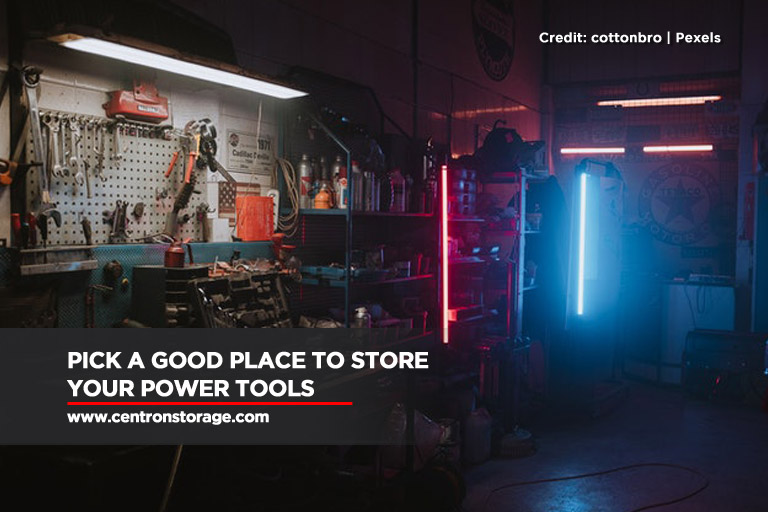 When choosing a dedicated area to store your power tools, one of your primary goals to reduce any negative environmental effects. This is crucial in protecting your equipment from the elements as well as mitigate any potential hazard to the residents.
Here are the things to consider when choosing a storage area for your power tools:
An area with less exposure to sunlight and heat.
Avoid areas with high relative humidity.
Choose an area with low foot traffic to avoid people accidentally knocking over your power tools and cause injuries.
A climate-controlled room is recommended.
As for suggestions on recommended areas to store your power tools, here are the following:
The basement for power tools that are occasionally used in the house.
The garage of power tools that are often used for automotive repairs.
Opt for a self-storage unit for seasonally used power tools or if you don't have enough space in your house.
Have a dedicated tool shed built if you have enough space outside your house.
2.Keep them in a Power Tool Storage Cabinet
One of the best power tool storage systems is to store your equipment in a dedicated cabinet. You can either purchase one, have an existing cabinet repurposed, or have one built according to your specifications.
There are a couple of great benefits to keeping your power tools in their own cabinet:
It helps keep your tools organized and secure.
The cabinet doors help protect your tools from the elements as well as physical damage.
Some power tool storage cabinets come with charging stations for your cordless equipment.
3.Place Your Equipment on Power Tool Storage Racks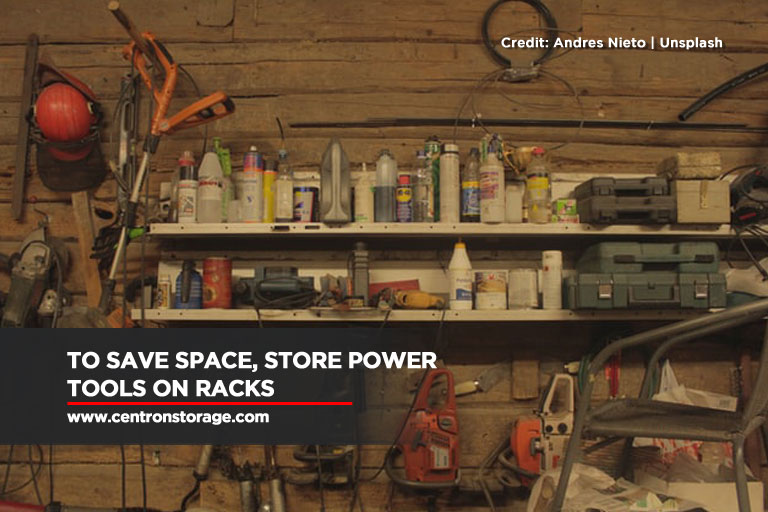 If you don't have much space, then one of the smartest tool organizer ideas is to place your tools on storage racks. However, this only works if you only have a small collection of power tools.
Here are the benefits of this functional storage solution:
They can be mounted on walls so they don't occupy much floor space.
The storage racks can be customized to accommodate charging outlets for batteries.
Storage racks make it easier for you to spot your tools, eliminating the hassle of checking cabinets, boxes and drawers.
4.Use the Original Packaging.
Some power tools come packaged in boxes when you first buy them. Most people tend to throw these away, however, it is highly recommended that you don't do that.
The original packaging is one of the best power tool storage boxes around. It has built-in internal supports that were designed to secure and protect an item from impact damage. If you're planning to store your power too for the long term, it would make sense to put it back in the box it came in.
5.Hang Your Power Tools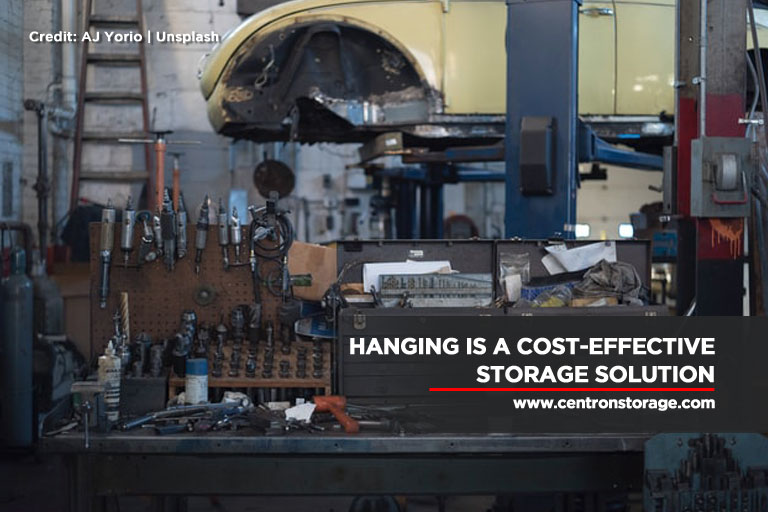 A cost-effective storage solution for your power tools is to hang them on pegs on walls or shelves. For best results, use a pegboard as a backing so you can easily position the pegs to accommodate and provide added support to larger power tools.
6.Store Power Tools Inside Clear Plastic Containers
Clear plastic containers are very versatile storage solutions and they're one of the best places to keep your power tools, whether for the long term or the short term. These boxes have a wide range of benefits, such as:
Plastic containers are more durable than standard cardboard boxes.
Most clear plastic boxes come with lids, so they keep dust and debris away from your equipment.
Plastic containers are resistant to most liquids, so your power tolls are safe from accidental spills.
Clear Plastic boxes make it easier for you to find your power tools.
Properly storing your power tools is essential to extending their lifespan and keeping them functional. By following the storage solutions stated above, you will be able to ensure that your equipment is safe from harmful elements and physical damage.
If you're looking for an excellent storage solution for your power tools in the North York area, contact Centron Self Storage at (647) 749-1396. We offer great deals and will be happy to provide you with the best service possible.