Storage Guide: How to Store Furniture Properly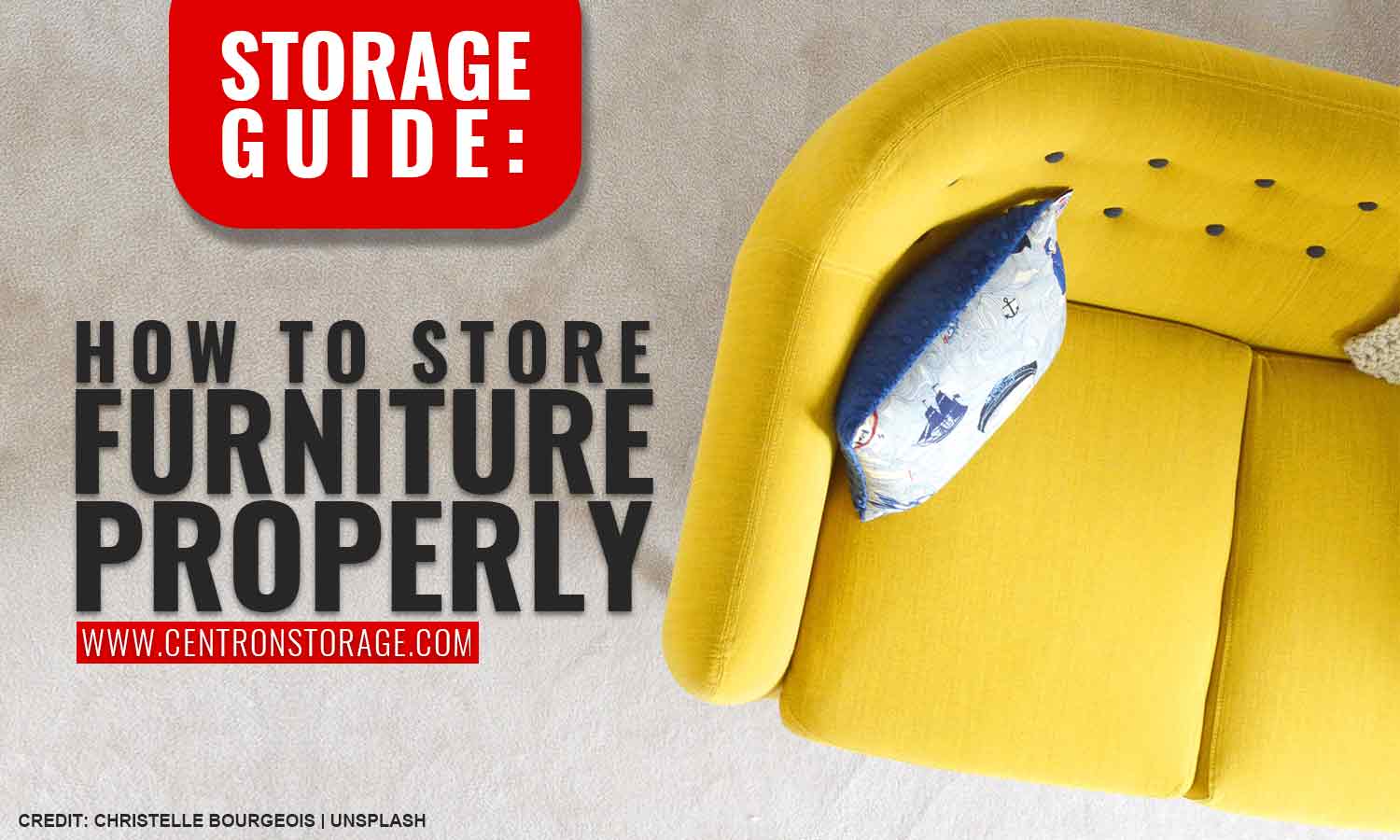 At some point, you'll likely need to rent a storage centre. Whether you're moving to a new house, want to declutter and free up more space, or are going through a major transition, you need to know proper methods for storing items, especially sizable ones like furniture.
Prior to packing your furniture and hauling them over to a third-party furniture storage facility near you, take a look at this storage guide. Learn how to make storing furniture more convenient and safer for your prized possessions.
Here are a few tips for better furniture storage:
1. Determine your storage options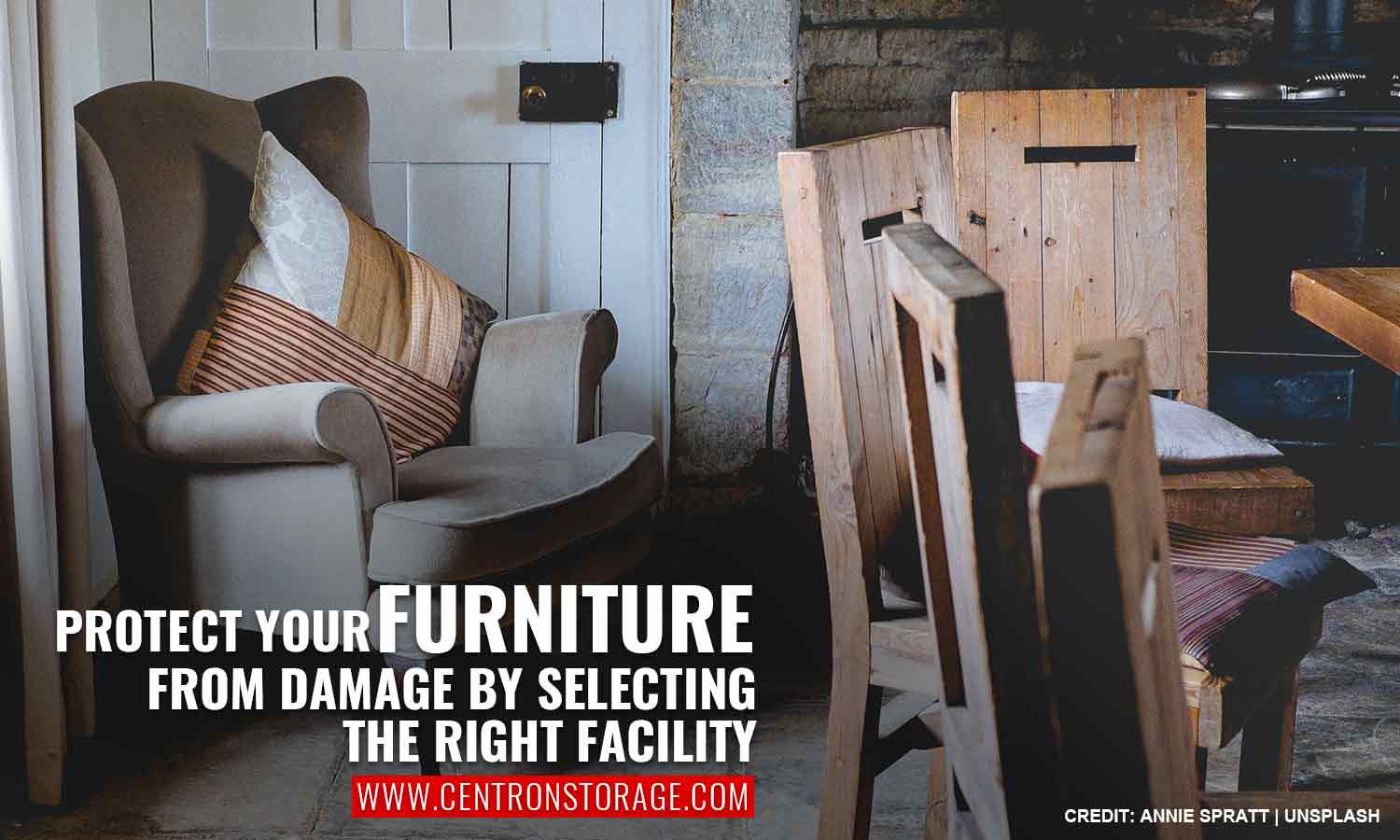 Placing furniture in a storage facility can get expensive. Before anything else, make sure you're clear about how long you are going to put them in storage. The costs of storage units vary widely. It's a wise and convenient decision if you're moving and in transit to a new location.
Remember to protect your furniture from elements like dirt, moisture, and climate. Exhaust all possible options and weigh their pros and cons before you pick a storage space. If you're planning for long-term storage, it might be best to choose a climate-controlled storage unit (especially if you're storing antiques, wooden furniture, and sofas made of delicate fabrics).
2. Keep Them Spick and Span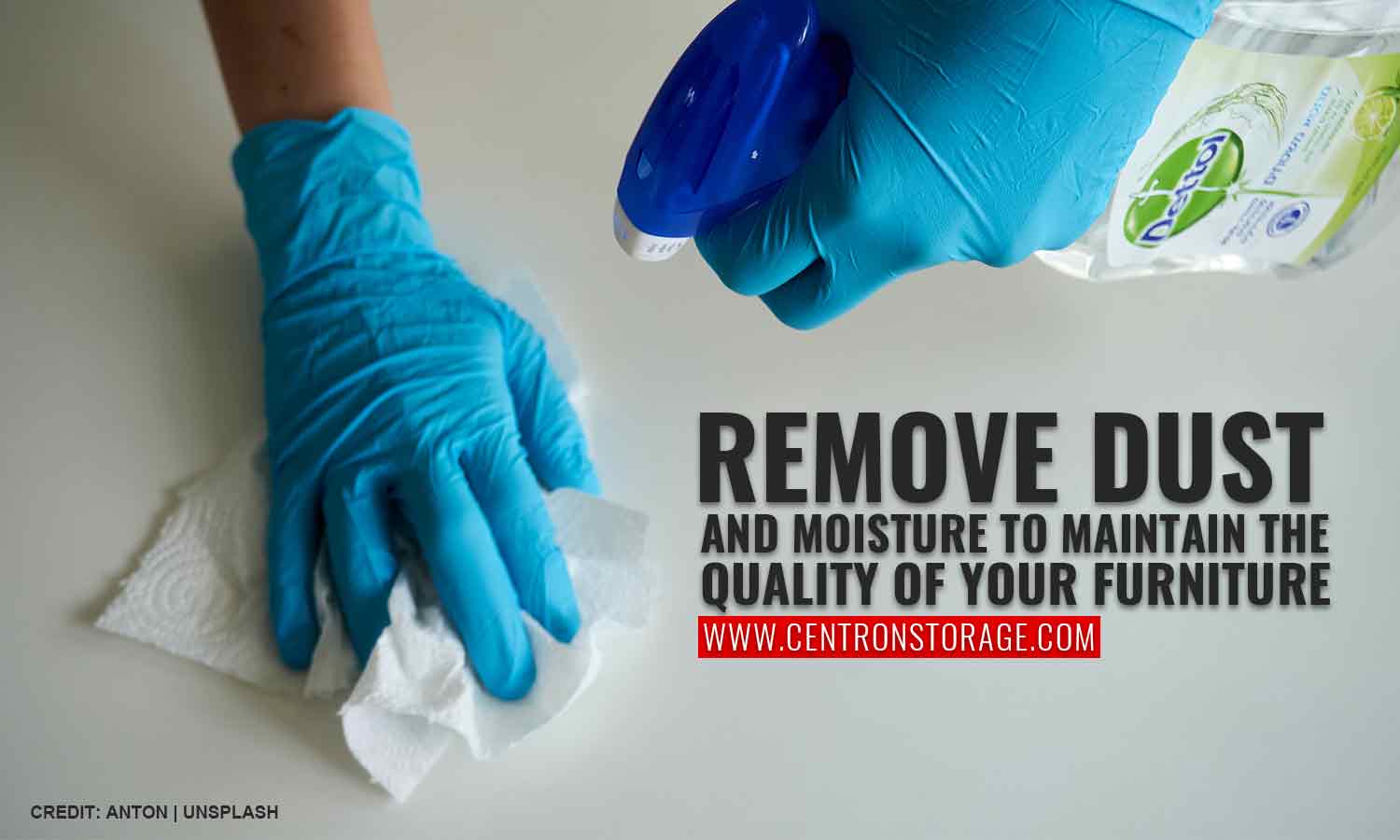 Don't put uncleaned furniture into the storage unit without cleaning them first. Removing dust and grime is necessary in preventing mould growth and the accumulation of dirt in your storage space.
Here are some quick tips to thoroughly clean your furniture:
For wooden/plastic furniture – Use water and soap. When dealing with antique wooden pieces, use a cleaning product specially made for wood to preserve the existing finish.
Sofas and seat cushions – Clean them with fabric or upholstery cleaner. Dry them completely before you pack them for storage.
Metallic parts – Use cloth and a metal cleaner to polish metal sections. Avoid skipping this measure to prevent oxidation and slow down tarnish formation.
3. Protect Furniture for Long-Term Storage
Cover everything entirely, including the floor. Prior to placing all items inside your storage unit, spread a thick plastic sheet throughout the floor. This prevents moisture on the floor from getting in contact with your possessions. Cover the entire floor if your storage space doesn't have a climate control feature.
Avoid storing your furniture without covering them first. You can cover delicate pieces using blankets, plastic wrap, or old sheets to keep them from dirt and moisture. Do not use thick plastic covers that trap moisture since they can cause condensation. Condensation can make your furniture swell, reducing their quality.
4. Secure Delicate Glass Items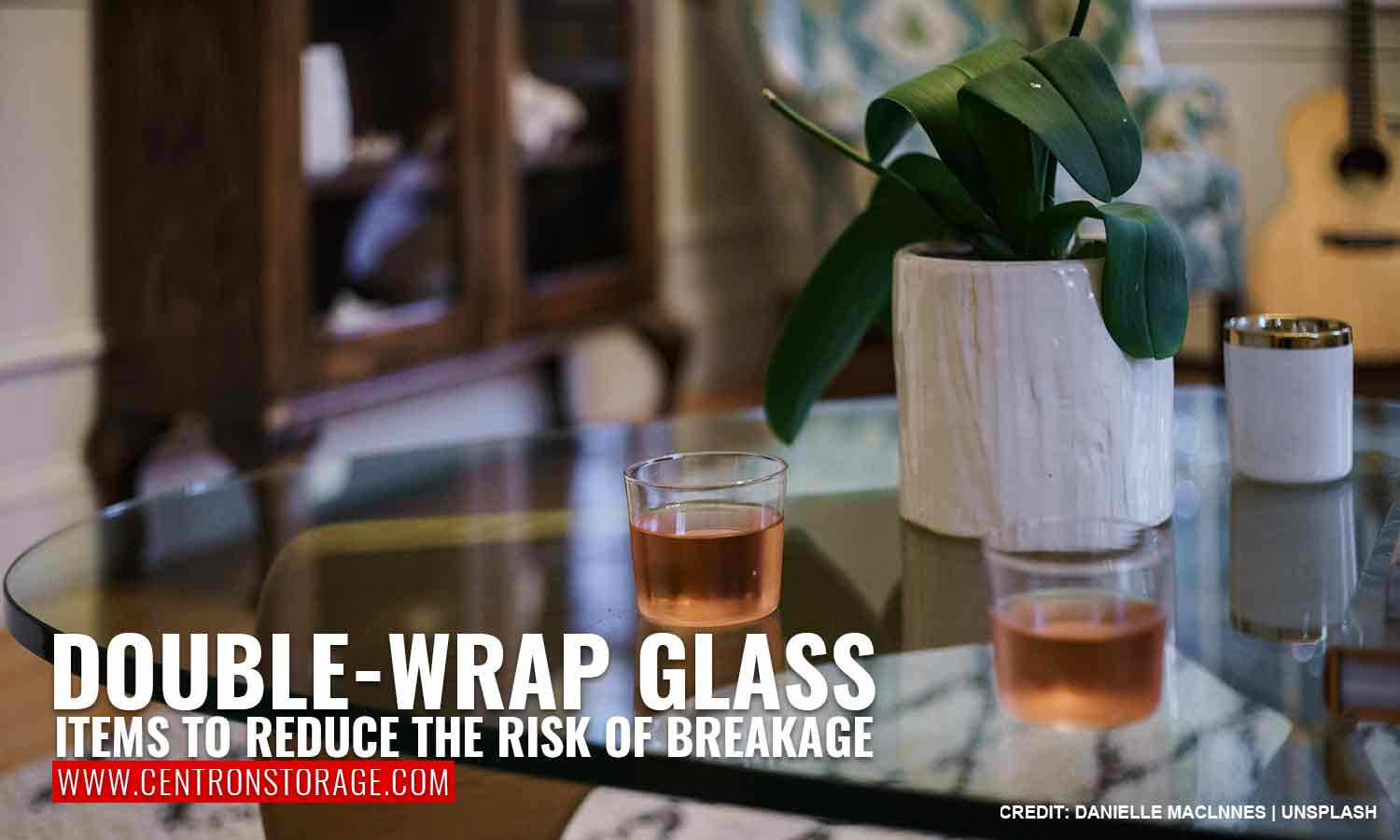 Be extra careful when dealing with mirrors and glass tops. Wrap every piece with packing paper, old newspapers, or cardboard. Don't stick tape directly to the glass to avoid leaving any residue that gets tough to remove later on.
Next, wrap the glass with bubble wrap or place the item inside a box. Choose a long, wide box that can accommodate the shape of the item.
5. Avoid Cramming Too Much Stuff Inside
Store furniture pieces one by one while making certain there's enough space between each item. This prevents the possibility of damaging delicate furniture or breaking glass items. Take time to organize your space so as to allow for easy access by the time you need to retrieve something in the future.
Follow a specific order when situating items. Begin with the largest furniture, followed by boxes, and pack the smallest items last. Create an aisle so you can conveniently access the sides and back of your storage unit. Maintain cleanliness. Be careful not to shove more and more items to minimize the risk of causing damage to other pieces.
6. Remove Potential Causes for Pest Problems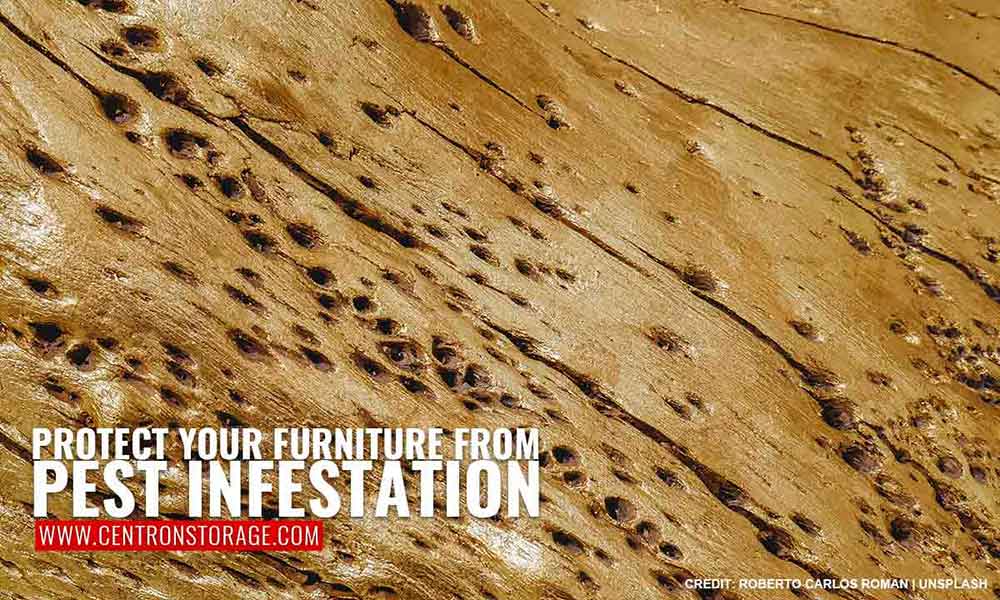 Avoid leaving any perishable items in your storage space that may lure in ants, termites, mice, and other sneaky pests. Regardless if you're storing furniture for brief or extended periods, you don't want to pack your items securely only to be ravaged by pests. That's why you need to keep your storage space clean at all times.
When packing your furniture, never reuse cardboards previously used for packing grocery items. Storage facilities normally have strict pest control measures in place, but it still pays to be extra careful.
7. Keep Furniture Off the Floor
If you've selected a furniture storage unit that doesn't have climate control, never place items (particularly more fragile pieces) on the floor. Consider using pallets to raise your furniture and prevent them from getting submerged in floodwaters.
8. Disassemble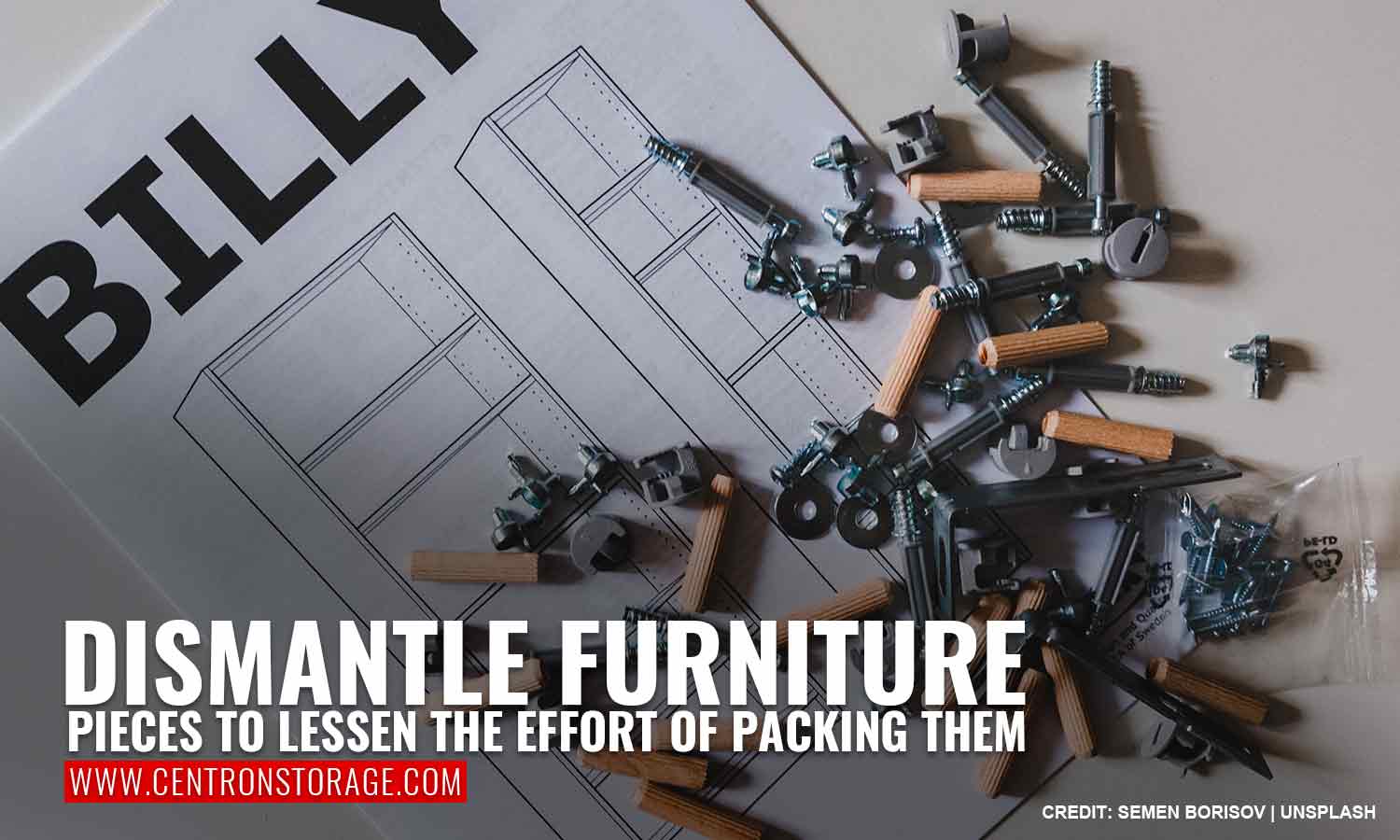 As you put your furniture in storage, disassemble them first. These include chairs, tables, shelves, and desks. It will speed up and make your packing more efficient. It also prevents your furniture from getting scratched or broken.
Keep all bolts, screws, and other tiny items a single container and label them. Store them together with their corresponding furniture so you can easily re-assemble them later.
Bonus Furniture Storage Tips
Make it more convenient to move dressers by removing the drawers. Replace them upon arrival at the storage unit.
Put the TV inside its box. In case you don't have the original box, grab a couple of cardboard pieces and use them to cover the screen.
Pull out the legs of your dining table. Cover the tabletop with a blanket and place it on its side beside the wall.
Disassemble your bed frame. Wrap your mattress with a spare sheet, then place the mattress on its side to save up more space.
Place some mothballs in your couches to ward off pests and prevent the development of musty smell.
Don't leave all your items uncovered. Use sheets or blankets to protect them from scratches while in transit (and even while being stored).
After having stored all your valuables in your storage space, consider securing a furniture insurance package to make sure your possessions are insured throughout storage. There are insurance coverages that protect your furniture from incidents like fire, earthquakes, storms, explosions, etc.
Storing your valuable possessions must not be taken lightly. You need to choose a trusted provider of furniture storage facilities for your peace of mind. For secure and high-quality storage units in North York, contact Centron Self Storage.
Our North York facility is inspected regularly to ensure you have a safe, clean place to store your furniture and other belongings. We have heavy-duty fences, electronic gate controls, surveillance cameras, security lighting, and more to ensure maximum safety for your valuables. From the latest technology to fully-trained staff, we offer industry-leading customer service and top solutions for all your storage needs.
For price quotes and other inquiries, call us today at (647) 749-1398 or send us an instant message.