Tips on How to Keep Your Self Storage Clean At All Times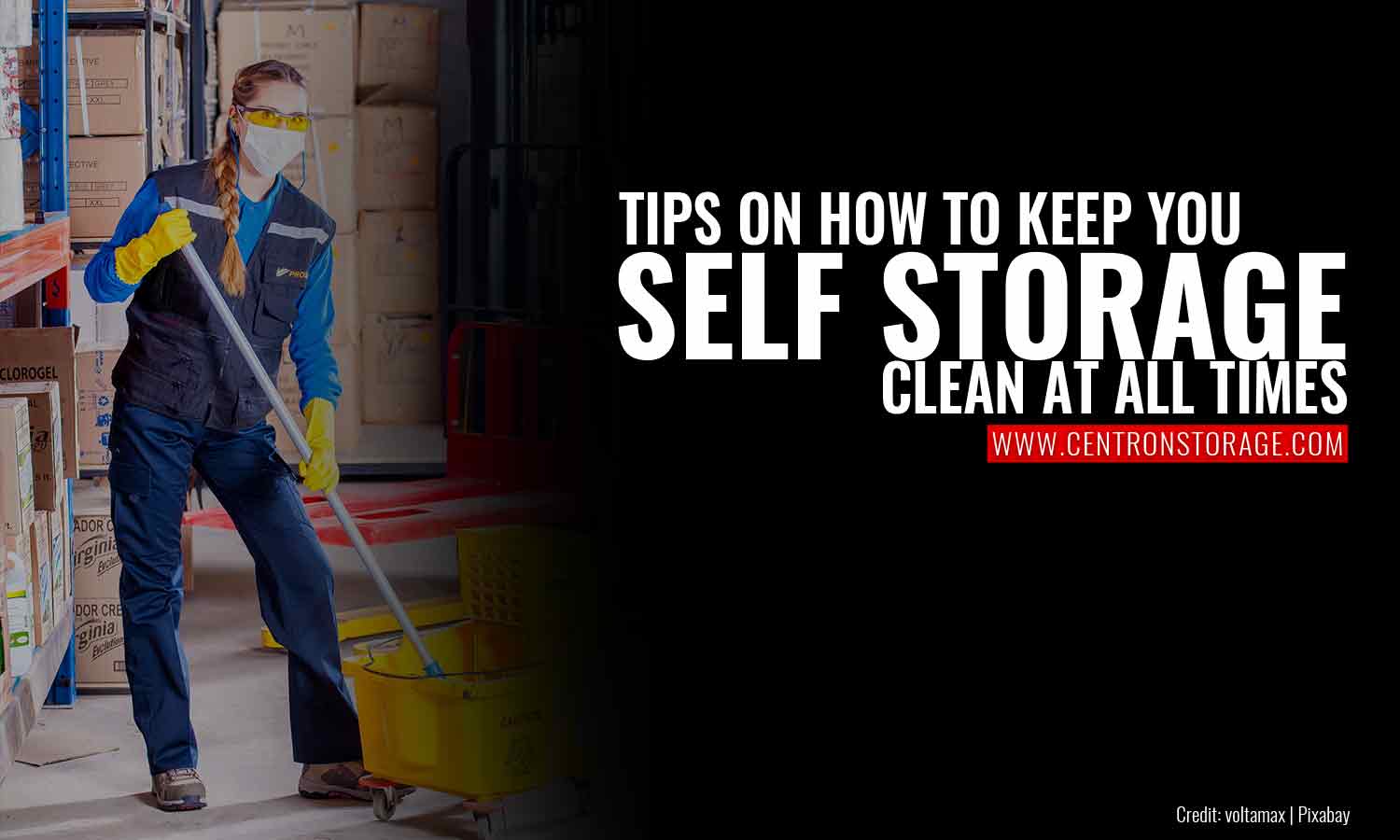 The self-storage facility is the perfect place to store decluttered belongings that you do not want to throw away. It is the most convenient way in keeping memorable and important things when you want to free up some space at home. Some self-storage owners usually leave their units unattended after storing their things. However, that should not be the case.
It is best to visit your storage space from time to time to check on your things and see if everything is in place. Even though you will not regularly use the things you stock there, you can get benefits from keeping it clean.
Why is it important to clean your unit?
Storage units should be maintained, cleaned, and organized occasionally to ensure that your things are still in good condition. Dust will buildup in your storage and termites will feed on your belongings if you leave it unattended for a long time.
A study conducted by The Natural Resources Defense Council (NDRC) found out that indoor dust contains numerous chemicals that can cause serious health hazards.
Imagine opening your storage unit after a long time and inhaling all the dust that settled inside. It will surely cause more inconvenience than visiting your unit regularly and keeping it clean. Here are some tips on how to clean self-storage units that you can apply in keeping your storage unit clean at all times.
Use Plastic Containers
One of the ways to keep your things safe and your storage clean is using plastic containers rather than boxes. Plastic containers provide a secure and sealed place for your belongings. It is simple to clean and does not tear away easily when you put too much stuff inside. Plastic containers are less susceptible to termites so you can ensure the safety of your books and other paper-made stuff inside it.
Here are three things that you have to do before storing things inside a plastic container:
Make sure it is dry before you seal it to avoid a buildup of molds and mildew. Wipe it with a dry microfiber cloth before putting things inside to remove moisture if there is any.
Check if the size is enough to stock all your things inside. Plastic containers are more durable than paper boxes. However, it will still break if stuffed with a lot of heavy things. To avoid damage, separate your light things from heavy ones before arranging them in your plastic container.
Wrap a plastic inside the entire container to make it an additional protective layer for your stuff. It prevents dust and stain marks from sticking in the container.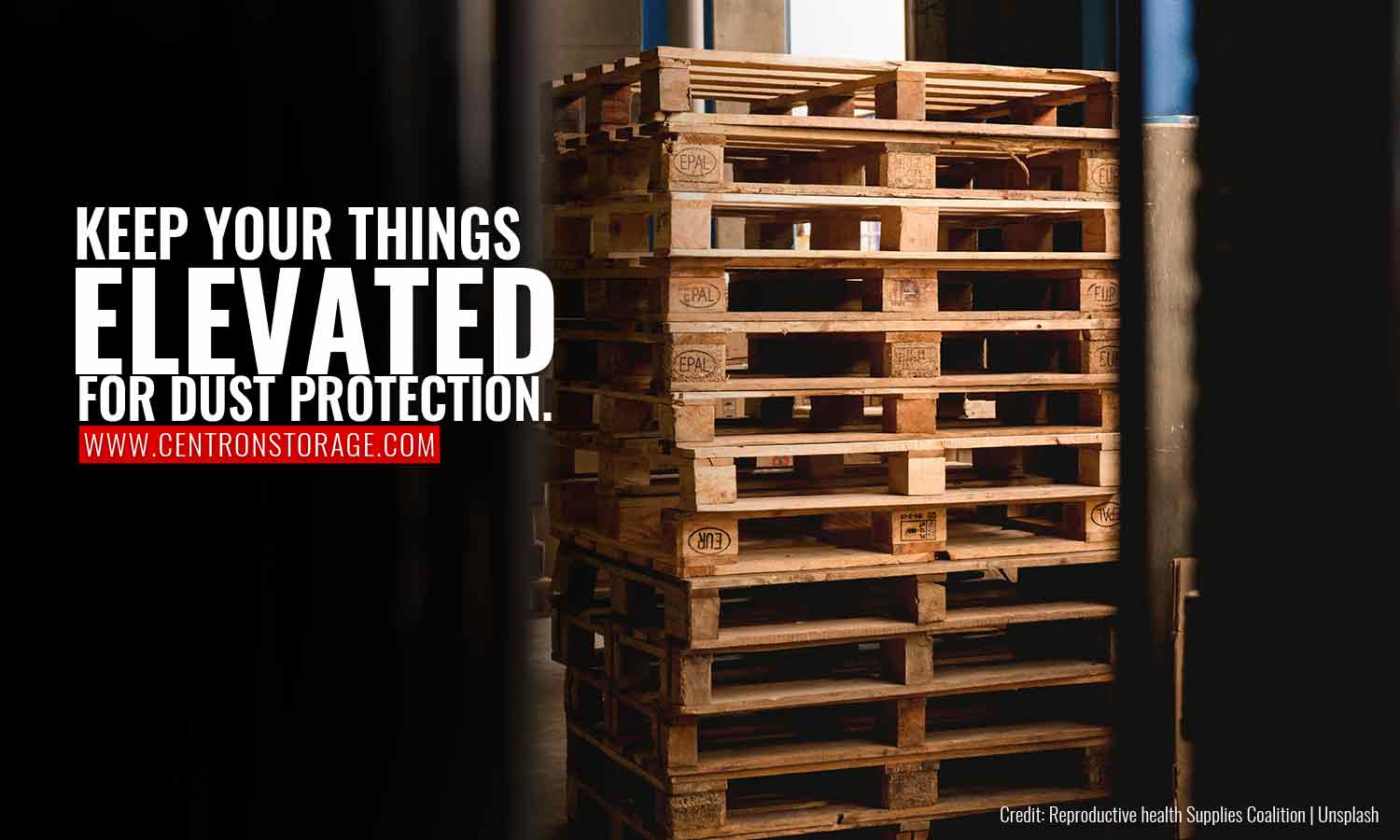 Putting a shelf, pallets or anything that can keep the containers off the ground will be helpful in keeping a good air circulation. It also makes cleaning easier for you.
Do Not Store Foods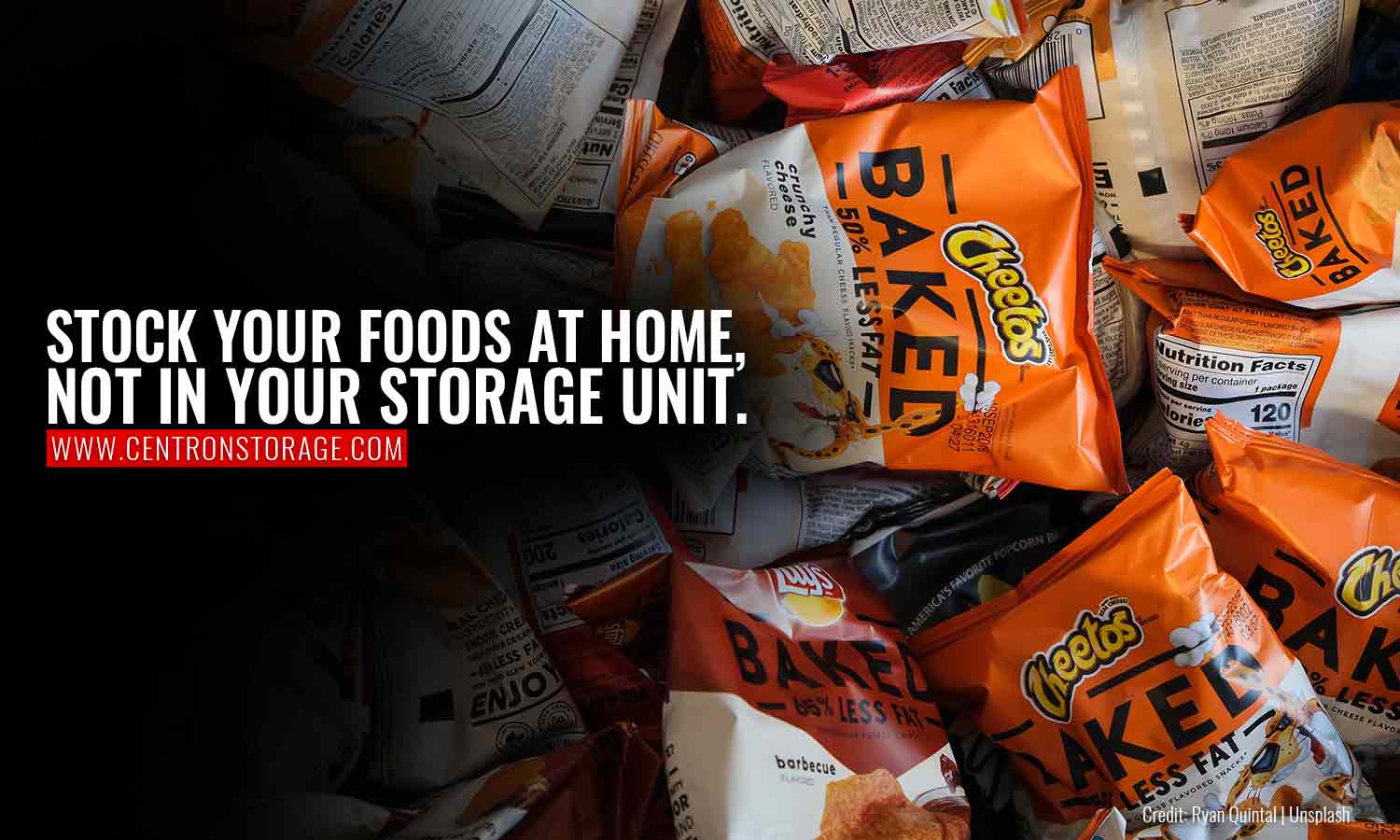 It is almost impossible if you store foods in your storage unit but if you are thinking of doing it, just don't. You can make mistakes while packing your things especially when in a hurry. Without noticing, you might be putting foods and other things that should not be placed in the storage. Foods only attract ants, rats, and other pests that can harm other things inside the storage. Double-check your stuff and make sure no single food is included in the things that you will keep in the storage.
Clean Before Storing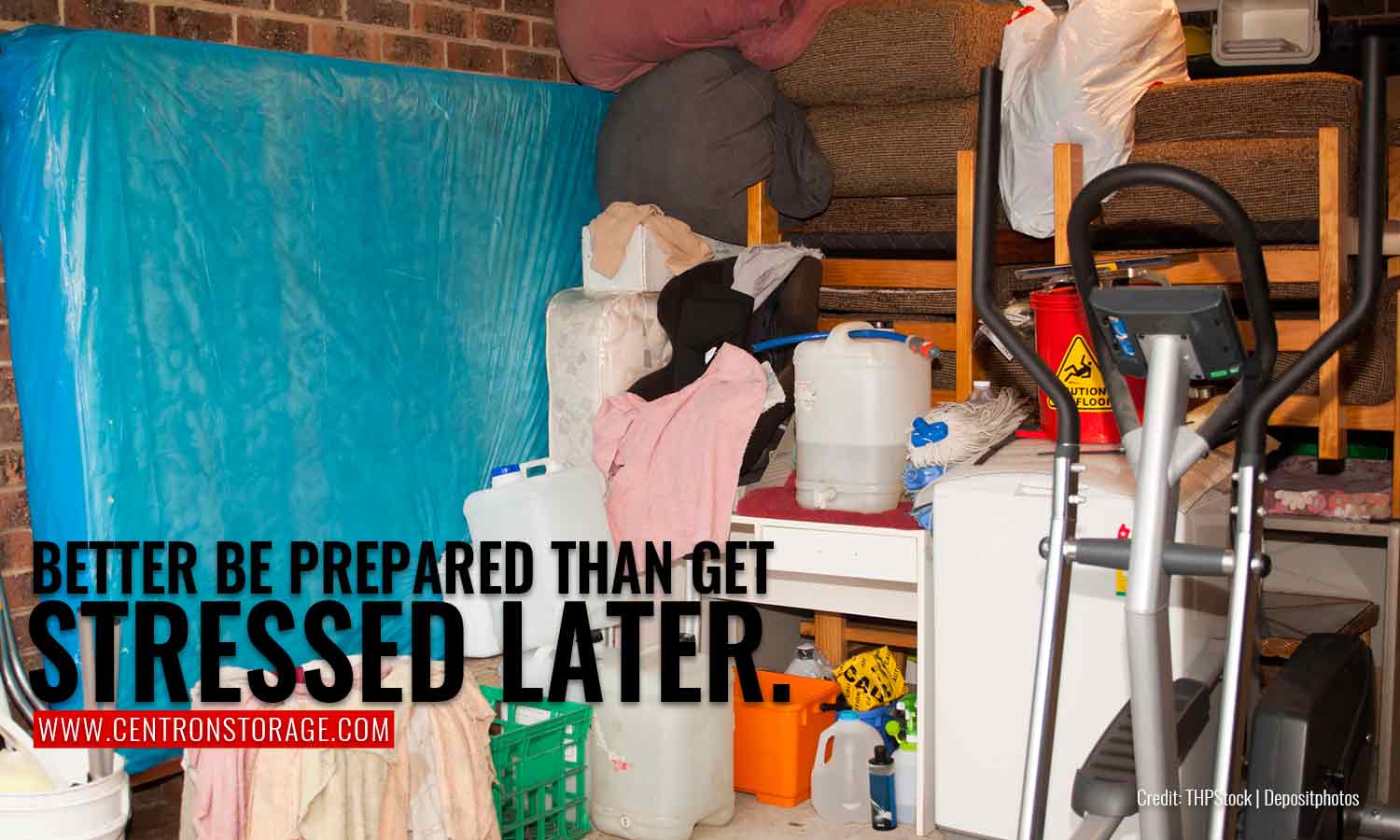 Being proactive is a good practice to keep a clean self-storage unit. Before dropping your things in the storage unit, give all of the items a good cleaning first. You will be surprised at how this can help in preventing dust buildup on your things while you leave it sitting in the storage.
Use products that are specifically designed to keep dust from sticking to your belongings. You can make use of these following items:
baby wipes
fabric softening liquid
fabric softener sheets
gloves
oven mitts
paintbrushes
pantyhose
vacuum
squirt bottles
For some items that need deep cleaning, you can use a water-vinegar solution to prevent dust buildup from sticking to your things. After cleaning all your to-be-stored stuff, secure them in plastic containers right away to avoid them from getting dirty again.
Cover Large Items
There are items that you cannot fit in plastic containers. Large items like furniture need to be protected as well to prevent dirt buildup all over your self-storage area. Cover these items with tarpaulins made of cloth. These cloth tarps help prevent dust from scattering anywhere. Once you cover all the large furniture, the dust will only settle in one area which makes it easier to clean.
Some use plastic tarpaulins but it can wear down over time and it is not advisable to use as a cover for wooden furniture. You can use old blankets if you have a lot and do not plan to use them again. Rather than letting it sit in the storage, you can use it as a tool to keep your storage clean at all times.
If you have ample time, you can take time to wrap large furniture with a plastic wrapper before covering them with tarpaulins. It is effective in keeping clean storage because dirt easily slides down the plastic wrapper thus preventing dust buildup.
Stay on Schedule
Self-storage facilities usually recommend that units be cleaned, dusted, and rotated at least once or twice a year. It depends on you when you are gonna do the cleaning as long as you do it once a year. That arrangement seems doable but not ideal in keeping your storage unit clean at all times.
You might have done precautionary measures to avoid dust buildup and keep your unit clean but that does not give you a 100% guarantee. The storage must still be cleaned regularly to ensure that your things are safe and not damaged.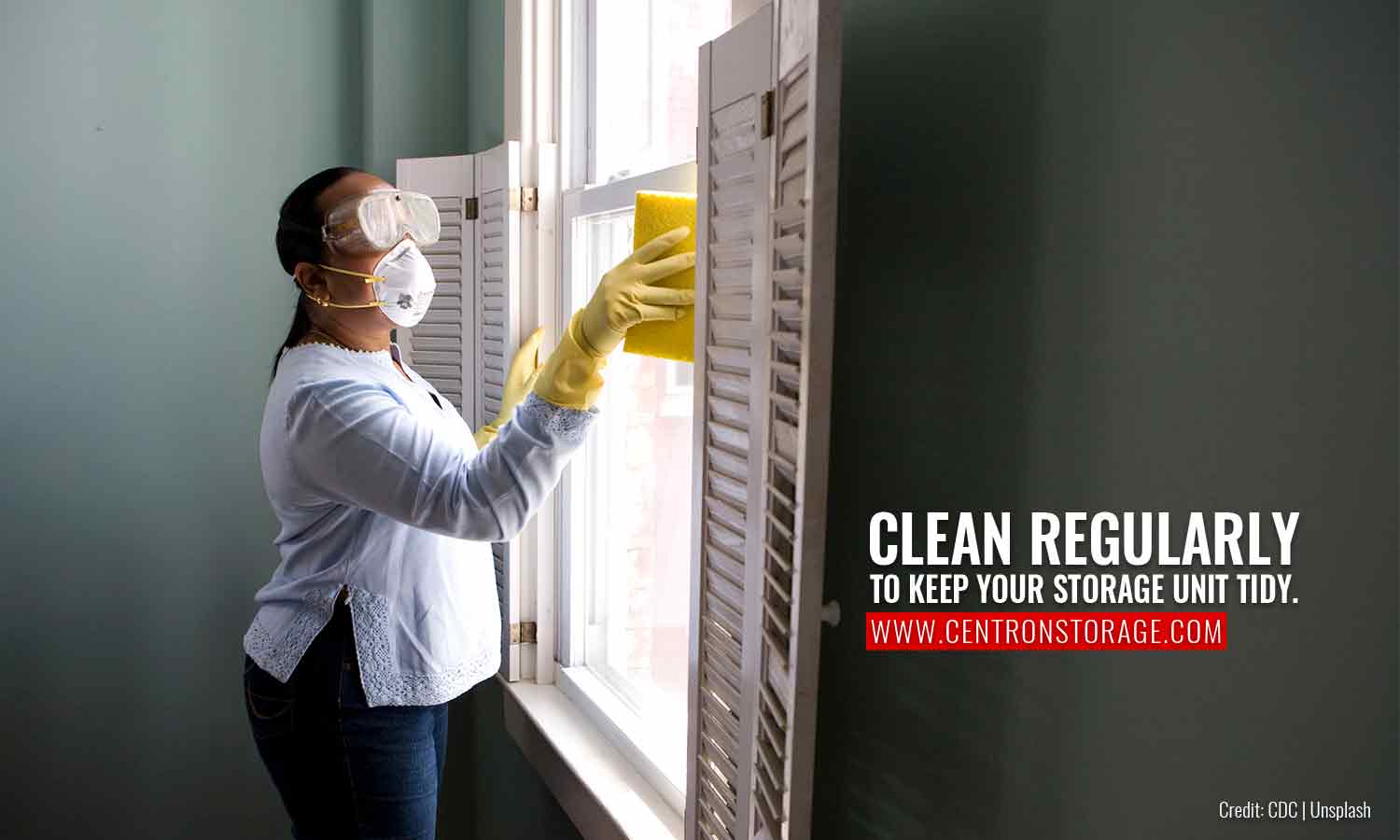 Regular cleaning means you have to do it more than once a year. You can set a schedule of visiting your storage unit once every quarter or any schedule that works for you. Do not forget to bring these following supplies when cleaning self-storage unit:
pre-moistened wipes
trash bags
broom and dustpan
paper towels
multi-purpose cleaner
microfiber cloth
If you have carpets stored in your unit, you can bring a portable vacuum to clean it. Always double check your cleaning materials before leaving the house so you do not have to buy again or go back and forth.
The saying "out of sight, out of mind" perfectly describes how self-storage units are kept clean. Unless you see how untidy your unit is, cleaning always falls by the wayside. Keeping things in your storage means you still consider using them one day because you chose to keep them rather than throwing or giving them away. That is why you need to protect your stuff by keeping your unit clean.
Looking for a reliable storage facility is not easy. You need to look for a company that not only provides your storage space but also helps you maintain its cleanliness. Centron Self Storage has been in the industry for over 30 years offering clean, modern, and secure facilities for your belongings.
We are here to help you find the perfect storage size you need at the right price. Contact us at (647) 749-1396 and speak with our consultants regarding your storage needs.