How Renting Self-Storage Saves You Money When Moving Provinces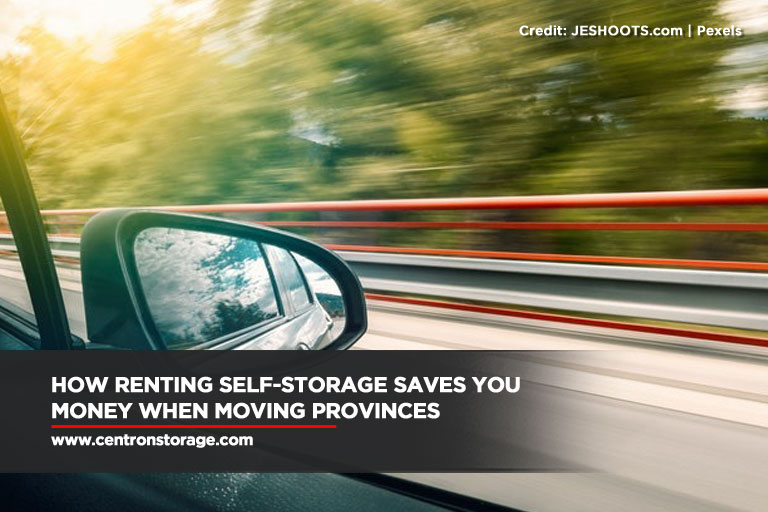 Let's face it: moving out can be daunting, especially when you're headed somewhere out of your province. There's an awful lot of work to do, and even the planning stages can be quite daunting, not to mention financially challenging.
You, however, have tons of options to ease up your moving experience. One of the most effective solutions is using a self-storage facility. Renting a storage unit comes in handy when you need a safe place to store your belongings while you search for a new home or while you finalize the papers for your new place.
There are other benefits to using self-storage that ultimately save you time, energy, AND money when moving out of the province.
1. Temporary Storage That's Readily Available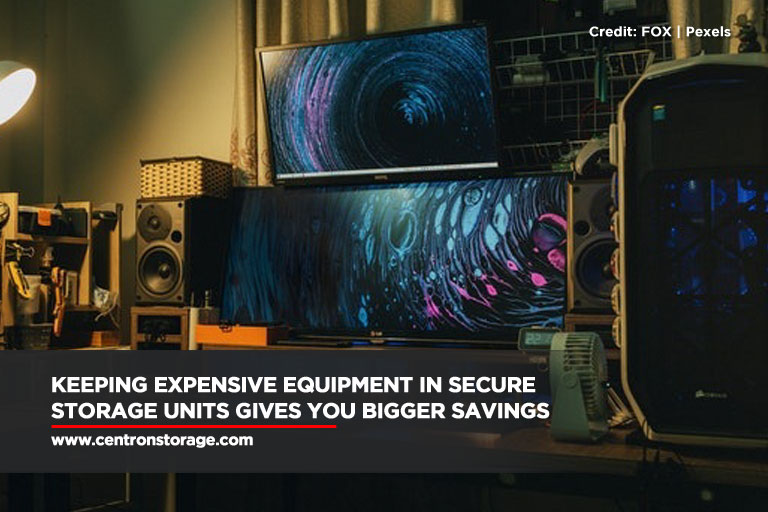 Moving out compels you to do an overhaul on your list of possessions. You will likely not have to bring everything to your new home. However, if there are items that you are certain you cannot give up, and there's nowhere to put them in just yet, a storage unit strategically located between your old and new addresses might just be right for you.
It helps to remember that you can rent self-storage to store, for the time being, appliances, furniture, seasonal clothing, and other expensive items that you cannot afford to leave behind. Compared to the costs of buying all those items brand new, the cost of renting a storage unit will offer much higher savings. Self-storage is the way to go, especially if you're moving from one province to another.
2. Free Amenities
Self-storage facilities know that clients who are moving out have specific needs. They ease your moving experience by providing additional services on top of the storage unit:
Logistics – Some facilities provide free moving trucks, and assist you when you're loading and unloading your items. When you don't have extra cash, your self-storage provider can help you with your logistical needs: whether it be placing your belongings in the storage unit or taking them to your new home.
Safety and Convenience – When your facility offers logistical freebies, it follows that they would offer amenities. These include dollies for lifting and moving heavy objects, and pads to protect your furniture from dents and scratches when packing or unloading.
Temporary Mailing Address – If you're still in the process of packing and moving and you have regular packages or deliveries arriving, your self-storage facility can accept them on your behalf and place them in your storage unit. You can also ship items to the storage facility, while you're still on the go. Retrieve them later once you've settled in your new address.
3. Security and Safety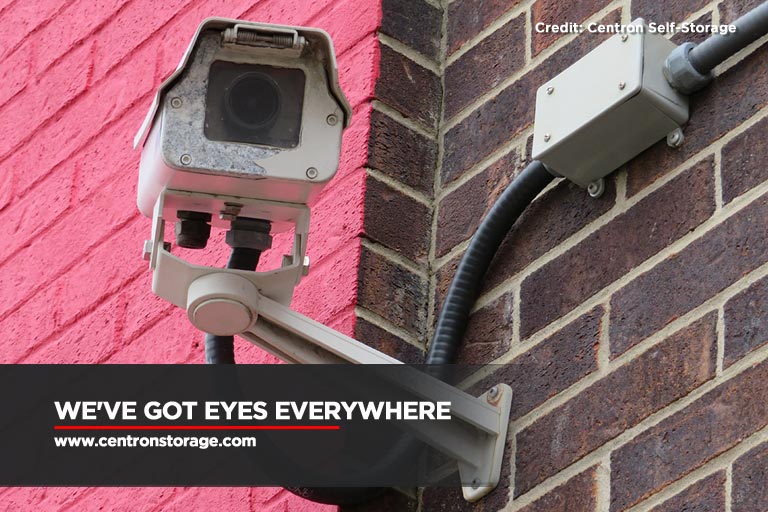 Self-storage facilities are protected with 24/7 surveillance systems to make sure that you won't worry about getting their things stolen or destroyed. Some are even insured, so when things go south, you still get a certain amount of money despite the loss incurred by an untoward incident. There are also climate-controlled self-storage units that prove to be helpful for regulating temperatures — especially with the Canadian climate conditions.
4. Long-Term Reliability
Most storage facilities allow unlimited period rentals. They even give discounts when you get a long-term contract. Some offer free trial periods on selected self-storage units. If your new place proves to be too small for all of your belongings, renting a storage unit seems like the more viable choice over finding a bigger, more expensive place where all of them can fit.
I'm Moving out on a Budget. Any Helpful Tips?
If you're strapped on cash but need to move out soon, you can save money by doing the following: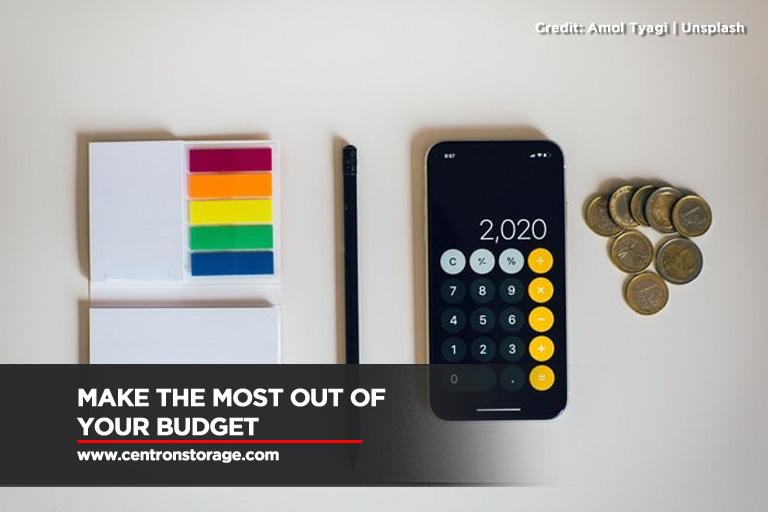 Compare storage costs. Are you giving away most of your items or keeping them for later use? You certainly need to find a storage unit for rent if you're taking them along with you. You can pay for the unit on a monthly basis and for a small fee. To save more, find a facility that's strategically located between your old and new place so you don't have to spend too much money on gas for long trips back and forth.
Declutter. Knowing what's important to you and what you can freely give away helps ease the moving out stress. There may also be items that you can sell for a cheaper price.
Utilize existing household items for storage. Got plastic storage tubs, washing baskets, bags, and suitcases? You can use all of them as temporary storage hubs for your clothes, books, and other smaller, storable items.
If you've got drawers and are planning to take them along on your move, you don't have to haul out everything that's inside. Instead, keep them where they are, and cover the drawers with plastic cling wrap for security. Instead of buying bubble wrap, you can cushion fragile objects with linen and cloth.
You can also make do with garbage bags. They're cheaper, and if you want to save the environment, you can always choose the biodegradable ones.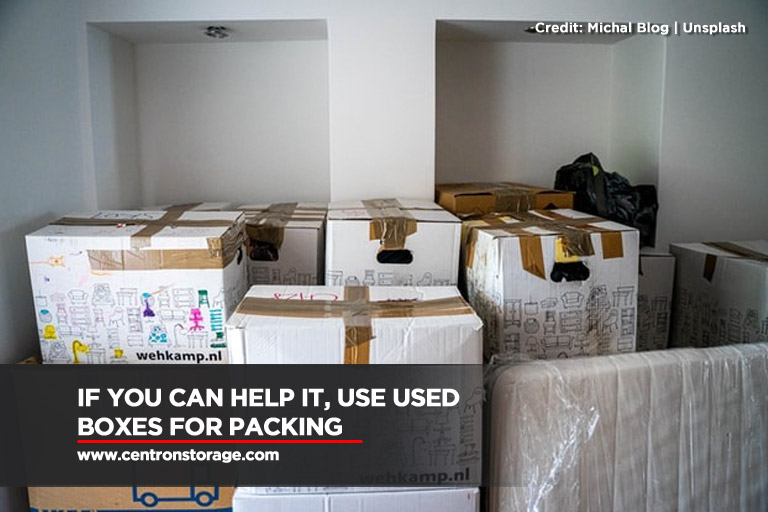 4.Don't buy boxes. If you want to do it the traditional way (i.e. using boxes for storage), you can always find used boxes in your office. Ask colleagues to save boxes for you, before packing day, so you're ready to get to work. Supermarkets, large outlet stores, sports and electronics stores, and garage sales are also good places to check out for boxes that are no longer of use. Some self-storage facilities also offer boxes as free amenities.
Crowdsource your social media for friends and mutuals who might have also moved in the past and have extra boxes lying around their homes. People are always happy to free up their spaces, while lending a hand to their friend. Imagine how much box money you can save!
5.Visit the discount store. Permanent markers and packaging tape look inexpensive per unit, but when you need a bunch for packing and moving, the total bill could shock you and your wallet. You can buy packing supplies such as colour coding stickers, labels, and storage items for a loonie or less at discount stores. If you're buying ahead and have time to wait, you can order online from Dollarama, The Great Canadian Dollar Store, and Dollar Tree Canada.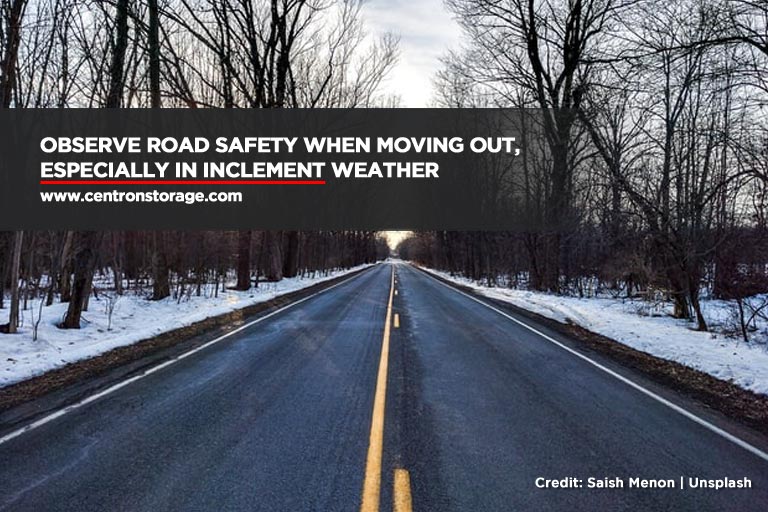 6.Move during off-season. Summertime seems like the ideal season for moving. The weather is generally friendlier, and you don't have to worry about muddy puddles and slipping on ice. But if you can manage, try moving off-season.
With most people moving during the warmer months, movers and storage facilities actually have promos during off-season. They have a more flexible schedule during autumn and winter, with less bookings. When there are fewer people planning to move, you might end up choosing the exact date you want your belongings to be picked up.
This gives you a chance to source the best deals and even try your hand at negotiating a lower rate. After all, this time of year, logistics and storage providers are actively looking for business.
Avoiding peak moving season means avoiding heavy vacation traffic. This includes moving trucks. Because there are less people moving during autumn or winter, you won't have to compete for space on the road at weigh stations and even truck stops, which may cause unplanned delays. It's a smoother schedule for the move, and less gas expense.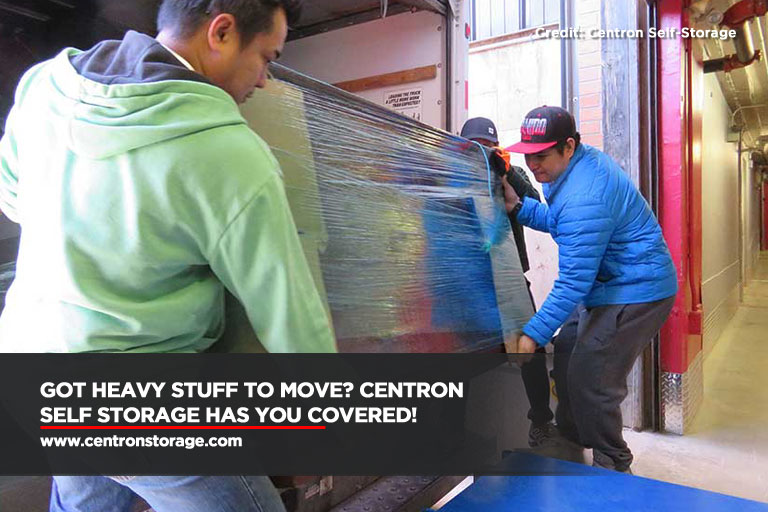 Moving In or Out of North York?
Centron Self-Storage offers comprehensive storage solutions to keep your prized possessions in good condition. Let us free you from the stresses of moving into your new home. Call (647) 749-1396 to rent, reserve, or inquire for rates!