Eco-friendly, Green Tips for Moving and Storage
Moving can be a personal disaster. Doing so in a green, environment-friendly way can be even more complicated. For those of us who prioritize the reduction of pollution and other harmful effects to the planet, the carbon footprint we create when moving our belongings from one place to another can be a concern. But there is hope, as more and more companies are "going green." Here are some tips and tricks to moving and creating as little negative effect to the planet as possible.
Packing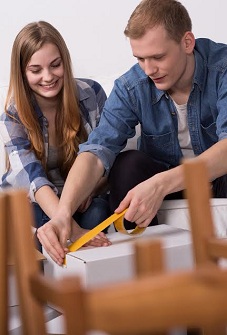 Let's start with packing up your items. Instead purchasing the old, standard cardboard box, use boxes made of recycled materials. You can also go for plastic bins or totes, especially ones made out of recycled plastics. By using several of these bins with the same size and shape, you can easily stack and store them. It's a particularly wise choice if you end up moving your belongings on a rainy day! Bins also provide extra protection while in storage. Fragile items can be wrapped in paper towels, plain tissue paper, or newspaper, all of which can be placed in a specific paper bin for recycling.
Moving and Transport
Next, there is transporting your items from one place or another. There is a growing number of self-moving or moving companies who use biodiesel trucks in their operations. These vehicles are among the best options for moving your furniture and belongings. Biodiesel is available at most self-service gas stations and travel stops, and is a high-rated, green fuel used in larger, diesel-powered vehicles.
Recycling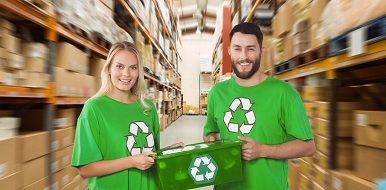 Disposal of used materials and packing containers can be handled in several ways. Some moving and storage companies will accept previously-used containers and cardboard boxes and share them with other movers to reuse. You can also call the city recycling department for instructions on discarding used materials in an environmentally safe manner. Some cities and larger towns have designated recycling bins at various locations that can suit your needs as well.
Storage


Finally, there is self-storage. If you require a green-friendly place to store belongings for extended periods of time, check the websites of the facilities in your area. Not all of them are concerned with the preservation of the planet. Seek out companies that offer recycled containers and boxes, and help dispose of materials in a responsible manner.
Centron Self Storage works to help support the earth and our environment. We have two convenient locations for your self-storage needs, and offer different sized units and 24/7 security, so you know your belongings will be safe. Please give us a call at 416-739-0000 (North York).