Prevent Cold Weather Damage to Your Stored Motorcycle
Cruising on your motorcycle during the summer months can be exhilarating. But when fall and winter eventually start to set in, it's a often good idea to keep your motorcycle in storage until the weather is less damaging to your ride, and less dangerous for you.
Putting your motorcycle in storage does not mean stowing it away and forgetting about it until you are ready to ride. Prepping your prized possession so it's in tip top shape while in storage is as important as  regular maintenance. To avoid damage to your stored motorcycle, follow these easy tips to protect it during colder temperatures: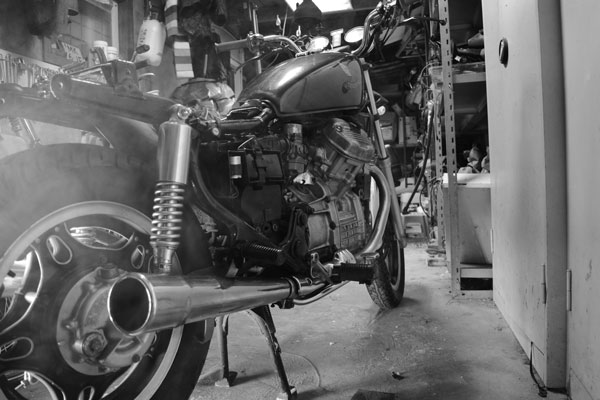 Fill the tank.
Topping up the gas tank prevents machine deterioration and a nasty layer of gunk forming on the carburetor. Adding fuel stabilizer is another preventative measure; run the engine to allow the fluid to cycle through the machine.
Check fluids.
Re-check the bike's brake, clutch, and coolant fluids before storing. Refill or replace them if necessary. Draining them entirely before storing is another option, which can prevent machine damage during storage.
Get the tires off the ground.
Creating the right setup so that your motorcycle's tires don't touch the ground is an ideal scenario to take the weight off while the bike stands for a few months.
Park in a cool, dark corner.
Direct sunlight can lead to leather peeling or fading paint. If your storage unit has a window, park your motorcycle in the area where sunlight won't hit it. Better yet — cover it.
Once you've read and followed these tips, you can trust your motorcycle will be ready to run come springtime. For secure storage units in North York, call Centron Storage at (647) 749-1397.We'll be happy to discuss motorcycle storage options with you.