8 Ways to Store Your Antiques Safely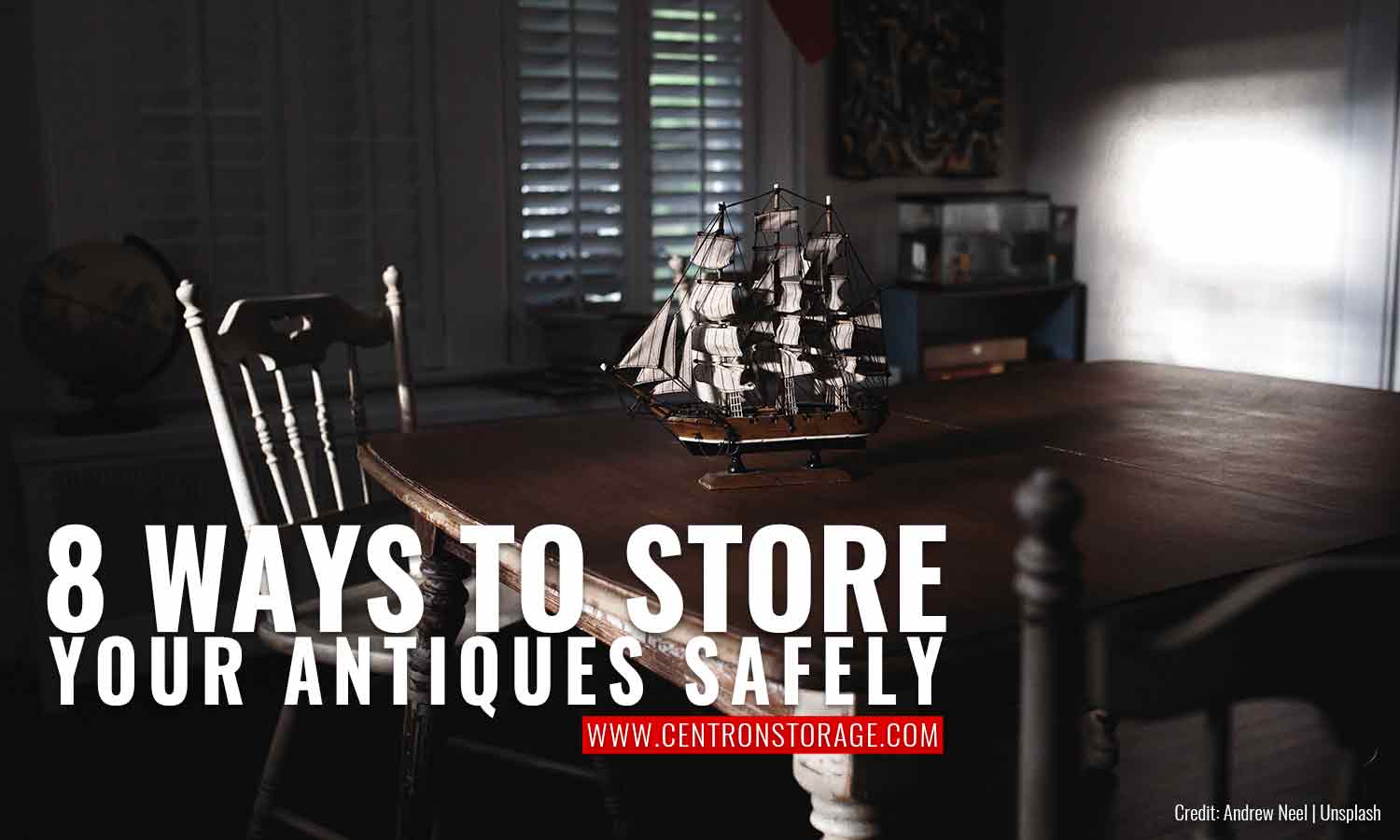 If you've got some family heirlooms that need keeping, make sure you store them properly so they remain safe and in good condition. Whether it's for sentimental reasons or you're hoping to sell them off one day, keeping your antiques pristine matters. Like your other possessions, there's a right way to store antiques. Check out these hacks to help you protect your antiques while they're in storage:
1. Clean first
Before you get around to storing anything, it's a good idea to clean everything first. A good cleaning can ensure your antiques enter storage in tip-top condition and stay that way while they wait. Start by wiping your furniture off to remove dirt and dust.
For some extra protection, treat your antiques' surfaces a few weeks before putting them in storage. For example, wood polish or wax on your wooden items can prevent drying and cracking, while oiling your metal frames can help prevent rust. Do your homework first to make sure you find the right product for the right material. One other benefit of cleaning is that it's a chance to inspect your antiques. Keep an eye out for things like woodworm or wood rot to ensure they go into storage in pristine condition.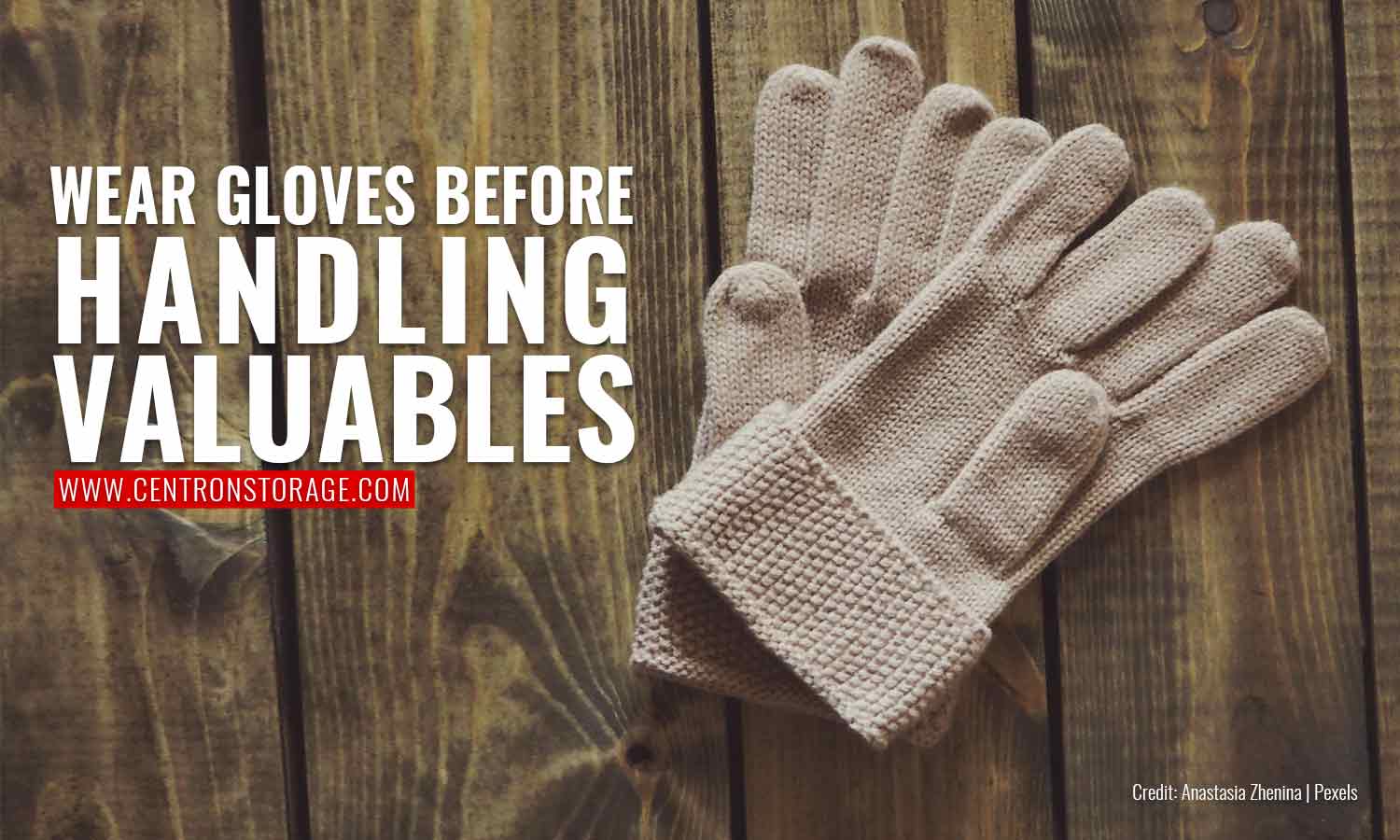 2. Refrain from excessive handling
If you've visited museums frequently, you may have noticed the curators wearing gloves before they handle any of the artifacts. Do something similar when handling your antiques to preserve their state. Your hands and skin contain oil and dirt that can cause damage to your belongings, especially when they go too long between cleanings.
To avoid harming your antiques, minimize contact with your hands to the necessities. Make sure you handle everything with kid gloves to reduce the risk of damage. Taking extra steps to take proper care of your antiques can prevent the lustre from fading and avoid causing any scratches. Do this for your most valuable items (e.g. family heirlooms, antique furniture, and silverware) to preserve them for years to come.
3. Avoid stacking
One good rule of thumb is to avoid stacking your items on top of each other. At first glance, it might sound like a great way to maximize your storage space and give you more room to store more items. However, excessive stacking puts extra strain on whatever's on the bottom of the pile, which can damage your antiques.
Instead, find smarter ways to keep your things to avoid damage while you're not looking. Store mirrors and paintings horizontally to keep them from toppling. Also, consider installing shelves.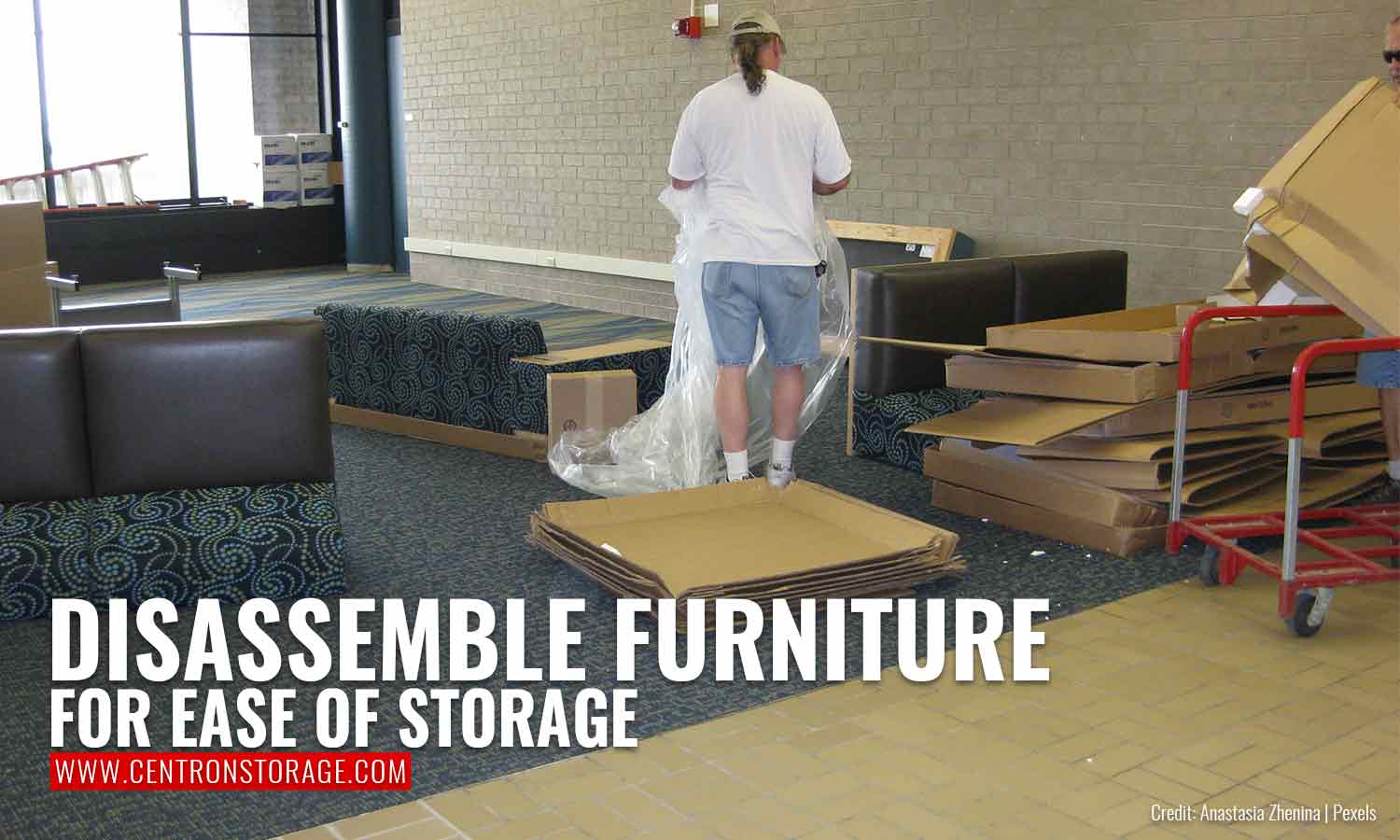 4. Disassemble when possible
For extra safety, check if your furniture can be disassembled prior to storage. This measure can be especially effective for weak or heavy pieces of furniture that need to be handled extra carefully. Larger furniture can be heavy and take up extra space, so disassembly can be a way to make storage and transportation more convenient. Some examples of furniture you can take a look at include table and chair legs, headboards, and shelves. Being older, antique furniture is often fragile. Disassembly can help take the strain off the joints and allow the wood to last longer.
After disassembly, remember to list and label the pieces and take careful note of which parts are from the same piece. With their help, it'll make reassembly easier when you need to put it back together.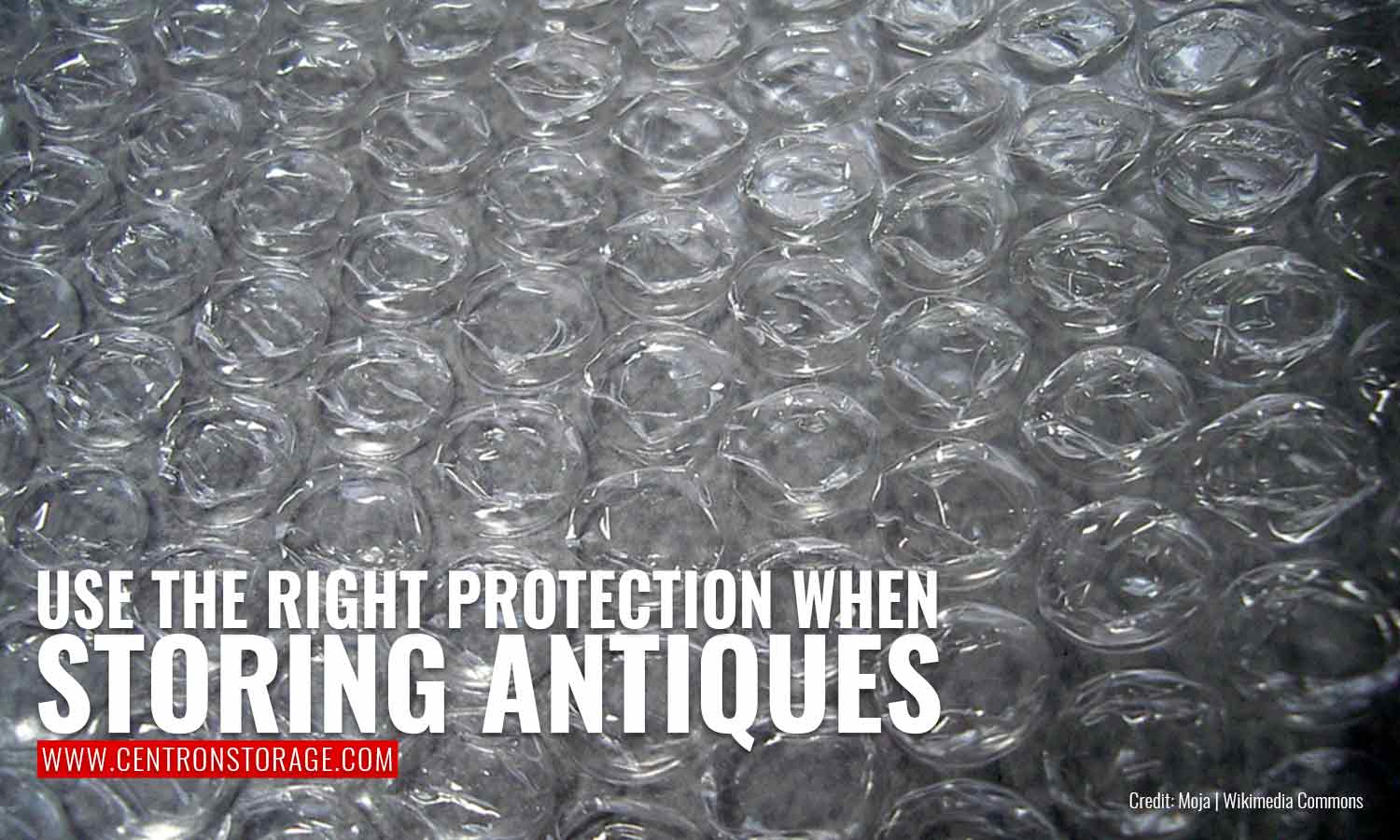 5. Be careful when wrapping
Part of moving antiques safely is providing some protective coverage against moisture and dust. However, take some precautions when looking for materials to wrap them in.
Bubble wrap may be a good choice to protect breakables like mirrors and lamps, or for blunt items like tables and chairs that might knock against other items. However, refrain from using bubble wrap for extended periods. Plastic wrappers can restrict airflow and suffocate wooden items, causing mould growth. Instead, use cloth covers or sheets. These covers can protect your antiques from dust and other airborne nasties while allowing the furniture to breathe.
6. Choose somewhere temperature-controlled
When it comes to storing antiques, a temperature- and humidity-controlled environment is a must. Low-humidity areas can damage wood, while high-humidity spaces can rust metal.
Strike a good balance and keep the humidity at around 50%. Keeping a consistent temperature is another key to successfully preserving your antiques. The ideal temperature is roughly 20°C, and no more than 22°. You can also take your temperature protection to the next level by draping your wooden furniture with a furniture pad or drop cloth to protect against warping or splitting.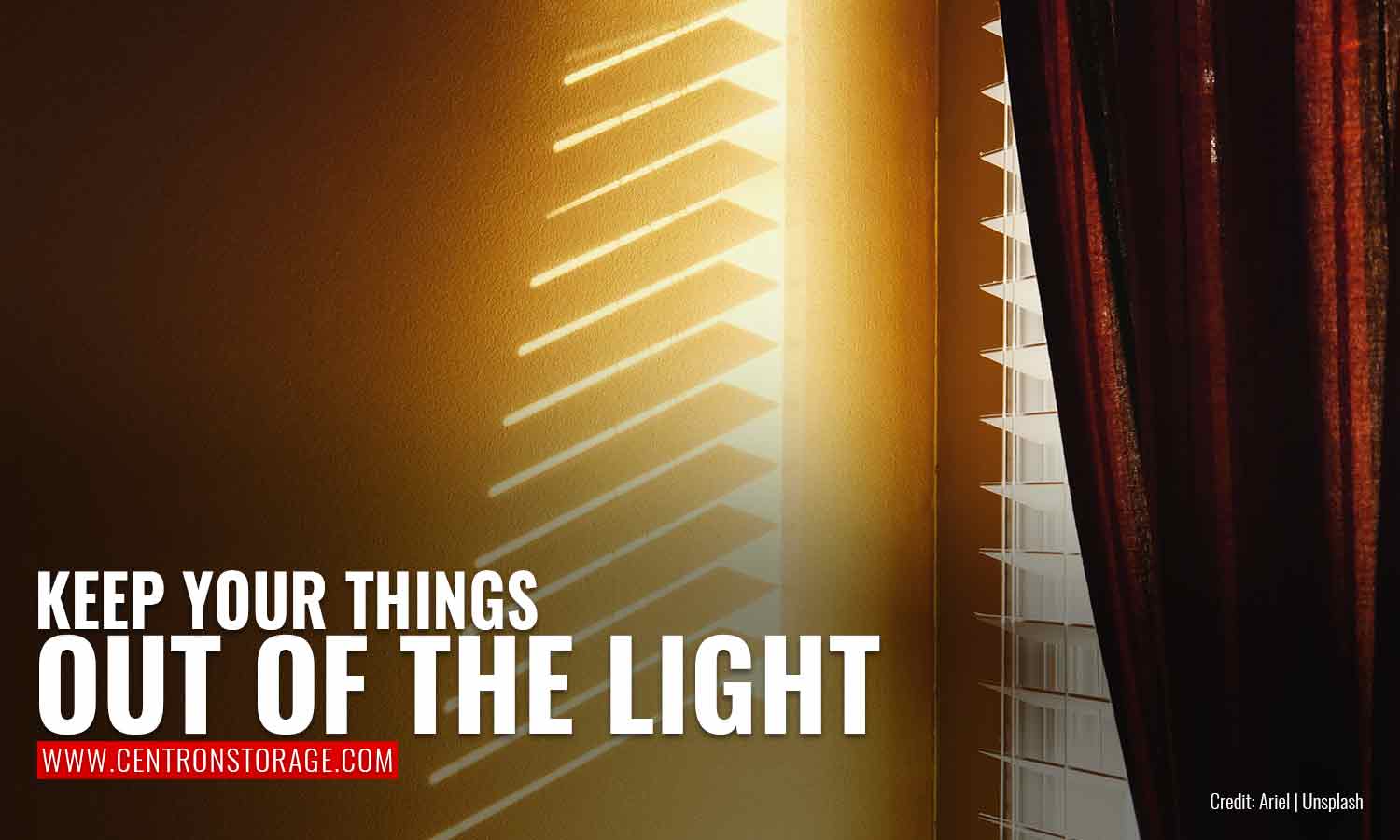 7. Avoid bright lights
Light and antiques really don't mix. Excessive amounts of light, both natural and artificial, can cause severe damage to your antiques. For example, too much light can fade colours, warp wood, and dry out fabrics.
For safety's sake, keep antiques out of direct light. If they're on display, keep the lighting dim to minimize glare. Put some UV-blocking film on the windows and UV filters on fluorescent lights to reduce some of the more harmful effects. If you have anything with leather, consider conditioning it with leather conditioner once or twice a year to keep it spry.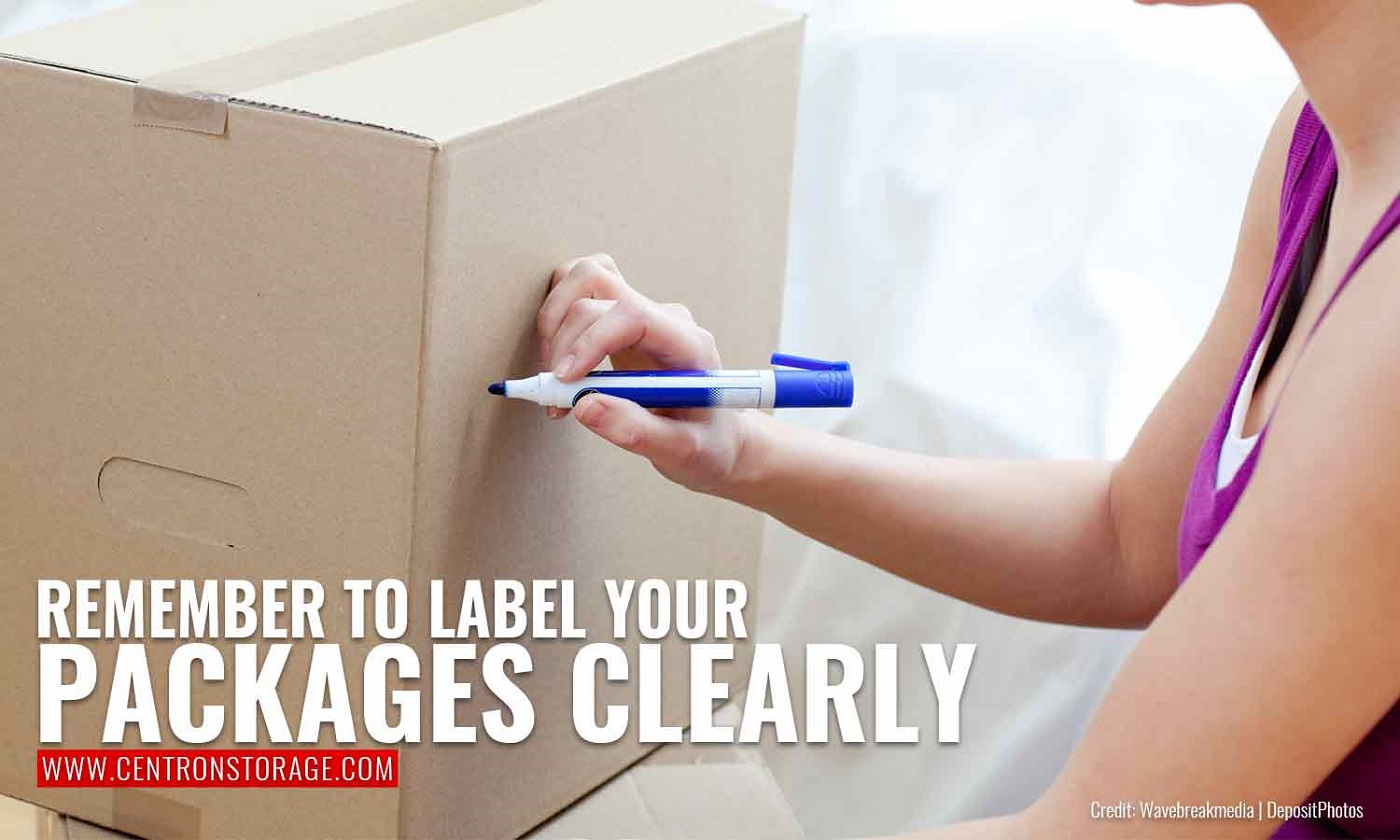 8. Pack smart
When keeping your items, it's essential you pack up everything properly. The right preparation is key to preserving your antiques. Keep in mind that different materials have different needs for storage. For example, wood furniture requires polishing to provide an extra layer of protection before wrapping in a furniture pad and securing it with tape.
Find the right-sized boxes for each of your items. After packing, make sure you make an inventory of all the things you've stored. It's an effective method for helping you keep track of your items, especially when you need to take something out.
Giving your antiques a little TLC before putting them away drastically improves their condition when you put them away. It's always important to take the best care of your things, especially when they have plenty of history behind them.
If you need a safe space for your antiques, consider self-storage. Self-storage is a great way to keep the things you don't need until you do, be it for seasonal items or file and document storage. However, self-storage has plenty of other uses, like giving you a safe space for all the antiques and collectibles you may have picked up over time.
When you need a safe place to store all your goods, pick Centron Self Storage. We offer clean, secure storage rental to stash all your goods. Call us now at (416) 739-000 or visit our contact page to reserve your storage unit.