7 Smart And Decorative Storage Tips For Small Bedrooms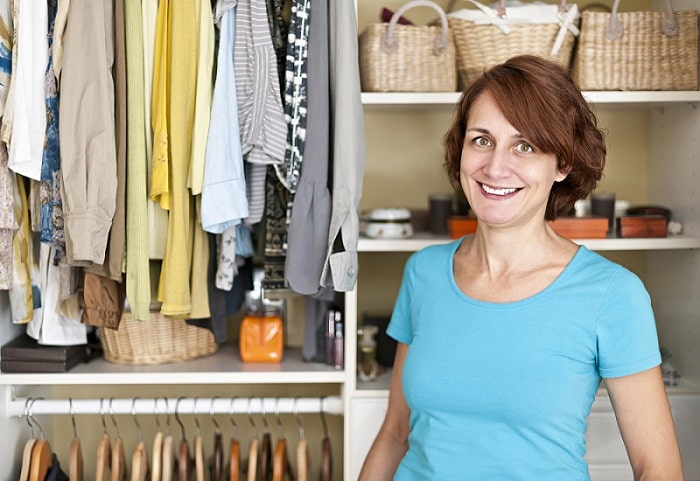 Unless you regularly hold garage sales, it is inevitable that you will accumulate stuff. Many times, our desire for options lead to more than we can handle. No matter the reason, storage is an issue most homeowners can bond over, and owners or renters of small apartments and bedrooms have the worst time finding a place for everything.
Here you will find storage tips for the bedroom that are practical and attractive.

1. The more shelves, the better.
The sky is the limit with shelving. Mount shelves on the walls, under windows, over beds and along closet walls to increase your storage space for things both big and small. Mount multiple shelves on one wall, one over the other, for a unique twist on bookshelves that also attracts the eye upward and away from the floor. Places to buy shelves include IKEA and Target, and my favorite items are the IKSA cube shelves. These can be placed anywhere in the room and may also double as a table.
2. Seriously, place your trust in IKEA.
Other than shelves, IKEA has a number of items to help the small room dwellers feel more comfortable. Wardrobes are nice but open wardrobes are the best and with IKEA's Stolmen, Open Wardrobes, adjustable poles help you find creative ways to keep clothes and shoes, while making space for boxes or other larger items.
3. When in doubt, hang it!
Door and wall hooks or hangers are a life and space saver. These are great places to place coats, towels, shoes, hats, purses and even keys. Keep in mind the back of the closet door, too!
Hanging mirrors will free up floor space while also giving off the appearance of a bigger room. For an added effect, place mirrors opposite from windows; reflecting light around the room brightens the space while also visually enlarging the room.
4. Utilize the space underneath the bed.
Drawers and storage baskets keep odds and ends in an organized manner, and can be placed out of sight underneath a bed.
5. Roll rather than fold clothes.
Have you ever noticed how department stores place the folded shirts on display but the extras underneath and rolled? Rolling the clothes frees up space.
6. Build drawers into the walls.
Some small bedrooms have odd corners along the walls that use up perfectly good space. If money is not an option, and you have the capabilities to tear walls down, build storage space into the walls. Not only do these draws save space, but they look classy and clean.
7. Call a professional.
If there are still items that you can't part with, and no place to keep them, call a storage company to lend a helping hand. There are plenty of garages and compartments for a number of needs. Centron Storage in North York is a great place to contact and offers rooms from 5×5 feet to 10×20 feet!