10 Effective Ways to Store Electronic Devices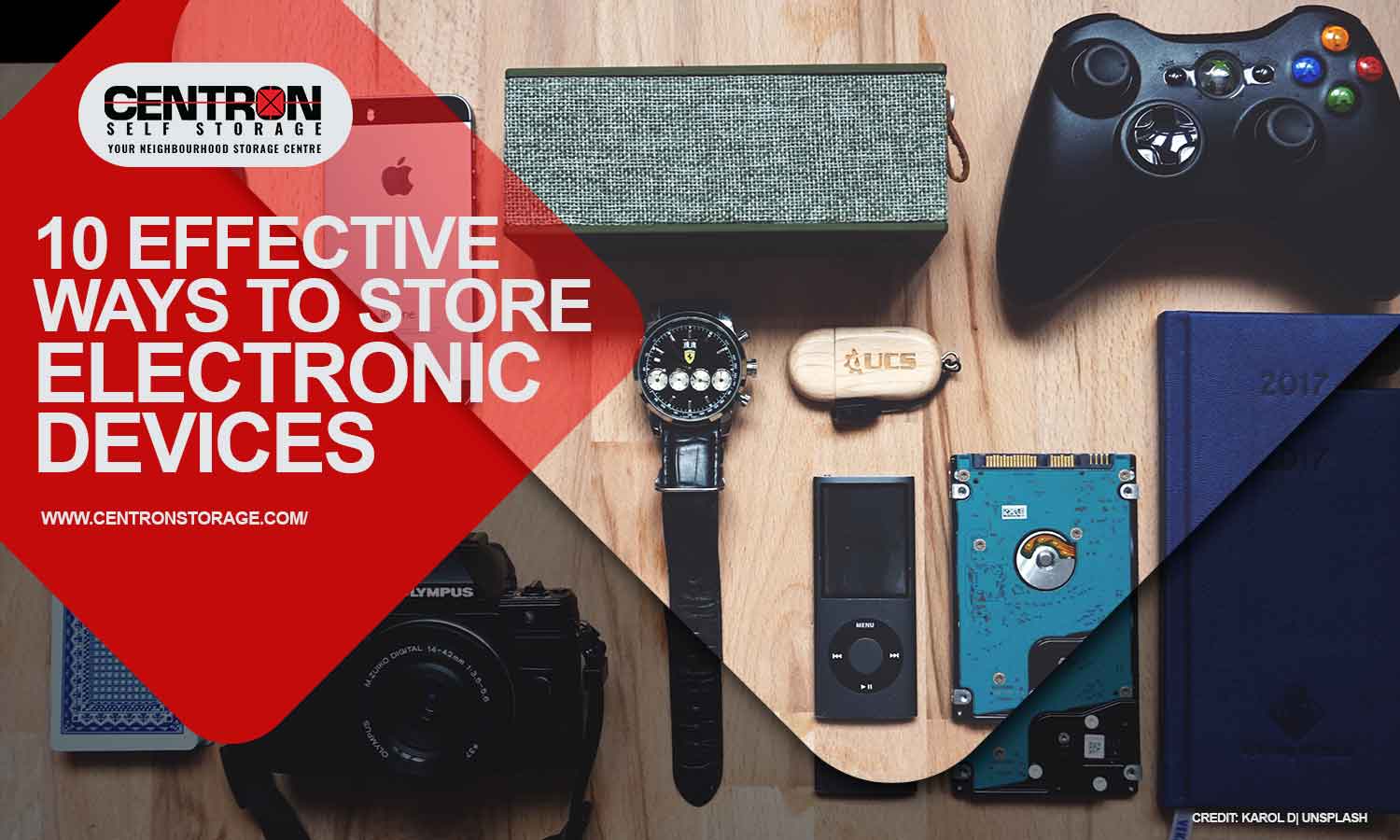 Storing your electronics, especially for the long term, isn't as simple as most people think. These devices contain delicate internal components that can erode and degrade when exposed to certain elements. This will eventually lead to them failing or, worse case scenario, broken beyond repair.
In addition, electronic devices are also prone to physical damage. Impact, water spills, and fire can easily render them unusable; so shoving devices in a box somewhere and calling it a day doesn't count as ample protection against those.
To keep your electronics in great condition while in storage, you must know the proper methods to store them.
What Elements Harm Internal Components of Electronics?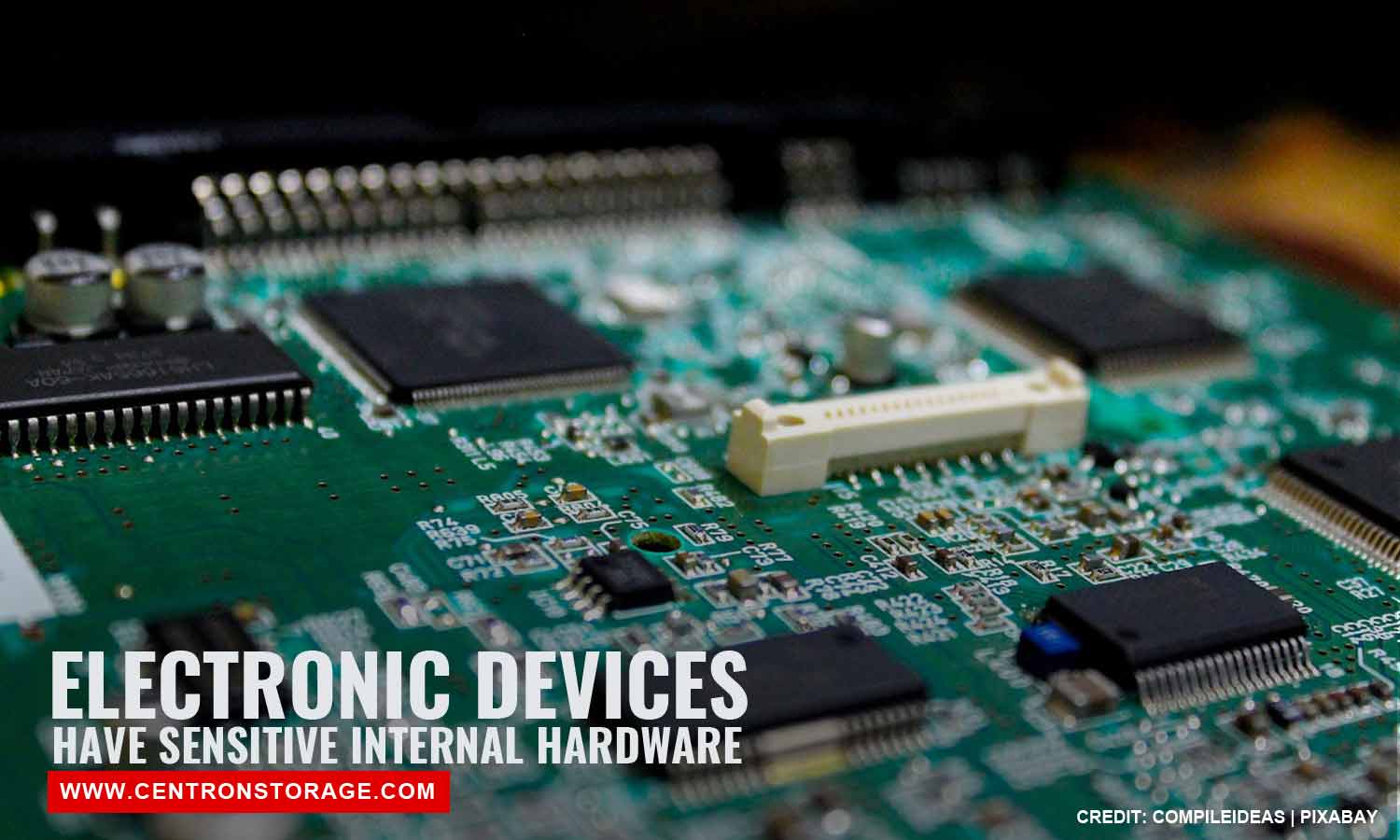 As with all things, electronic devices and gadgets have a finite shelf life since their internal components degrade over time. However, some outside contaminants and elements can speed up the process.
Here are some of the common elements that can adverse effects on electronics:
Humidity
The internal hardware found in electronic devices is made of delicate materials that don't do too well under environments with high humidity. When this occurs, the following situations can happen:
Excessive humidity can often lead to condensation. This creates a thin film over the surface of the components that could lead to short-circuiting once the device is used.
Corrosion, such as rust, can occur in areas with high levels of humidity. When this happens, parts inside electronics can lose conductivity or resistance factors which will eventually lead to all sorts of malfunctions.
Though uncommon, damp conditions can cause mould spores to latch on to internal components.
Dust
Dust particles can contain moisture, organic materials, minerals, or various other contaminants that can affect the reliability of internal components and shorten the lifespan of your electronic device. Dust accumulation can result in the following problems:
Dust build-up can cause conductivity issues between internal components
Excessive dust may cause arcing and carbon tracking in higher voltage electronics.
Dust accumulation can cause heat build up on some components faster the next time you turn them on.
Dust particles weaken contact in relays, switches, and connectors.
The build-up of contaminants can compromise cooling systems on larger electronics such as jamming fans or preventing heat dispersion from heatsinks.
High Temperatures
Heat is one of the worst enemies for electronics. Continuous exposure to high temperatures rapidly shortens the lifespan of internal hardware such as circuit boards, microchips, batteries, capacitors, and others.
How to Keep Electronics Safe During Storage?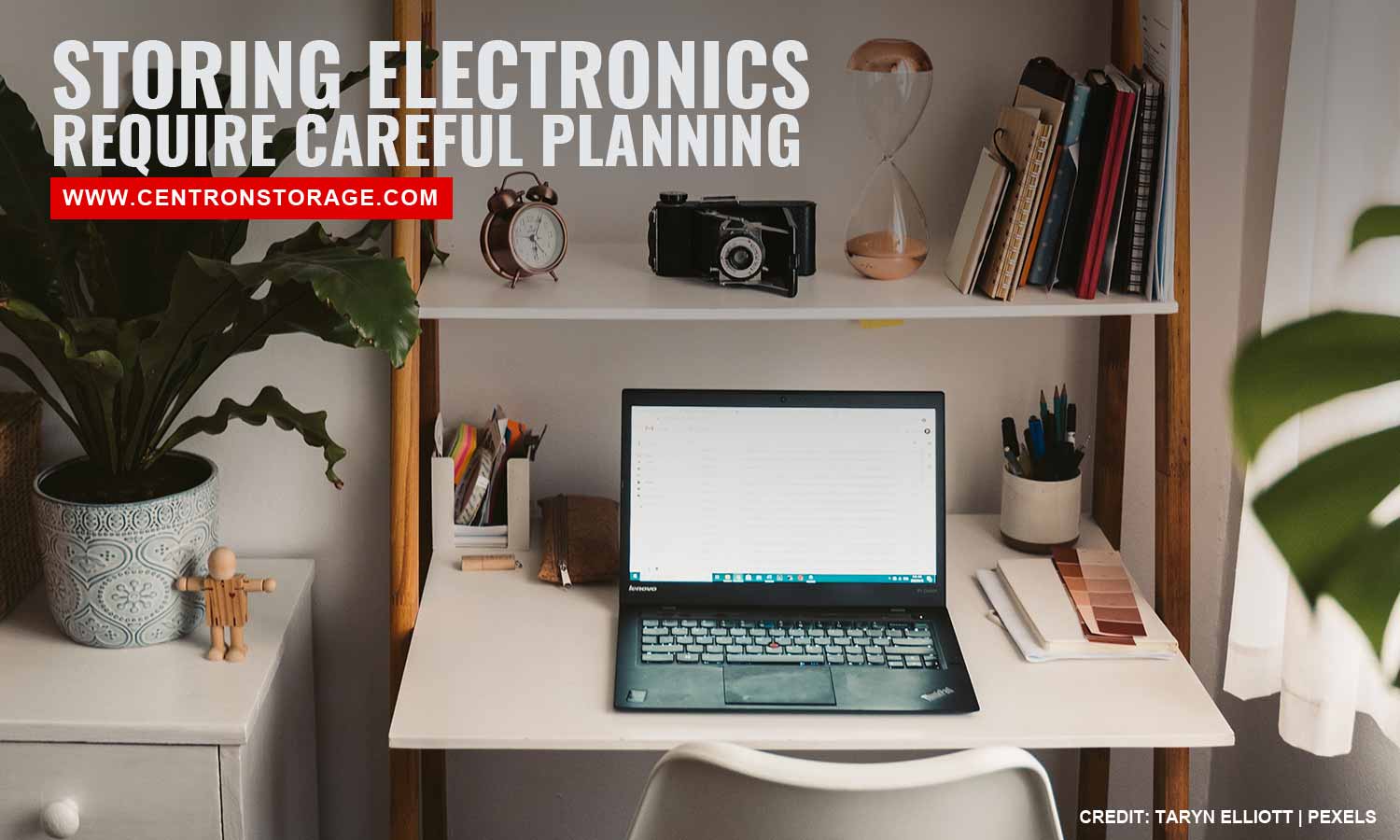 While electronics do not necessarily look like your most fragile belongings, storing them incorrectly could cause irreparable damage. They need special care and attention to survive storage for any length of time.
Preventing degradation of internal components and physical damage is key to keeping them functional and in good shape the next time you take them out of storage. Below are some effective tips in storing your electronics and gadgets.
1.Take Inventory and Organize
Before you start hauling your electronics and gadgets to one of those storage facilities, the first thing you need to do is sort them out. Separate each device based on the following categories:
Size
Length of storage
Type
Build quality
This will make it easier for packing and storing later on while preventing physical damage. For example, heavier devices such as TVs might crush or break smaller items like cellphones when placed in the same box.
Once you have fully sorted your devices, take an inventory to make it easier for you to track stored items later.
2.Remove all batteries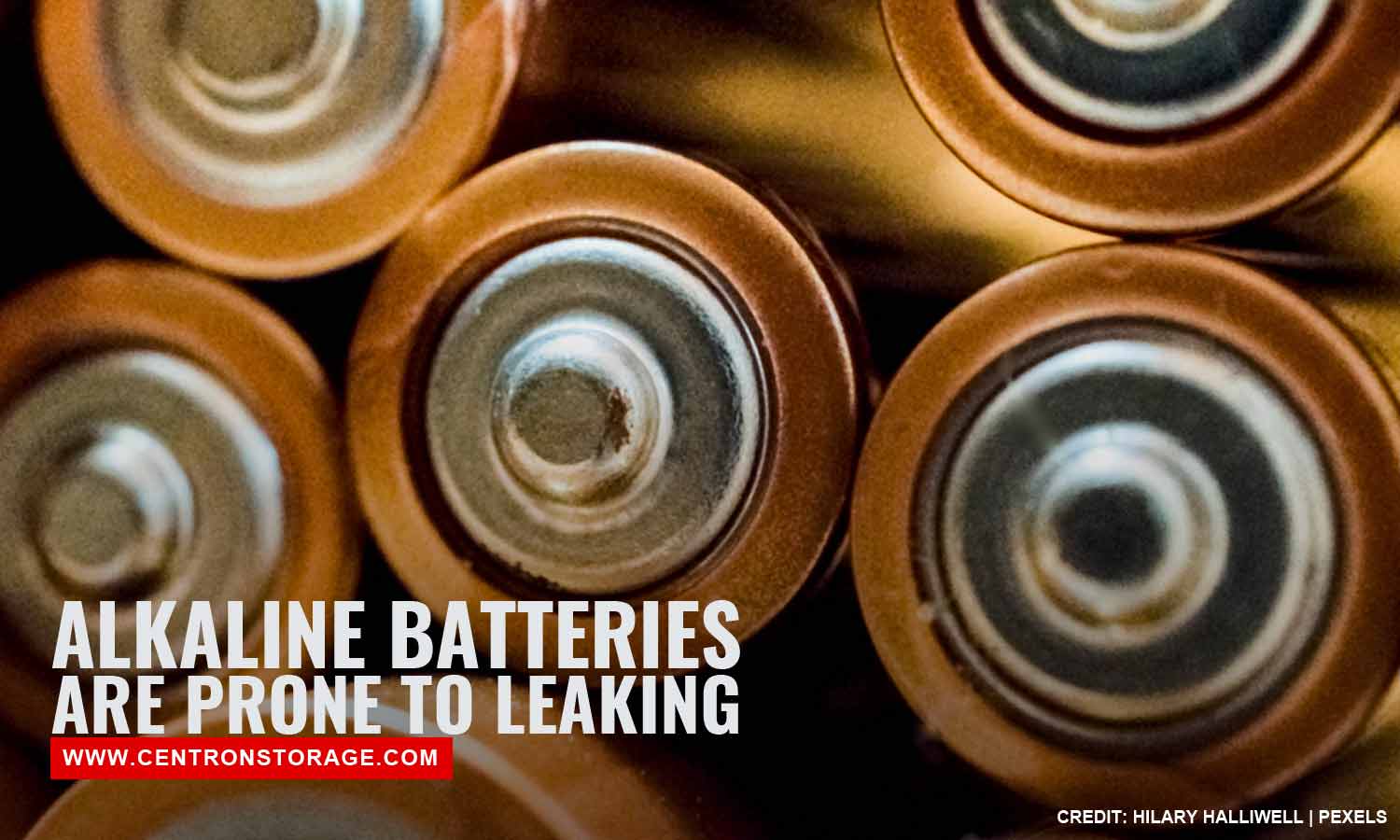 Some of your older electronic devices might still be using an alkaline battery as a source of power. The problem with this type of battery is that it doesn't do too well in storage and tends to leak out a corrosive substance called potassium hydroxide once it completely discharges or when the outer metal canister corrodes and rusts.
As a result of the leak, the surrounding circuitry will be seriously damaged. Furthermore, potassium hydroxide can eat it's way up a wire and damage a different area of the circuit board. Prevent this by removing alkaline batteries from your electronics.
On the other hand, lithium batteries that are more common among newer gadgets generally do not leak. They are more durable and safer for long term storage. However, there are important things to remember when storing them:
Keep lithium batteries charged at about 50% to 70% capacity before storage.
Storage areas for gadgets with lithium batteries should be located in a dry and cool environment away from any heat source.
3.Clean First Before Storage
As previously mentioned, dust and other contaminants are dangerous for your electronics, especially in storage. Before packing them, take time to clean dirt, dust, cobwebs, and other potential contaminants from all surfaces as well as vents and small passages.
Moreover, use compressed air to remove contaminants from internal hardware if possible.
4.Make Sure Your Data Is Secure
Electronics such as computers, smartphones, digital cameras, and portable storage devices may contain important data. Double-check the data and make backups. This is a preventive measure in case the storage drives fail or cease functioning, especially during long-term storage.
5.Remove All Plugged Accessories and Parts
A large number of electronic devices nowadays don't come packed in one single piece. Instead, they are separated into a variety of pieces out of the box that must be assembled to form one working unit:
The main unit
Essential accessories (such as power cords, input-output cables, controllers, or charging wires for gadgets)
Add-ons or attachments that are purchased separately but are designed to work with the system
Physical media such as Blu-ray discs and DVD discs
Before storing your device, make sure all these parts and pieces are separated from each other to avoid them from getting stuck to the main unit or get damaged while still connected to the device. Removing them will increase the breathing room for the main unit inside the container. This can be filled up with cushioning foam or bubble wrap for an added layer of protection.
6.Make Sure to Cover Monitors and Screens
Monitors and screens are prone to cracking and breaking when faced with impact damage. Moreover, they are also susceptible to scratches from direct contact with abrasive surfaces and damage from moisture and condensation.
To avoid this, screens and monitors must be covered with materials such as cotton cloth, canvas, or cardboard for protection. You can also use screen protectors made out of polyethylene terephthalate (PET), thermoplastic polyurethane (TPU), or laminated tempered glass, especially for gadgets such as smartphones, tablets and portable gaming consoles.
7.Use Bubble Wrap for Extra Protection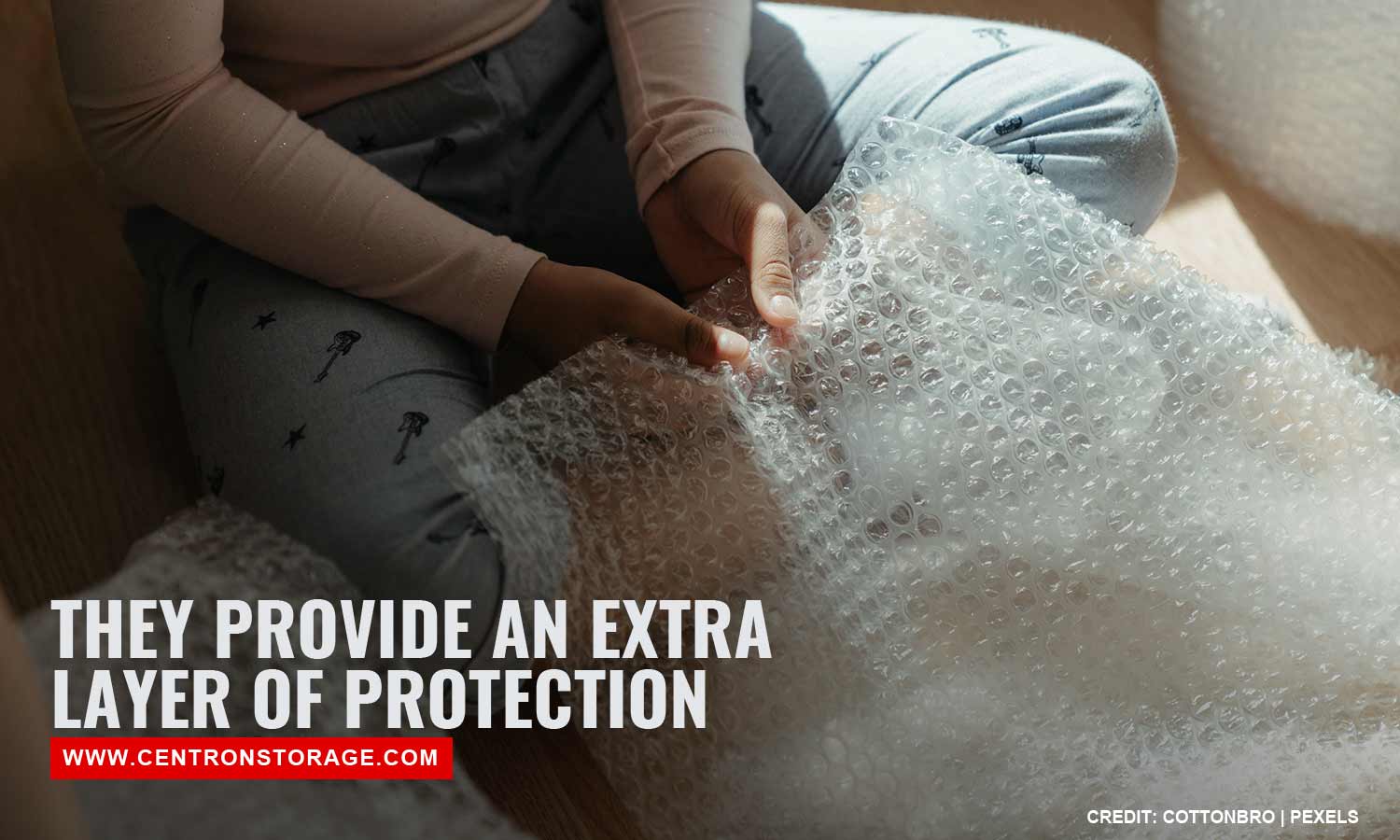 It's not completely necessary, bubble wrap can add an extra layer of protection for your electronics. Aside from providing additional cushioning, anti-static bubble wraps can help guard against static shocks, ensuring that delicate electrical components are well protected.
8.Cover Those Gaps and Vents
Gaps and cooling vents can allow dust and pests to access your electronics' internal components and cause damage. A simple solution is to seal those points of entry with cloth tape, archival tape, and tapes that don't leave any residue once peeled off.
9.Use the Original Packaging
For TVs, speakers, laptops, or other medium and large electronic devices, the original packaging is almost always better to use for long-term storage. The original box has built-in internal supports that were specifically designed to secure and protect a particular device from impact damage, transport, and long-term warehouse storage.
If you still have the original packaging, pack your electronics there exactly as they were when you first got them. However, if you are missing the original packaging, make sure to choose good-quality boxes or containers with the right fit.
10.Store Your Electronics in a Cool and Dry Place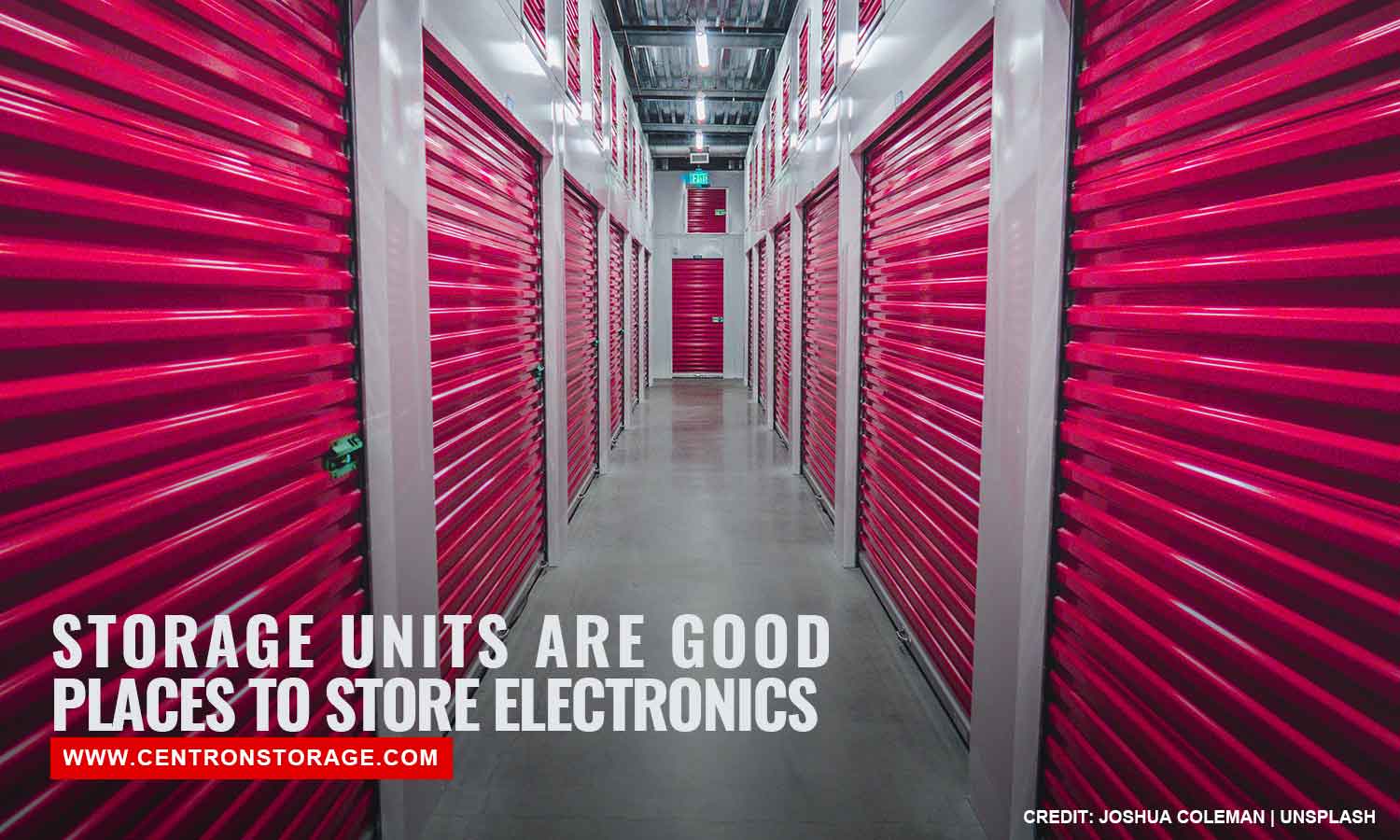 Areas prone to heat and high relative humidity can cause potential harm to your electronics as previously mentioned. When looking for storage places for your electronics, you should consider an area with the right temperature balance, preferably a cool and dry place.
Storage companies have you covered in this department. They offer a variety of storage units that can provide a safe place to keep your electronics in the long term.
Electronics are sensitive items, so they require special care when it comes to storage. By following the tips above, you'll be able to keep your devices safe from harmful elements and ensure they are in perfect working order by the time you take them out of storage.
If you're looking for an excellent storage solution for your electronics in the North York area, contact Centron Self Storage at (647) 749-1396. We offer great deals and will be happy to provide you with the best service possible.