10 Essential Moving Supplies Must Haves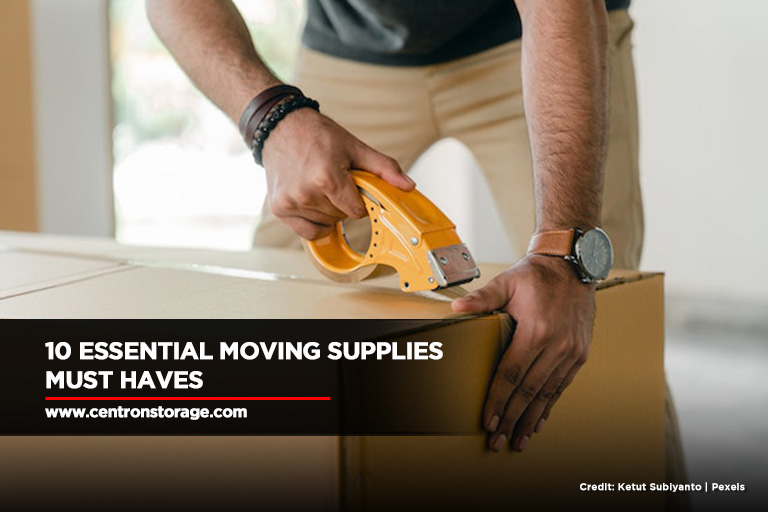 No matter how far you're going or why you're doing it, moving is a physically and mentally exhausting task. Transporting your items is the easy part; the bulk of your time will be spent on packing. Simplify the process by planning and making sure you have the things you need when moving into a new apartment or house.
Here is a rundown of all the best packing supplies for moving and other things to make your packing experience less of a hassle.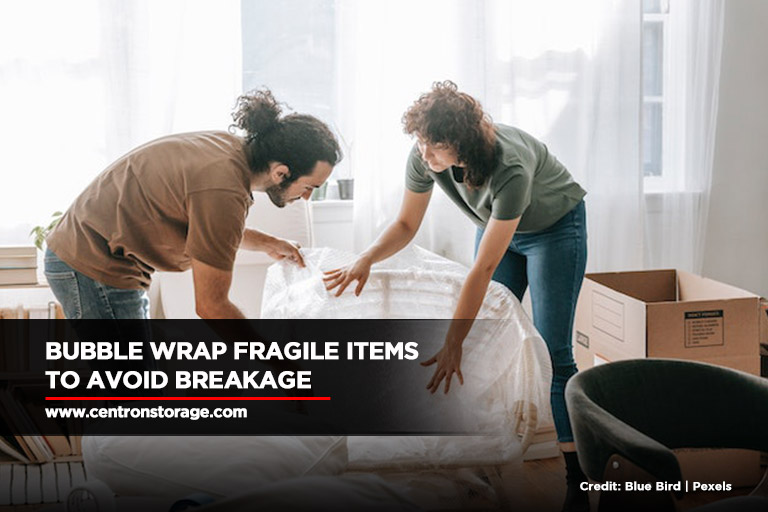 Bubble wrap is a must-have if you want to protect fragile items. For the best protection, always wrap goods with the bubble side facing inside. Bubble wrap works well for delicate breakables like a collection of teapots or snow globes, and other smaller items like statuettes and miniatures. Glasses and plates can be wrapped in bubble wrap with small bubbles to prevent breakage. When transporting larger, heavier objects like sculptures, vases, and appliances, use larger bubbles.
One of the most important moving supplies you'll need when packing is boxes. Take note that boxes are not created equal; they come in different sizes, strengths, and sturdiness. Avoid overstuffing your boxes. This will make it difficult to transport and can even damage items. 
To get around this problem, buy moving boxes in several sizes, including small for fragile and heavier items, medium for medium-sized items, large for light to medium-weight items, and extra-large for bulky items. Unfortunately, figuring out how many boxes you'll need doesn't have a universal formula. You can only estimate, so keeping an inventory will come in handy.
To seal boxes and make sure they stay that way until they reach their destination, standard packing tape is required. Although you might be tempted to purchase the cheapest packing tape you can find, we suggest spending a little more on a higher-quality variety. Cheap tape typically has poor sticking strength and is often too thin to last for a longer period of time. You should also buy packing tape in large rolls to reduce costs. If you want to speed up the taping process, you may also need a tape gun.
Stretch wrap can be used for a variety of moving-related purposes. It is recommended to close the drawers on furniture pieces like nightstands and dressers. If you're going to stretch-wrap the entire dresser, you can leave your items inside unless it's going to be too heavy. You can also use it to protect wood furniture from surface damage like dents and scratches.
Every well-planned move needs a ton of labelling. Keep a few permanent markers on hand so you can quickly label your boxes. Use waterproof marker pens to prevent smudging and rain damage. Label your boxes as you pack. Create a labelling system, whether it's based on the type of item, use, colours, or room designation. This way, you can tell what's inside each box for easier unpacking. Label the top, bottom, and two sides of each box, making sure that at least one side can be read.
For wrapping and packing dishes, glasses, and other fragile or smaller objects, use packing paper. Packing paper is simply ink-free white or brown newsprint that preserves your items. When packing boxes, use it as filler to prevent objects from shifting. Newspaper is a good substitute, but packing paper is clean so you may unload without washing the dishes. Compared to bubble wrap, packing paper is less expensive and takes up less room. It may be used to wrap and cushion practically any item you plan to move extremely effectively.
Put screws, bolts, and other tools in little plastic bags, and label them as you dismantle furniture so you'll know where they belong. For this, snack-sized packs work well. You can also use bigger bags for cords and cables. Keep all of these bags in one accessible location so that when it's time to reassemble, you can easily locate the hardware you need. 
Furniture Pads and Moving Blankets
Use furniture pads and moving blankets to protect your furniture and big pieces from scratches. You can buy or rent these from your moving company, or you can also use your own blankets as an alternative.
Bungee cords and ropes are used to fasten items after loading the moving truck with your boxes and furniture. If left unfastened, your items can move around the truck during the drive, causing damage. If bungee cords are not available, cargo straps or ropes can be used as substitutes for the task.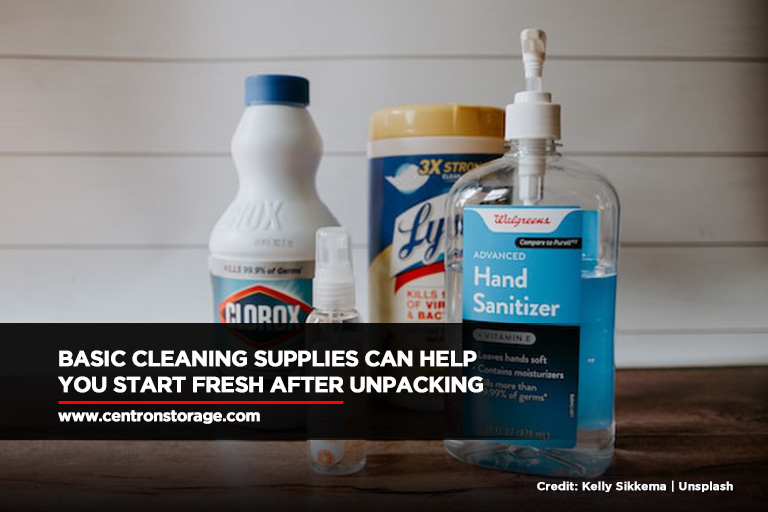 When you've reached your destination, you'll be glad you kept some essential cleaning products so you can start fresh in your new house. For easier access, keep them with you rather than placing them in the moving truck. Paper towels, gloves, window and bathroom cleaners, a mop and bucket, a broom and dustpan, and a portable vacuum cleaner are all items best to keep on hand.
Take notes and use this list as a guide for your moving essentials. It's never too early to begin gathering all of the necessary materials and supplies. 
If you're asking yourself, "Is there a storage facility near me?" and "Where do I buy cheap moving supplies?" — we might just have the perfect place for you! Centron Storage offers cheap moving supplies and safe and clean storage units in North York. Call (647) 557-7378 now!