Why Self-Storage Makes Moving in North York Simple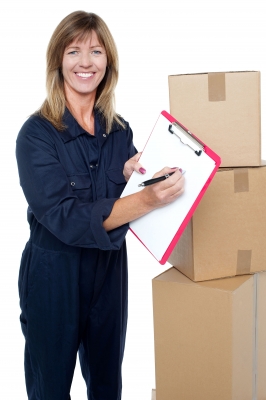 No matter how good (or bad) the housing market is, one thing will never change. That is the hassle of dealing with an abundance of boxes, moving companies, and maybe even garage sales. Whether downsizing or upgrading, you're in a constant state of vacation. That is, everything you own is constantly moving from box to shelf, shelf to box.
Even in the simplest of moves, like from a house to a condo, an annoyance will occur. First you have to get rid of all your excess clutter. Obviously a condo can't fit as much as your old house! This can be done through a garage sale, donations, or gifting to friends. Sounds simple enough, right?
Once you've gotten rid of all your excess items (some of which need to go, and some of which had to go due to lack of space) it's now time to pack up what you want to take with you. Get the boxes and call a moving company! It's time to move everything over to your new home. Unfortunately, it all has to be dropped off right away and your new condo is left bright, shiny and full of boxes. Now you have to work as fast as you can to put everything away and get rid of the boxes. A few stops to the garbage dump will probably be necessary when you realize you still have way too many things.
Now a more typical scenario: you've sold your house, but the condo isn't going to be ready for another week. While you're staying at a hotel, your boxes full of trophies, clothes and everything you love have no home. Secure self-storage in North York now seems like a pretty good idea!
Benefits of renting North York self-storage units are endless. Firstly, you will be able to move on your own terms. You don't have to stress over a rushed move. Feel free to put your goods away in a secure self-storage unit, which is also climate controlled, and move at your own pace. Centron's storage solutions are available in two central North York locations; 4500 Chesswood Dr. and 6 Dawes Rd., making your moving experience convenient.
When you purchase storage space in North York, forget worrying about calling the movers over and over again. You will control your own destiny; you won't need to deal with the middle-man.
Having a North York storage locker will improve your moving experience beyond just the moving stage, though. You will be able to keep your house organized, have a secondary closet, and even a garage space if your new living arrangements don't offer you a garage or storage space.
Centron Self Storage has a nifty space calculator which you can use to determine how big of a room you will need. Use it to your advantage!
Looking for some adventure? Find out how the three little pigs moved to North York with Centron Storage assistance!