When Life Gives You Lemons, Store Them… Then Sit Back and Relax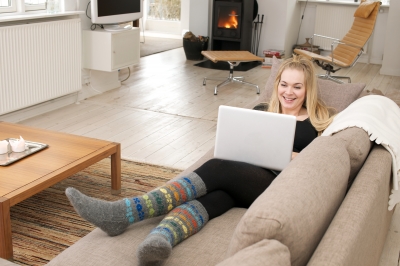 Imagine walking down the stairs one morning and seeing a clean house. Imagine your living room is already tidy for tonight's guests. Imagine you were the talk of the neighbourhood for how nice your house looks. Imagine relaxing by the fireplace instead of moving things around all day. Wouldn't that be something special?
Storing your belongings in a safe, reliable and friendly facility is vital to making your home situation better. Life's biggest challenge is not giving us enough time. What Centron Storage does is tackle this issue head on. By permanently cleaning your home and having easy, reliable access for your extra belongings when you need them, you are on the right step towards a less stressful life. When you don't have to constantly clean the various rooms in your house and garage, you will have extra time to do other things such as: going to the gym, learning a new language, taking up a new hobby, spending time with your family, and relaxing.
In order to address the problem of a messy home and begin your extra-relaxing life, you can count on Centron Self Storage. The facilities provided to you are extremely secure in order to protect your belongings. You have readily available access to either of our two locations which are conveniently located in popular districts. You will also be able to count on our friendly staff for any assistance you may need. If you need supplies or tips they will be happy to assist you.
Don't delay your storage- relaxation awaits! If you act fast you will be able to secure our fantastic winter specials.