What You Need To Know About Student Storage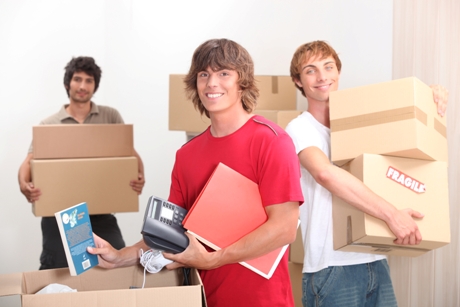 The life of a college student is full of new experiences. Living on your own you will have many more responsibilities. Living on campus can be a very exciting time but one thing a student will be short of is space. Let's face it, as much fun as living in a dorm room, it is a small space and you will never be able to store all of your belongings. Student storage is the solution to allow a student access to all of their belongings while attending college or university. Here are some of the valuable things that you need to know about student storage.
One of the best reasons to use student storage is that it will provide you with a place to safely store all of your outdoor activity equipment. Extracurricular clubs and groups are an important part of a well rounded campus life. Many of these groups are built around outdoor activities or sports and each of these brings with it a need for equipment. A self storage unit will give students a place to store bikes, balls, snow shoes, downhill ski equipment or anything else you can imagine. Not only does self storage alleviate the space problem all students face, but also you have peace of mind that your stored items are safe and sound.
Another problem solved by student self storage is what to do with valuable items when a student goes home for vacation. No student is at school 52 weeks of the year. There are vacations, and of course summer break. Self storage gives a convenient place for students to safely store their belongings when they are away. The benefit is that even things left in your dorm room are susceptible to theft. You really don't know who is going to have access to your room. This is particularly true if you share accommodations with others who will have guests during holidays. Self storage will keep belonging safe and sound.
Money is a constant concern for college students and self storage can be a fiscally responsibility option to use to manage your belongings. Self storage is a reasonably priced option for students to store their items. It could be something as small as a box of items or as big as a vehicle of some sort. Storage is the most reasonably priced option available to students. It is certainly much more cost effective and efficient than shipping items back and forth between school and home. Making a storage unit your home for your goods is the best investment for a student's valuable cash budget.
Student storage options are clearly one of the things that all students should consider as they begin their lives at college. It is an inexpensive and safe option for storing all of their possessions of any kind. For those attending college in the North York area a great student storage option is Centron Self Storage. We provide clean, safe and reasonably priced units which are designed to fit all student's needs. Talk to us at Centron Storage today to see how we can help you; call (647) 749-1394.