Use Storage as Inventory Warehouse Facility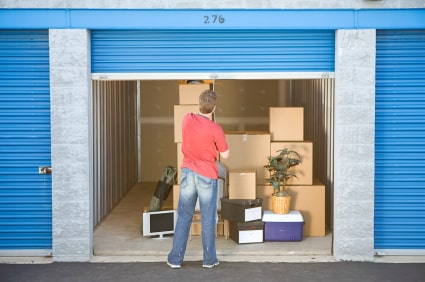 Your small business may not have the backroom storage capabilities to double as an inventory warehouse facility to store items temporarily or long-term. Did you know some of Centron Self-Storage customers in North York use our facilities to store retail items, restaurant appliances,  accessories,  and other items temporarily until they are needed? If you have looked on our storage calculator page, you may find Centron's facilities can store large kitchen and home appliances, electronics, furniture, and sporting equipment, among other items.
Here are some examples of small businesses like yours that can benefit from our North York facility for your warehouse needs:
Restaurants- Maybe you own a small boutique restaurant or part of a large chain of eateries, despite your size you may lack storage for larger items that are needed on a seasonal or special occasion basis.  For example, does your facility  have large tables and chairs used for special events like weddings, birthday parties, special events, charity functions, or anniversary parties? If your establishment lacks backroom space to properly and neatly hold these items, bubble wrap and pack accordingly for your trip to the storage. The best part of storing these items temporarily is you can take out what you need and put them back when you're done. Create space in your restaurant and get your items back to storage.
Retail Store– Do you own a local boutique or privately owned store but no stockroom? Don't fret, if you have an abundance of items that are not immediately going on the racks or items that are no longer being sold, pack up your boxes and send them to Centron's secure and safe facility. Choose a location close to your store as Centron has two storage facilities located in North York.
Sporting Goods Store– Bicycling, rollerblading, skate boarding, and even surfing are in again! If you do not have an inventory warehouse facility to store excess sporting items until you need to restock the racks, we have beautiful secure storage lockers calling your name.
What to do Next
The next thing to do is to determine how much storage space you need depending on your items and call Centron Storage today to figure out ho w best to treat your storage locker as an inventory warehouse facility temporarily or long-term.