Tips For Decluttering Your Small Apartment: What To Do With All Your Stuff?
For many of us, a small apartment is a way to afford a bit of freedom, and have a place of our own. Small apartments also mean tight quarters and a lack of storage. With a small apartment, it isn't easy to stay organized and finding room for your cherished possessions can be challenging. Once you've cleared the clutter, what do you do if you don't have room for the items that you do need to keep? Here are some tips and tricks for tidying your small space and making the most of your storage space options.
How to Declutter:
Start Small – Experts advise to work room by room and think about starting slow, so you don't get overwhelmed. Even cleaning one drawer or closet at a time can make a big difference over the long run.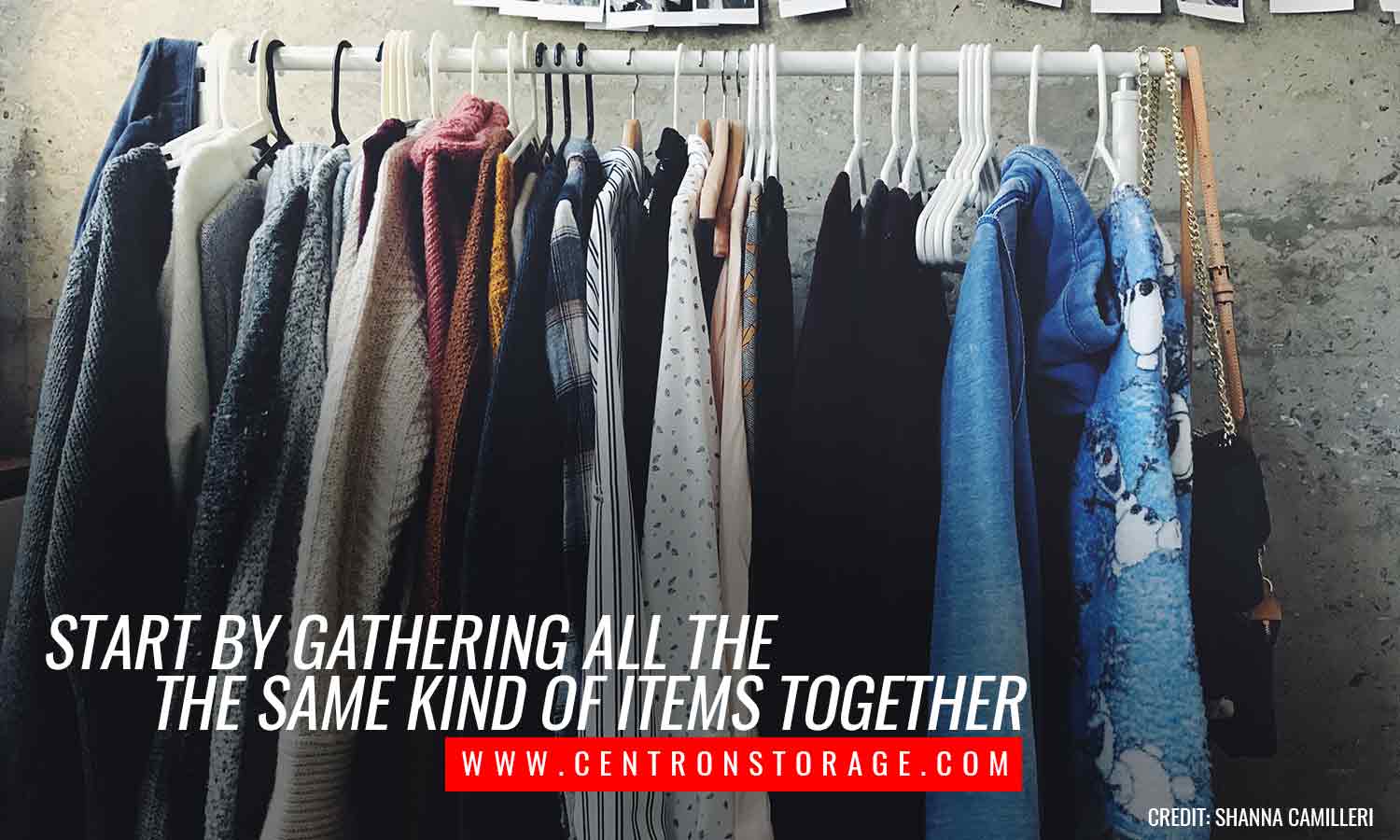 Make a Pile – Collect all of the same items into one spot, (clothes, books, shoes, etc.). It helps us to recognize the number of things we own to see them in one place. Sort through them all.
Get rid of anything broken, damaged or expired and take note of any duplicates.
Separate everything into piles: items to keep, things to donate or sell, and stuff to recycle or throw away.
Take another look at what you are keeping, and what space you have available. Ask yourself if you need to hold onto those items, or if you are keeping them for sentimental reasons.
Organize – Find a place for everything to go, then decide on how you will store everything. If everything has a place, it makes tidying up quick and easy.
Use small boxes to organize drawers and shelves and to group similar items. This makes it easier to see with one look what needs to be replaced or refilled.
Store items so they are easy to see. This makes it more likely that you can find things when you need them.
Fold clothes so they sit up horizontally in drawers. This makes them easier to access, and you can see your wardrobe options. Organize by colour and type of clothing.
The host of the popular Netflix show, Tidying Up With Marie Kondo teaches people how to mindfully declutter their homes and lives through a process called the Marie Kondo Method. Ms. Kondo's method asks participants to consider if items "spark joy" for them when deciding to keep or to let them go. The show is a cultural phenomenon and has led thousands of Canadians to embrace decluttering. Stuffed garages and attics go from stuffed chaos to organized havens, and homeowners reclaim their beloved long lost possessions.
Ways to Work With a Small Space
While some people may be inspired by minimalist decor, others feel more energized having objects and items around them that remind them of loved ones and past experiences. Whatever your style, having a system to organize your things can make a small space feel like a welcoming home instead of cluttered chaos. Here are some tips to help store your goods:
Use Storage Containers – Once you've decided where everything should go, storage containers can help you keep things organized and accessible. Small boxes nestled inside of drawers can neatly hold small items and make them easier to find and put away again after using.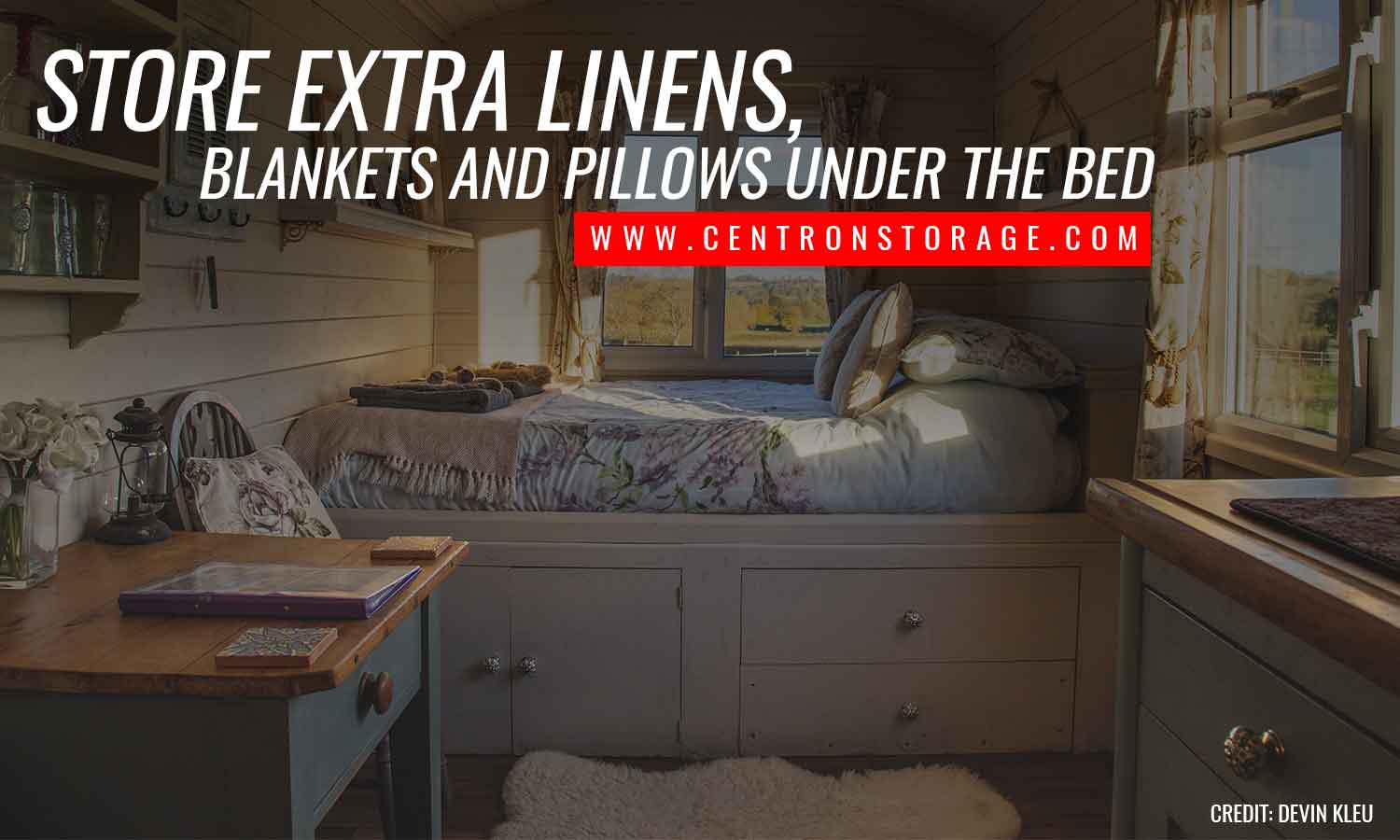 Use Furniture as Storage – You can find extra storage in some unexpected places by getting your furniture to do double duty as storage devices. Some practical locations include:

Under the Bed – your bed is one of the largest furniture items in your small home, so don't forget to take advantage of the hidden storage space. An ottoman bed that flips up to reveal hidden storage or a platform bed with storage boxes underneath are great ways to make the most of this space.
Over/Beside the Bed – a shelf over your bed can act as a night table and also as beautiful decor. A headboard with storage space can be a place for books, photos and your other knick-knacks.
Use an Ottoman – ottoman stools, seats, and benches have the advantage of being mobile seating devices for guests, a great place to rest your feet, and as convenient storage for things like blankets, pillows, and magazines.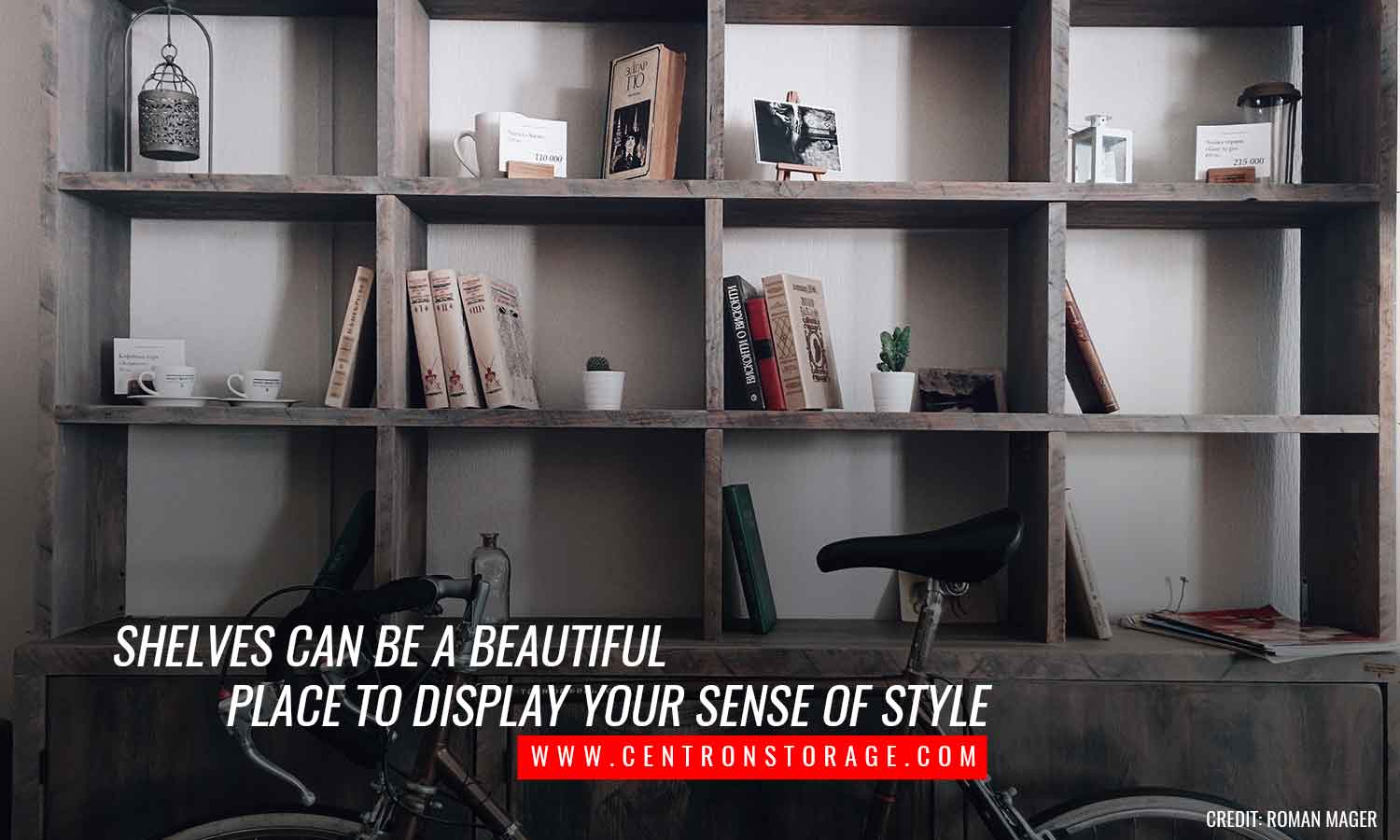 Shelves – Shelving units (bookshelves, buffets, hutches) can provide excellent storage opportunities that can be made part of your personal decor.
Think Up – Take advantage of wall space by using tall shelves that run from floor to ceiling. Remember to arrange things on the shelves according to how often they are used. A shelf or mantle above a door can also be a great way to store seasonal items or things you would like to display.
Storage cubbies – Storage cubbies are a flexible and affordable way to keep your possessions organized and give everything you own a home. They can be stacked on shelves, configured to fit your space, and make your small area look super organized.
Hanging Storage – Hanging storage systems let you take advantage of small spaces such as bathrooms and kitchens by using the backs of doors for hanging shoes, clothing items, or kitchen utensils.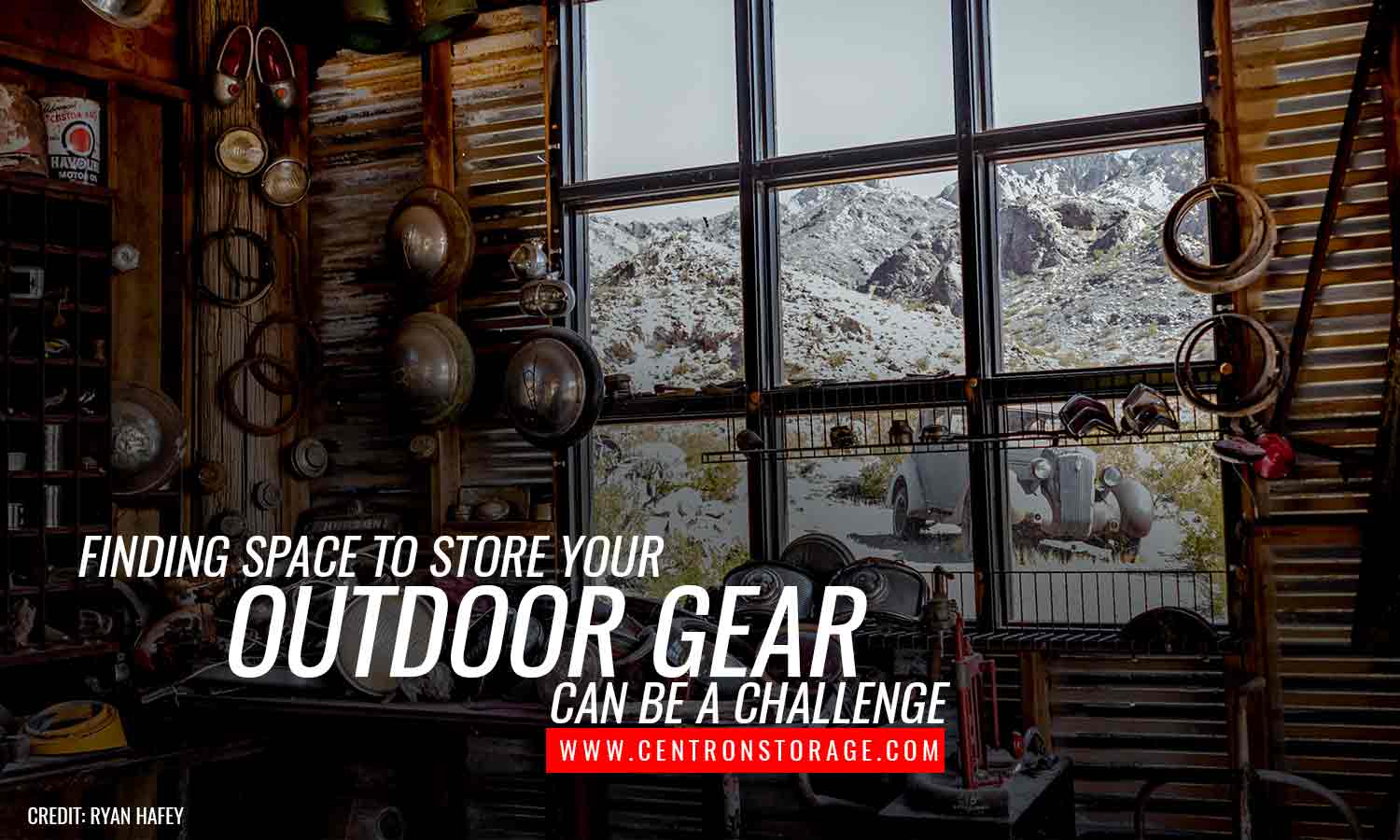 What about the Hard-to-Store Items?
It can be challenging finding room for camping, cycling, or other outdoorsy gear when you live in a small apartment that does not have the attic or garage space of a house. What to do with your tent, cooler, camping gear, kayak, and other sports equipment? Here are a few ideas:
Make it Part of Your Decor – floor to ceiling bike racks offer storage off the floor and against a wall, making your two-wheeler look like a work of art on display. A simply designed mounted piece of wood can hold a bike up to 40lbs and blend seamlessly in with your stylish decor. A small kayak could be integrated into your decor as a wall-mounted feature.
Keep it at Mom and Dad's – If you have relatives with extra space, you might be able to store your gear with them. It will provide you with an excuse to visit your family regularly and will keep your equipment safe as houses.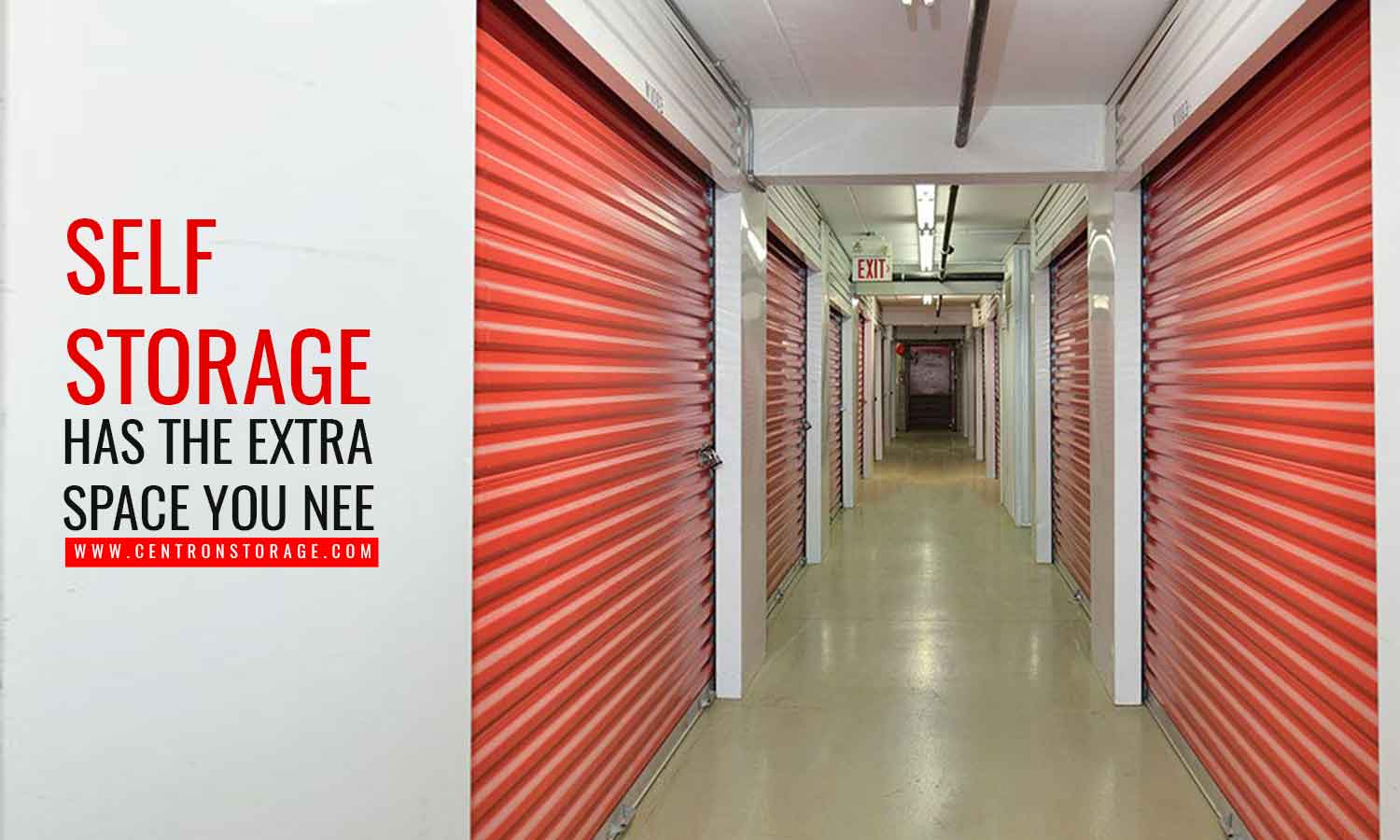 Use a Self-Storage Unit– Integrating larger items into your decor might work for bicycles or a small kayak, but if you have more comprehensive outdoor equipment, like camping gear, a bicycle trailer, or wetsuit, paddles, and a floating cooler for your kayak, you will want to have proper storage facilities where your gear can be properly stored and easily assessed any time that you need them.
A self-storage location has convenient facilities that are secure, clean, accessible, and affordable. Self-storage is a great option for storing outdoor sports equipment, camping gear, luggage, seasonal items, and all the rest of your stuff that you need to access, but don't have room for in your small apartment. They have the space you need to store your stuff and organize it properly so everything you need is easily accessible.
Centron Self Storage can help with your hard to store items such as sports equipment and seasonal items and anything else you don't have room for. You have 24/7 access to your secure and clean storage unit. Take a virtual tour of our facilities and call (647) 749-1396 for storage rentals in North York or (647) 749-1221 in Toronto.