Things to Store: Baby Clothes and Items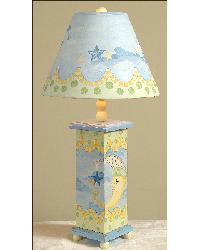 Congratulations if you have survived parenthood as a proud mother or father. Centron Self Storage hopes you are enjoying your new bundle of joy… or toddler. We have a question for you, what do you do once your child has outgrown their clothing or items you once used to care for your child? Do you throw them away, donate them to charity, give them to friends or family, or are they taking up space? Most likely you either are thinking to throw away the items. The best option for you is to store baby clothes and items at Centron Self Storage because who knows when your next little one will come and you don't want to be unprepared.
Baby Clothes and Items to Store
Cribs: If your little one has outgrown the crib into a toddler sized bed, break down the crib and pack it up for storage. You never know when you may decide to have kids again and you will already have the necessary items to prepare for baby.
Toddler Bed: It sounds like your toddler is no longer a toddler and you are in need of storing the pint size bed until needed again.
Car Seats: Check your local vehicle laws to determine when your child now longer needs a child seat but most places the age is 6-7.  If your child is over the law limit you can now store your car seat(s) until needed. No need to pack in a box. Wrap nicely in bubble wrap and put aside for storage.
Baby Carrier or Slings: Isn't it the cutest thing to see a young baby in a carrier or sling. I am sure you bought an assortment of items. They will still be in style when you decide to have your next child. Store them for safekeeping until that happens.
Baby Lamps: Probably after the age of 5 you may want to change the decor of your kids room. The alphabet lamps probably should go for now.
Baby Clothes: Baby clothes are so cute but children grow out of them so quickly. Wash the clothing and pack them in boxes.
Why Store Baby Clothes and Items
Simply put, you should be prepared for the next child or if you are not preparing and are pleasantly surprised  you will save money on storing the items compared to buying new ones. Get down to Centron Self Storage to get a quote on your baby storage unit.