Storage Supplies: We've Got You Covered… Find Out How!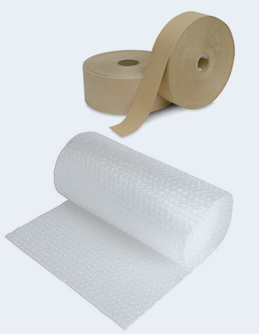 It's a beautiful summer day. You've recently rented out your first storage unit to help organize all of your things, and boy are you excited… You just found out that your 10×10 storage facility comes with a hefty 20% discount for the first 6 rental periods. Life is feeling really good right now!
It's time to put everything in the North York storage space up now. All of your belongings are loaded in your van and ready to be brought over. But wait… No bubble wrap? A missing box? Not enough tape? Do you really have to go out of your way to those Hardware stores to get everything? There goes the afternoon.
Of course, that would be the case if Centron Self Storage didn't have you covered! We are thrilled to provide you with all of the supplies you will need to safely pack and secure your belongings. In this article we will walk you through all of the supplies we can give you.
Small Box: 18 x 15 x 12.5
The small box we can give you is 2 cubic feet. You can use it for a variety of smaller goods. Kitchen items, toys and stereo components for example. This is a great way to keep things such as: kitchen items, toys, stereo components, extra holiday silverware, old gaming consoles, a small book collection, school supplies and wires.
Medium Box: 18 x 18 x 21
This box is 4 cubic feet. A medium sized storage box can be used for: clothing, a stereo system, speakers, lamps, bigger kitchen appliances (like a microwave) and decorations.
Large Box: 22 x 22 x 21
With a total of 6 cubic feet in storage space, this is the right choice for your larger items. It is great for linens, towels, pillows, comforters, winter shoes and bags.
Wardrobe Box: 24 x 21 x 48
With a whopping 14 cubic feet in space, this is a great choice for things such as: hanging clothes, draperies, and pretty much everything big and rectangular.
Other Accessories:
Besides boxes we will provide you with things such as tape, bubble wrap and labels. You should use bubble wrap to protect all of your delicate items. Tape will make sure everything is secure and in place- nothing worse than valuables falling out of an open box. Labels will help you with organization and ensure that your storage unit is tidy. This will help you find your things with ease.
Feel free to ask your friendly Centron Storage representatives for anything else you may use and for a full list of what we can give you.
Happy storing! Click here to find out what you can and cannot store in your storage unit.