Storage Solutions Company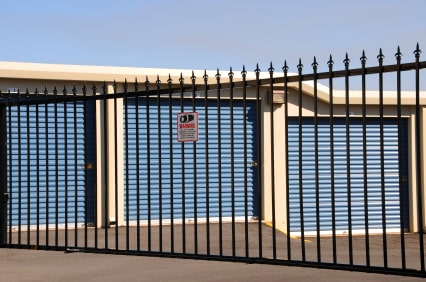 How to Choose a Storage Solutions Company
A company providing good storage solutions can save you time and stress whenever you need temporary storage. When searching for a storage company, consider these key factors before making a decision. Doing so will help you find a facility that's right for your storage needs.
Security
Since self storage means leaving your goods behind in a location separate from your home or office, a prime consideration is the facility's security standards. Check the company's policies on theft and vandalism, and find out what mechanisms are used to lock individual units. Inquire about the site's protection measures, including perimeter fencing, camera surveillance, unique access codes, adequate lighting, and after hours patrolling.
Size
Public storage units come in a variety of shapes and sizes. Make a list of the type, quantity, and size of items you plan to store, and check that the available storage unit not only fits your belongings, but also allows room for you to easily access goods within the space.
Environment
The best storage environments are clean, dry and usable in hot and cold weather all year round. Such conditions help to protect your items from dampness, pests and damage.
Accessibility
The storage premises should be easily accessible, with adequate loading/unloading, and convenient entry to your storage unit during operational hours.
Location
If you're likely to visit the storage unit frequently, find a facility that's convenient located and close to your home of office.
Packing
Most service-oriented storage facilities make your packing and moving as convenient as possible. They may sell boxes, locks, tape and packing materials on site, and may provide free use of dollies and carts for your use.
Costs
Shop around to find out the most competitive rates for the amount of space you require. Don't be shy to negotiate a reasonable rate. Most companies also offer discounts if you rent space for a longer period of time.
Insurance
Before putting your goods into storage, evaluate their total value and find out if the storage company offers contents insurance. Doing so will help to ensure that in case of such events as fire, theft or vandalism, the value of your goods will be adequately covered.
Doing thorough research for a reliable storage solutions company doesn't take much time, but provides you with peace of mind to find a reliable space to meet your storage needs.