Storage Lockers: 8 Must-Have Security Features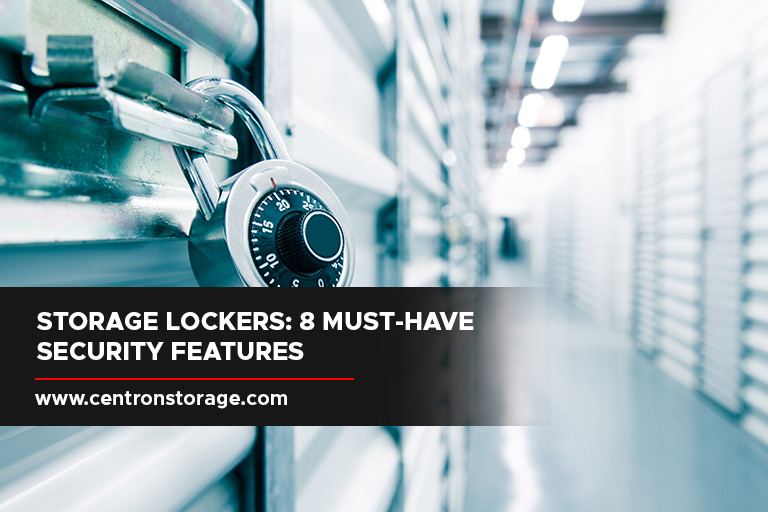 Storage lockers in North York and other Canadian cities have grown in popularity in recent years. In fact, many individuals and businesses are turning to storage units as a solution to free up space in their homes or businesses or store items they don't have room for.
Whether you need a place to store household items, tools, or even valuable collectibles, selecting the right storage locker is critical to ensuring that your items are safe and sound. However, with so many available options, it can be difficult to determine which one to select.
Whatever you're storing, you must consider the security features of a storage locker if you want peace of mind. Here are 8 security features to look for when selecting safe, secure, and affordable storage lockers for rent:
1. Strong and Durable Material
Whether you're looking to rent a big or small storage locker, make sure it's made of strong and durable materials. This makes it more difficult for potential thieves to break into the locker and steal your belongings. Reinforced doors and walls offer additional security against break-ins, making your belongings less likely to be stolen.
Also, a storage locker made from strong and durable materials is more likely to last longer. As a result, you won't need to replace the locker as often, which will help you save money in the long run. In addition, a longer-lasting locker can provide added peace of mind, as you know that your items will be protected for an extended period.
2. Video Surveillance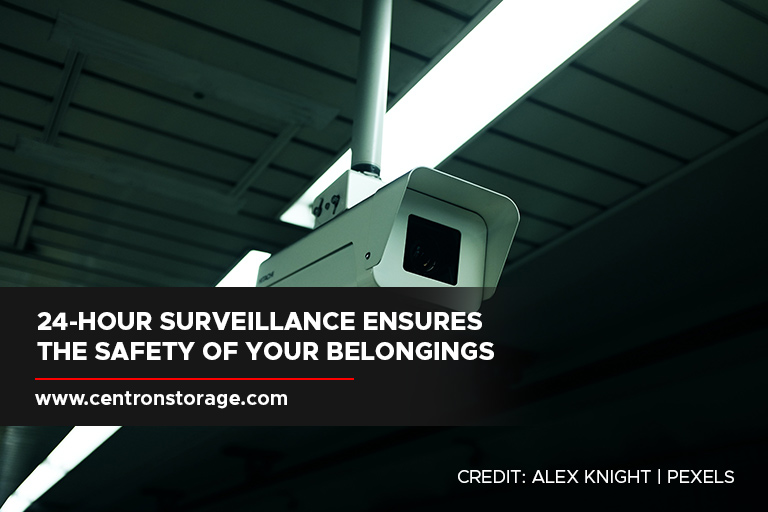 Monitoring your belongings with video surveillance can give you the assurance that they are safe at all times. The presence of video cameras can also deter potential thieves as they are less likely to attempt a break-in due to their presence.
In case of a break-in, you can use security camera footage as evidence to identify the culprit, assisting the police in catching the thief and recovering stolen items.
3. Tamper-Proof Design
Having a tamper-proof design provides peace of mind, as you know that your items are well-protected and secure. This can give you the confidence to store valuable or sentimental items in the locker, knowing they are less likely to be stolen or tampered with.
4. Climate Control
Climate control helps protect your items stored in the locker from damage caused by extreme temperatures, humidity, or other environmental factors. This is particularly important for items sensitive to temperature or humidity, such as electronics, musical instruments, or artwork.
By controlling the environment in the storage locker, you can preserve the value of your belongings over time. This can help to prevent damage that can decrease the value of your items, such as warping, discolouration, or corrosion.
Having climate control in your storage locker also gives you the confidence to store valuable or sentimental items in the locker, knowing that they are less likely to be damaged by environmental factors.
5. Controlled Storage Access
Controlled access is another important security feature when choosing a storage locker. This means that access to the facility is restricted to authorized individuals only. This can be accomplished through keyed access, security personnel, or biometric security systems, such as fingerprint recognition.
6. Fire Suppression Systems
Fire is another potential threat to your belongings, so it's essential to consider the fire safety measures in place at the storage facility. Look for facilities that have fire suppression systems, such as sprinkler systems, to protect your belongings in the event of a fire.
7. Alarms and Sensors
Alarms and sensors can detect if someone has attempted to break into the locker or if the locker has been tampered with. This can alert security personnel or the police, allowing them to respond quickly to the situation and prevent theft.
8. Perimeter Fencing
Perimeter fencing is a physical barrier that prevents unauthorized access to the storage facility. This helps to deter potential thieves and keeps your belongings safe. Perimeter fencing provides extra security, as it creates an additional layer of protection.
Perimeter fencing can also control access to the storage facility, ensuring that only authorized individuals can enter. This can include features such as gates, keyed entry systems, or security personnel monitoring access.
Whether you are a collector, sports enthusiast, student, or small business owner needing secure and convenient storage, rent a storage unit that includes the aforementioned features. Rent a reliable self-storage unit today at Centron Self Storage. Call (416) 739-0000. Our facilities are secure so you can rest assured that your possessions will stay safe and free of damage.