Spring Cleaning In Toronto: It doesn't have to be hard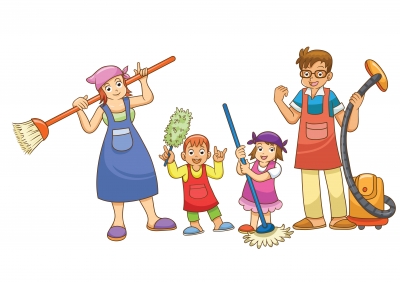 Spring is fast approaching and it can catch us all off guard. That's why Centron Storage wants to help our neighbors with their spring cleaning. Why not get a head start? Nobody wants to spend the first warm days cleaning their home. That's why it's important to get ahead of the game. The best way to quickly organize and clean your North York house is by taking advantage of Centron Storage services. Since we offer the most affordable storage in the neighborhood you will be able to save triple digits when storing with Centron. Spring cleaning never felt so right! But just how can we help improve your spring cleaning process?
It's that time of year again- the decision looms whether you should keep all the winter junk in the basement or the garage. What a decision to make: should our basement be so full we can't bear to see the mess we make downstairs? Or should it all go to the garage, taking up space that our cars need to park. The latter is a far more common opinion for items such as winter ties, snow blowers, shovels, skis, sleds, skates, and other winter accessories. It is not the car-friendly option though. Leaving your vehicle outside rather than a garage can lead to extra insurance charges, quicker wear and tear, and other external damages that are caused by Canada's harsh weather conditions. Not to mention walking to your vehicle during a thunderstorm or putting the seat belt on in humid 30 degree plus temperatures can cause quite a bit of discomfort. The quick and easy solution, which will save you money over time, is to utilize a secure storage space near your home. Centron is at 4500 Chesswood Dr. which provide easy access in central North York area.
Just Forget About It, Leave Winter Blues Behind
Wouldn't it be great to have Florida temperatures here in Toronto, at least for the summer time? For 10 to 20 percent of Canadian's who suffer from Seasonal Depression (SAD) – yes, that exists – forgetting about winter may be the best way to get off to a good summer start. Storing all of your winter coats, heavy sweaters, hats, gloves, winter tires and shovels will allow you to forget winter and all its shortcomings. What better way to forget about an extreme cold alert than to kick-start summer off not with a house that looks like it came from Hawaii?
Centron Storage – Ready for you
Renting a private storage unit with Centron Storage will allow you to fore-go the troubles of winter and clogged up space. Even better it will save money in the long run, in the forms of auto insurance and vehicle damage. Call Centron Storage today and rent your neighbourhood's most affordable storage space.