Spring Cleaning and Self Storage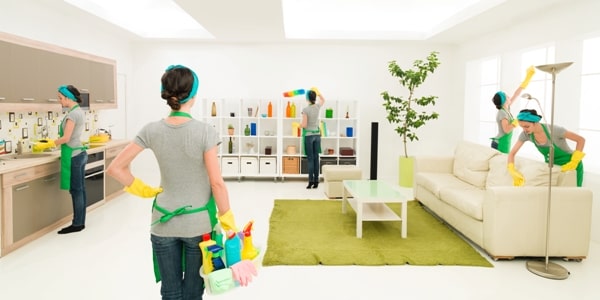 Spring cleaning and self storage go hand in hand. Make your spring cleaning efforts worthwhile and productive!
The words "spring cleaning" often strikes fear in the hearts of some; however, spring cleaning doesn't have to be fearful. Basically, it just needs to be done. Think about the fall and winter months and how things get dusty, disorganized and cluttered. So, instead of putting it off, roll up your sleeves and get going!
Go through each room
First, go through each room and decide what you want to give away, recycle or throw out. Do one room at a time and have three boxes or bags available to those items in. When you are running errands, take these items and place them in a trash dumpster, a thrift shop or a recycling area.
Go through your closets
Then, go through your closets and get rid of anything you no longer need or want.
• Bring out your clothes and only put back what you will need for that particular season.
• Store the other clothes away in boxes and leave them there until the next season.
• Donate any clothes you no longer want to your local thrift shop.
Begin to clean!
The next step is to clean. Spring cleaning is in-depth cleaning. You can begin your work inside or outside. If you begin outside, wash your windows and outside lights on your patio or around your garage. Clean down the inside and outside of your front door, sweep your patio and if you have time and have a wooden fence, clean it down with mild soap and water.
Clean inside
Once you are done outside, it's time to clean inside. Things to clean inside are steam-cleaning the carpets, dusting and cleaning appliances, testing smoke detectors, cleaning the inside and outside of your kitchen cabinets with mild soap and water, sweeping, taking down cobwebs and cleaning your stove and oven.
Spring cleaning tips
There are cleaning tips that are easy and effective such as:
• White vinegar mixed with water to clean the inside of your refrigerator
• Clean the blades of a ceiling fan by taking several sheets of paper towels and placing white vinegar on them and then carefully wiping the ceiling fan blades.
• Another tip that works well when getting rid of lime buildup around the faucet is by laying paper towels over the fixture, soaking it with vinegar and letting it set for an hour. This will soften the deposits and be easier to remove.
Several self storage tips are labeling boxes on all sides for easy identification, making sure boxes are tightly sealed with packing tape so that dust cannot enter, being careful not to store anything flammable or perishable and draining any fluids before storing them away such as snow blowers, lawnmowers, and other equipment.
To conclude, spring cleaning is not hard to do; however, it does require a plan and several hours of hard work. Call Centron Self Storage today for more information on their self storage services!