Self-Storage Tips: What Not to Store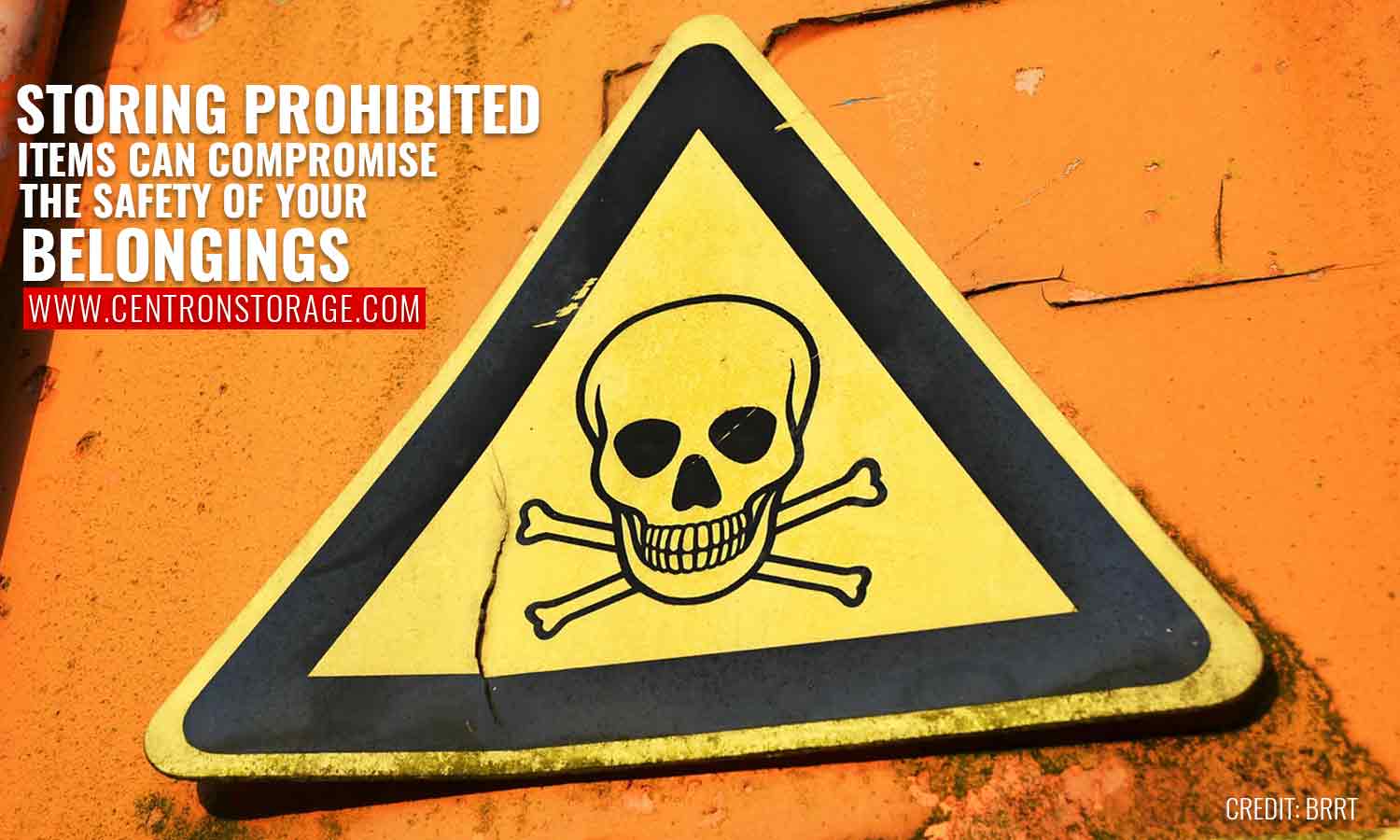 A self-storage unit is a great way to safely house your extra belongings for a period and free up some space in your home. However, renting a unit in a self-storage facility does not necessarily mean you can store anything you want simply because you are paying. When storing, you should also consider the safety and welfare of other people. Certain materials and items can be hazardous in a public place. Also, you do not want to risk losing your valuable items even in a highly secured self-storage facility.
As a precaution, we have rounded a list of unacceptable items for storage unit: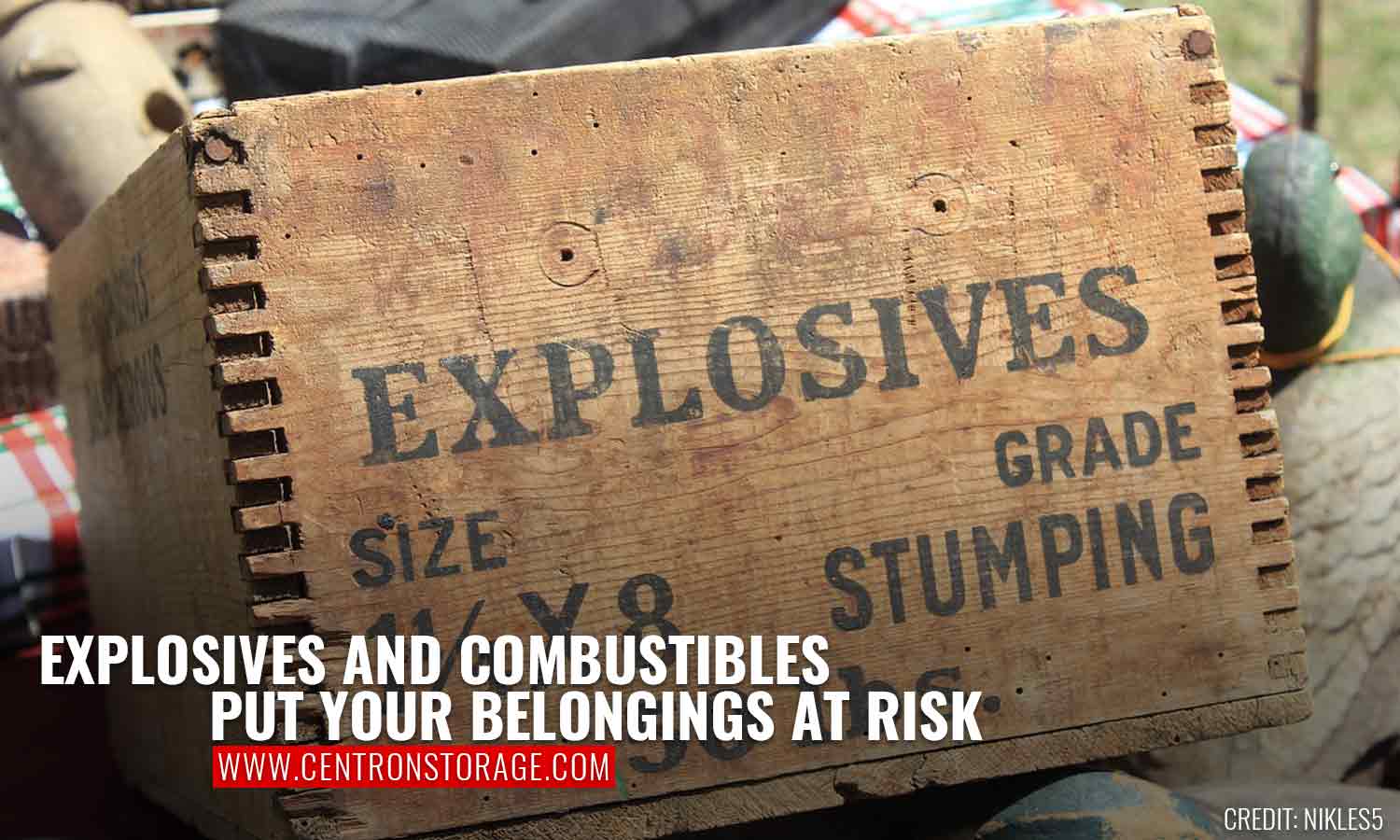 Explosive or combustible materials – Empty out and clean your vintage kerosene lamp before storing it. Never store gasoline, cleaning solvents, paint thinners, motor oil, paint, alcohol, fireworks, and propane tanks; they are all potentially explosive or combustible. Kept your other belongings safe from these highly flammable materials. Also, ask the storage facility manager for a complete list of volatile or combustible items.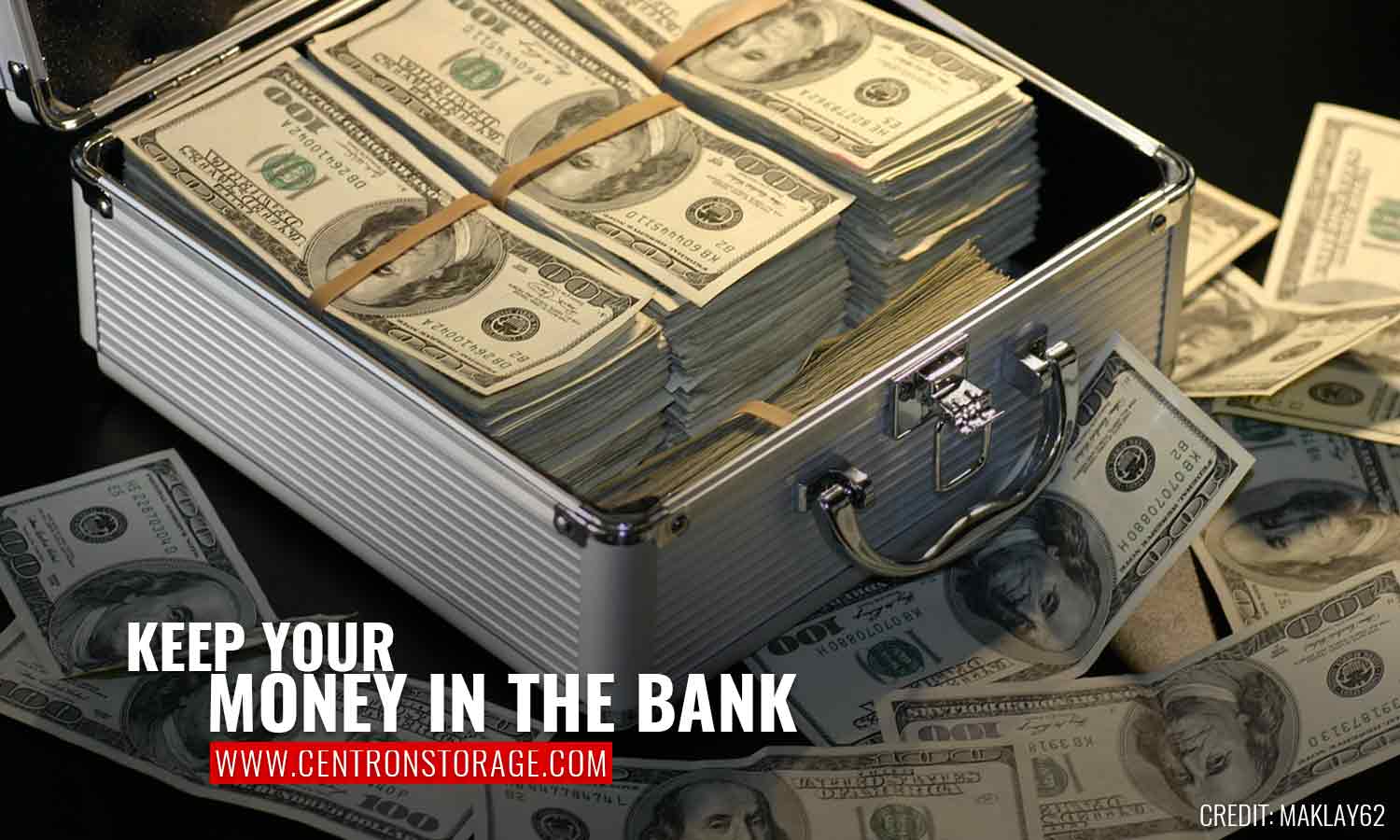 Cash – You should never store money of any kind in a self-storage facility. Although you may have insured your belongings, your insurance will not cover lost, stolen, or damaged money. Keep your money in the bank, where the bank's CDIC insurance will protect it. (Note: upcoming changes to CDIC coverage come into force in April 2020, providing expanded coverage for foreign currency holdings.)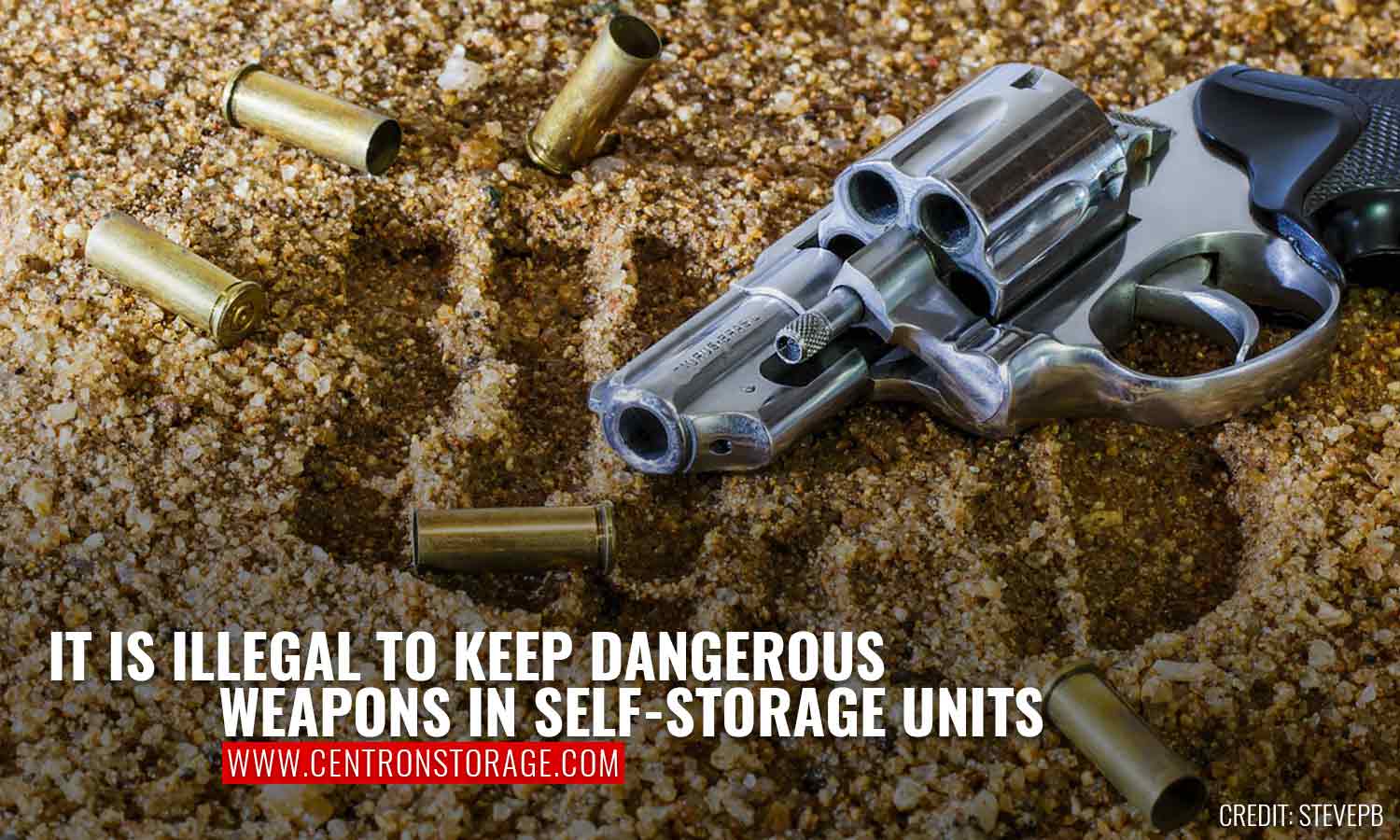 Weapons – Self-storage facilities restrict keeping any types of weapons, ammunition, or munitions (such as a pre-World War II artillery collection). They are not only a hazard inside the facility, but they are also potentially dangerous to the public should they fall into the wrong hands.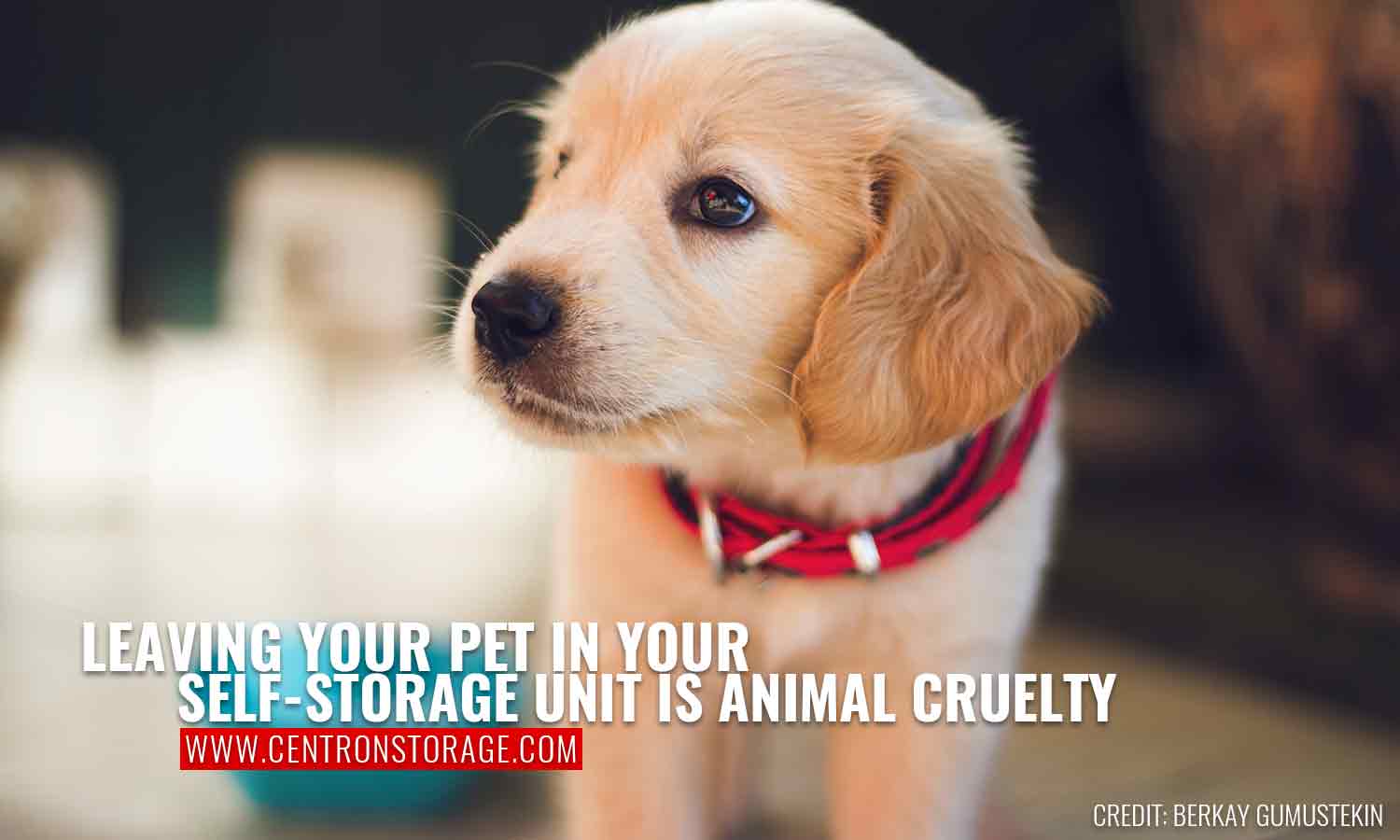 Living things – Renting a self-storage unit is a lot cheaper than renting an apartment. However, the law prohibits living in storage facilities. People are not allowed to take shelter in self-storage units, and the same goes for pets. Leaving a pet in your storage locker can be considered animal cruelty. If you are taking an out-of-town trip, find a pet-sitter, keep her in a kennel, or drop her off at a friend's or family member's house for a few days.
Storage facilities prohibit storing plants as they simply cannot survive without sunlight. Plants can also attract and breed pests that do not only harm your belongings but those nearby units, as well.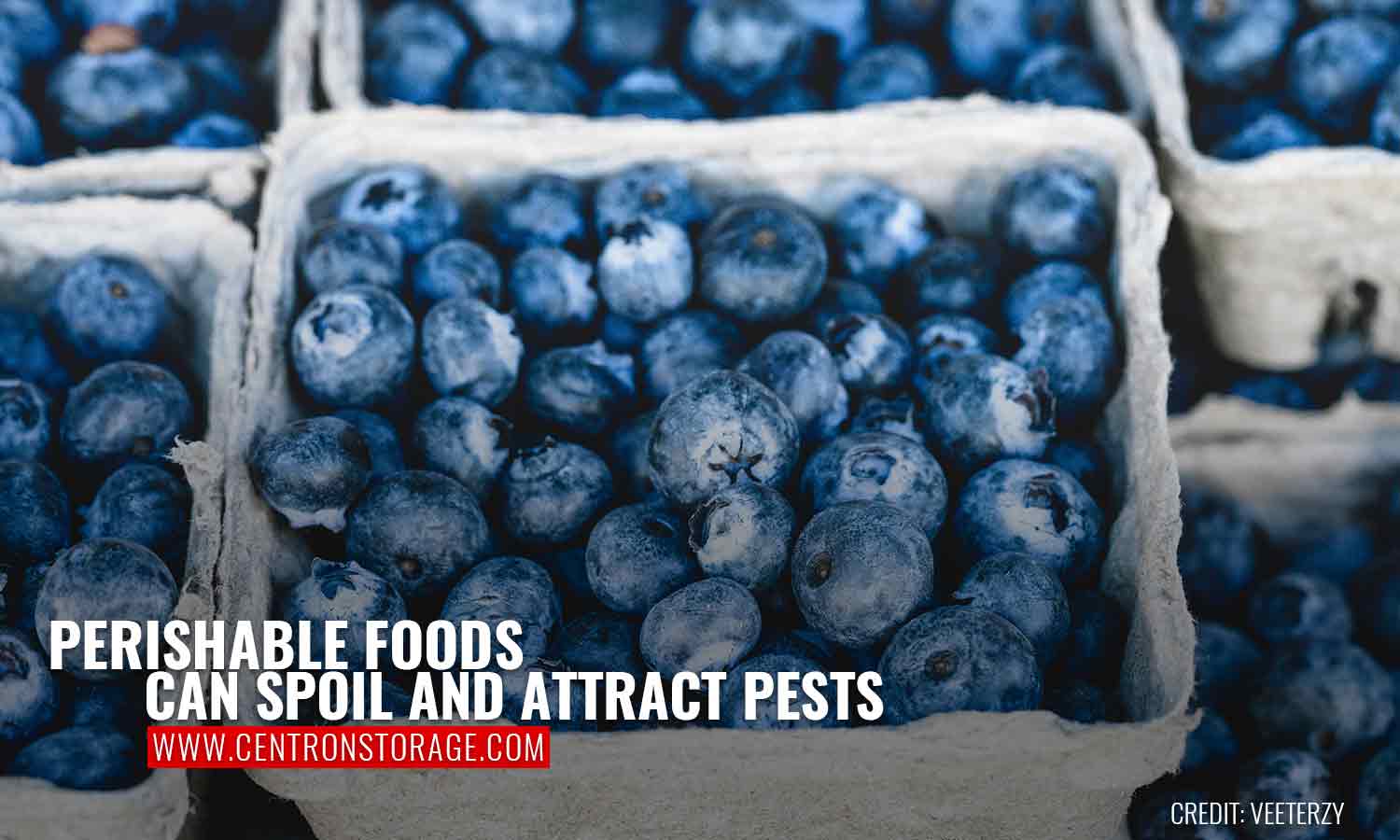 Perishable food items – Self-storage facilities do not allow storing perishable foods. Food will eventually spoil, stink, grow mould, or attract pests into the unit. Perishable food items include meat, cereals, fruits and vegetables, and dairy products. Make sure to wash items that may have come in contact with rotten foods to prevent further contamination inside the unit. If they cannot be consumed immediately, give them away or toss them out. Do not waste money storing spoiled food.
Garbage and toxic waste – Storing garbage and toxic waste is a big NO-NO. Instead of storing them in a storage unit, dispose of them properly at your local waste facility. They can cause contamination and health problems. Storing toxic substances, such as asbestos, medical wastes, urea-formaldehyde, and polychlorinated biphenyl, are forbidden in storage facilities and can lead to prosecution under the law.
Construction equipment – While large self-storage facilities welcome many types of construction equipment, some equipment is too large to fit in the space provided. Some storage facilities ban equipment, such as groundwater or geophysical instruments, as it violates the law. Check with the storage facility manager for a complete list of construction materials and equipment that can and cannot be stored in the unit, as the list is likely to change from one place to another and can change anytime.
Medical supplies and equipment – Renting a self-storage unit may seem a convenient concept for many sales representatives who do not have sufficient space to store their medical supplies and equipment to sell. While most types of medical supplies are welcome in self-storage facilities, those that contain radioactive materials are not.
Broken-down or unregistered vehicles – Although self-storage units allow tenants to store vehicles, they must be operable, registered, licensed, and insured to meet the standard regulations of storing vehicles. Additionally, many storage companies restrict storing more than four tires as it is costly to dispose of them should you abandon them after non-payment.
It might seem that self-storage facilities have a long list of restricted items. These lists are compiled through a combination of common sense (like perishables or explosives) and hard-earned experience (things like money, which are very difficult to trace once stolen or mislaid). The management is thinking about the protection and security of your valuable belongings, and those of their other customers as well. After all, the only thing worse than finding that your belongings were damaged during storage is finding out that someone else's damage was caused by something that you stored improperly.
Dos and Don'ts For Safe Self-Storage
Now that you already know what not to store inside your storage unit, here is a quick list of dos and don'ts for you to have the best storage experience possible:
The Dos
Find a self-storage facility that fits your storing needs. Self-storage units come in different sizes — make sure to choose the right size. If you are unsure how much space you need, simply use a storage calculator to determine the proper self-storage size to avoid paying extra for unused space or worse, not having enough space to store your items.
Make a clear walkway so that you can easily navigate and access everything.
Label boxes to help you find things quickly when you need them. Put labels on all sides of a box to ensure that you will be able to read it at all angles.
Draw a map of your unit. Write down where you stored each item.
Get your stored items insured to keep them safe from unexpected or unfortunate events.
Keep your most-used items in the front or near the walkway so you can easily access them at any time.
The Don'ts
Don't wrap items in plastic. It collects moisture and causes mould and mildew, ultimately damaging your possessions. Instead, use moving pads or furniture pads if you want to pack them.
Don't let someone use your unit or share your keys unless you trust them implicitly.
Don't leave your unit unlocked as it attracts thieves and dishonest people into your storage unit.
Don't leave your belongings unprotected. Pack and wrap them properly to prevent potential damage. Wrap fragile items in packing paper and store them securely in a way that they are not easily moved around.
Don't leave it until the last minute. Choosing a self-storage facility requires research and proper considerations. Never overlook essential factors, such as size, location, price, and security level.
Whether you're using your storage locker as a staging area for a few weeks during a move or for long-term storage of family heirlooms, always store smart. Comply with the storage facility's rules and regulations to keep your valuables safe and in good condition.
Centron Self-Storage offers you the best value for your money in North York! We give you peace of mind because our facility features state-of-the-art technology and fully trained staff to ensure the safety of your belongings 24/7. Whether if you are relocating or looking for a secure location to store confidential documents, trust us to provide a safe and highly secured self-storage facility in North York.
Give us a call at (647) 749-1395 for the best storage experience possible!.