Self-Storage for a Tidy North York Home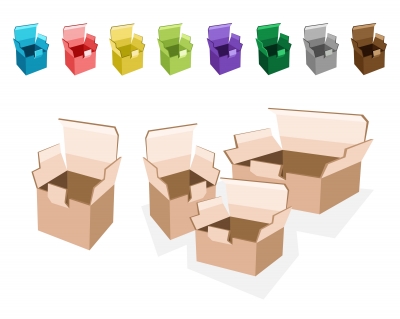 Your new home looks so neat and organized for the first year. Maybe even two. But what happens when you've been living in the same house for multiple years? Or even better- decades? Let's take a virtual tour of a typical four bedroom home.
The Top Floor:
Strolling through your carpeted second floor hallway, everything looks great. Sure- the dog's bed and toys get in the way sometimes. Little Tommy's action figures sometimes end up in the way. But it's pretty clean right? That is- until we head into the kids rooms.
An old crib, a chest full of baby toys (that haven't been touched in over a year), and a pile of small clothes that could quite possibly give Mount Everest a run for its money. Throwing it out is always an option. But then again, we all know that isn't going to happen (who really has the will power to throw out old baby clothes). Besides, what if another little toddler joins the family?
Stepping into the master bedroom is not much better. The least of your problems is that giant pile of old books you have been collecting since preschool. Much worse are those obtrusive suitcases taking up space in the middle of the room ever since you came back from vacation. Forgetting about all this though, it's time to go downstairs…
The Main Floor:
The kitchen seems in order. Nothing clogging up room there. The living room is a whole different story though. Besides that shelf you bought on sale and still haven't used, there is much clutter here. Extra chairs that have nowhere else to go come to mind. Walking around this room probably feels more like a maze. There's also that extra coffee table you've been holding on to for a year, which Kijiji just can't seem to sell.
The Basement:
Now for the real fun to start: the basement. Years of throwing everything down there have finally caught up. Stools, boxes, old electronics, more old clothes… It's all down here. Of course this is the real reason you're looking into a storage unit- everything else upstairs is forgivable. From left to right your basement covers generation's worth of items. It's great of course, but it clogs up way too much space.
Renting a private storage unit with Centron Storage is the best way to fix up all of the clutter in your house. We have affordable rates and extremely secure temperature controlled spaces that will protect all of your belongings. We also have reliable access times and a friendly staff to enhance your experience and increase accessibility.