Safe and Secure Storage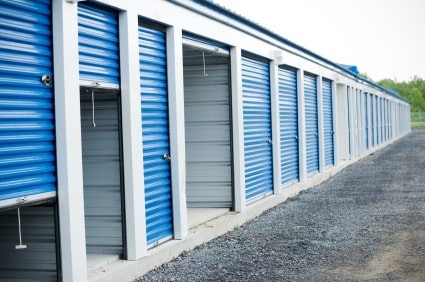 Self storage is a cost effective and convenient solution that allows you to keep excess goods while you're in between homes, away from the country, or in need of temporary extra space. But in order to store with peace of mind, you want to ensure that both you and your items remain safe and secure while on site.
Not all storage sites are equally equipped with security measures. Here are some safety tips and technology features that can help ensure your increased safety and security while using public storage.
Secure Access–Look for a storage facility with both perimeter fencing as a first line of defense, and a computer controlled access system that keeps out unauthorized visitors by restricting entrance to those with a personalized computer identification code.
Site Monitoring–The storage facility may use various means for monitoring movement and activity within the compound, including strategically placed motion sensors, surveillance cameras, and daily inspection patrols by trained security personnel.
Safe Environment–Before committing to a storage term, visit the facility. Choose one that's well lit where you feel safe to come and go. Note the level of cleanliness, and make sure that the unit's construction quality meets with your approval.
Personal Safety–When visiting your storage unit, it's always a good idea to let someone know your whereabouts and how long you plan to be at the site. Bring a cell phone with you to the facility so that you'll have immediate access to outside communication if necessary.
Call Today for Safe and Secure Storage Facilities
By taking the time to find a reputable storage facility that places high priority on safety and security, you can make the most of your self storage experience. At Centron Storage, we offer flexible self storage solutions in a safe and secure environment. Visit our facilities or call us today, and we'll help to find a storage solution that's just right for you.