Restaurants Utilizing Self-Storage: A Competitive Advantage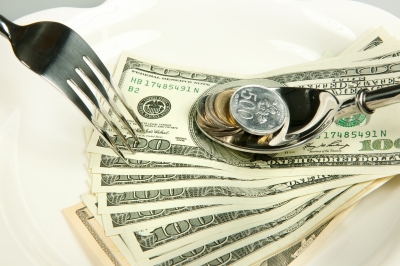 Restaurant owners across North York can make use of Centron Self Storages wide variety of rental spaces to boost their restaurants success. For anyone who has ever been behind the back doors of a restaurant, the haunting memory of a room filled with boxes upon boxes of supplies resurfaces. Many restaurants dedicate a very large portion of space for items they purchase in bulk and won't need for months. Another reason why these rooms get so clogged up is because patio tables and chairs aren't useable for half of the year. Rather than shorten the lifespan of your furniture, keeping it dry and indoors during Canada's harsh winters is an appealing idea.
Renting a secure storage unit in North York will allow you to keep all of your unused items stashed away without consuming a large amount of space in your restaurant. What was once a huge area full of boxes and old furniture can now be reduced to a walk in closet sized area.
What can you do with all the extra space?
When looking at possible restaurant locations, you no longer need to account for a massive unused area. This will show in your lease payments. Location is everything when opening your restaurant, and costs will be very high for the best spots. Renting an affordable storage unit with Centron will save you upwards of thousands of dollars a year in space, if you choose to purchase a smaller building.
What about seating extra patrons? Every few boxes you remove from your restaurant will mean a few new seating areas, and a possible extra few hundred dollars in sales every day. When designing your restaurant layout, you will now be able to account for a much larger dining area. But what if you are not a new restaurant owner? How about opening up a private area for large parties! Having a private space will encourage birthday celebrations, business meetings and other private functions.
Have you ever considered renting space out? You will be able to lease the rest of your unused space and that area can make you money. Real estate offices, dental clinics and other small businesses can often be found on the upper levels of a restaurant, or within a large restaurant. Have your space make you money! After subtracting your minimal rental fees, you will most certainly leave each month with a healthy profit.
Renting a public storage unit will help you earn a competitive advantage over other entrepreneurs. All the extra money you will have in your pocket can be used to grow your business or your personal life.