My North York Storage Unit: From Home to Centron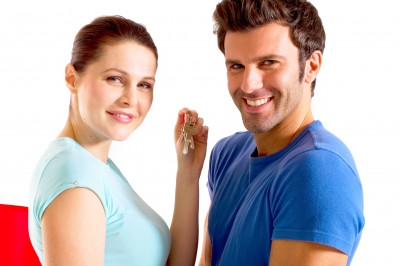 I was nervous when I was on the hill top in Italy and asked my wife to marry me. I was nervous when Linda was squeezing my hand in the hospital, waiting for our beautiful daughter Jenna to enter this world. These were good feelings of nervous.
I was nervous when I applied for my first job, waiting for that all-telling phone call. I never got it. A few weeks ago, when I walked down into our basement, I saw a mess. All of Jenna's old baby things: crib, toys, clothes. All of the things we never used: the deep fryer, my old video game collection. Our entire basement was full of both sentimental and useless things we own. But throwing them out is not an option. It seems like a waste. This big collection made me nervous. These were not good feelings of nervous. They caused me a lot of anxiety and stress.
Then I went to Google. I found Centron Self-Storage. I walked in and spoke with the friendly ladies at the front. I was no longer nervous. No more stress or anxiety. They helped me realize how easy it is to solve all of my organization and mess issues with their storage solutions. They were conveniently located close to Dufferin and Finch, which is very near my work place. I went online that night and used their storage calculator to determine what size unit Linda and I should get. We were able to enter all of our items in the calculator and found out we needed to get a 10 x 10 unit. The next day I went to go pay for the unit and it turned out, all of the 10 x 10 units were 20% off. What a break!
Once I had my new unit ready for use, it was smooth sailing. My wife and I had already put everything in boxes. We recommend using bubble wrap for valuables. Another tip we found on Centron's blog was to label everything for easier access in the storage unit. This way we can just walk in and take what we need. We had to do a few trips between home and Centron to get everything into our secure storage space. Thankfully we didn't have too much or we would have been better off renting a truck.
We have reliable access to our unit which means I can easily stop by late after work to grab anything I need. The friendly staff assured me that the entire property is under constant video surveillance. The unit was also very cool in an uncharacteristically hot summer day which was great.
The storage experience has been positive in every single way. My wife and I can now invite guests over without having to worry about an abundance of clutter. Thank you Centron Storage!