Making the Most of your Rental Storage Spaces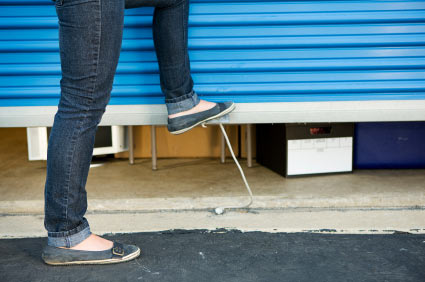 Once you've made the decision to use rental storage spaces for your excess personal, household or business items, you'll want to optimize your unit to get the greatest value possible out of it. How can you do that? Here are a few organizational tips that can help you make the most of your storage unit.
Boxes–The more consistent the size and shape of your boxes, the more space efficient your unit will be. At Centron Storage, we offer sturdy boxes for sale in a selection of uniform sizes. Try to divide up your heavier items into small boxes, as this will make moving quicker and easier.
Clothes–To keep clothes in the best condition, you may want to store them hung and loosely packed. You can also purchase our wardrobe boxes which come with built in rods and are enclosed to keep clothes protected from dust.
Padding–Wrap your delicate and fragile items with padding to guard against breakage and handling. If you have excess towels and linens, these can be an effective and a cheap way to softly pad your items. For your convenience, we also make bubble wrap and padding available for sale at each of our facilities.
Labelling–Label each box with a list of the contents inside, and store the boxes in such a way that you can easily view the label at a glance. It's also a good idea to make a full list on a separate sheet of paper detailing all your boxes and their contents. Keep a copy at home and one at the storage unit so that you'll know exactly in an instant what you've got stored without having to move things around and open up boxes.
Storage Plan–Unless you need large items soon, store them at the back of the unit where they won't block your access to smaller items inside the unit. If you're moving house, it's usually best to keep at the front of the unit any items that you'll have need of immediately once you move into your next home, such as kitchen and washroom items.
Whether you'll need your goods soon or farther into the future, using a basic organization plan can help ensure that you get the most out of your rental storage spaces.