How Self-Storage Can Benefit Home Stagers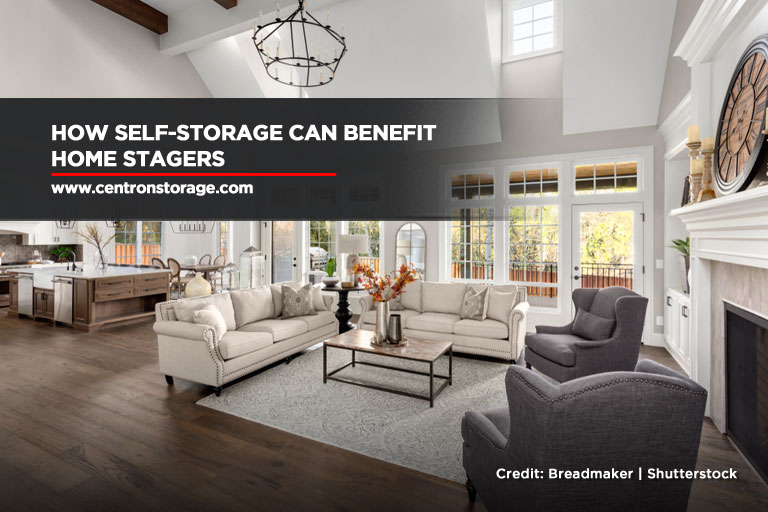 Looking to sell your home? When putting your house on the market, you'll need to rely on more than just the house's location, size, and price to attract buyers. The condition of the house, as well as the physical appearance of the interior and exterior, will determine the number of offers and potential buyers you receive. A home that appears to not have been properly maintained will sell for much less than a home that looks to be a product of hard work and dedication, with beautiful furniture and decor.

Here are some ways that self-storage can benefit home stagers, helping you make your home more attractive at a low cost. You can call on professional home stagers to help you decorate or add furniture and appeal to more buyers and receive better offers, or you can attempt home staging yourself by implementing your own creative tactics.
What Is Home Staging?
Home staging is the process by which real estate agents and home sellers prepare a home to be sold. This includes switching out decor, removing items from the home, and making adjustments to the living space to attract buyers by helping them see themselves in the house. It can simply mean removing a few items from the walls and shelves or can be a total furniture makeover. It can make the home easier to market, drawing more buyers from listing photos and other visual marketing mediums.
Reduce Clutter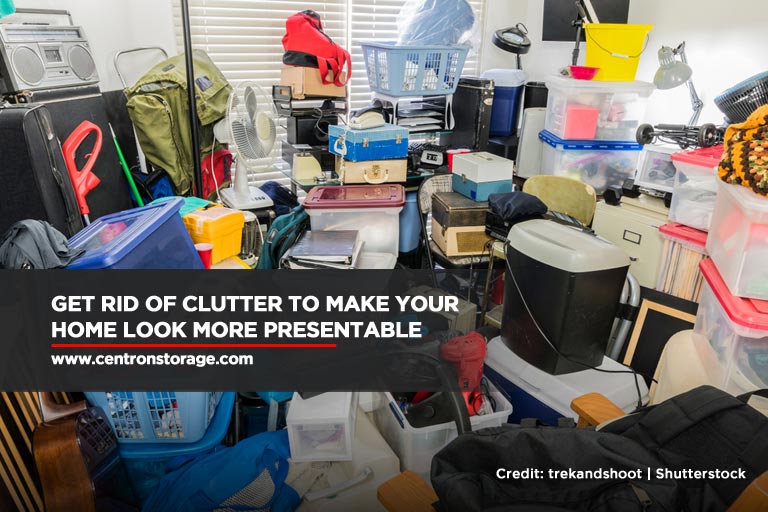 In real estate, first impressions are crucial. For those planning to sell their homes soon, it's important to make your place look as tidy and aesthetically pleasing as possible for potential buyers who are touring. Thus, renting a storage unit will give you a place to store unwanted or unnecessary items until you can move them to your new location, giving your home a less cluttered and more appealing look to present for viewings.
Make Room For Creativity
Once you remove clutter, you can focus on using new, better-looking furniture and decor that will make your home more attractive. Consider hiring professional home stagers, who will come with their own furniture and decor to help the space come alive the way it was intended to. Otherwise, you can use your favorite furniture, thrifted pieces, and/or borrowed items to add more intrigue to your home.
Designing and living in a home is very personal, and there's a lot of variety when it comes to style and taste. A minimalistic, neutral look is often the best way to go when staging a home, as it will appeal to a wider audience than a look targeted towards a particular niche. Some people even choose to leave with only the bare minimum or empty so visitors can envision their decor and ideas for the space. Thus, you may want to store away any bold or excess furniture. You'll at least want to remove any personal items before viewings so that visitors can imagine themselves living in the space as opposed to feeling like it already belongs to someone else.
Protect Items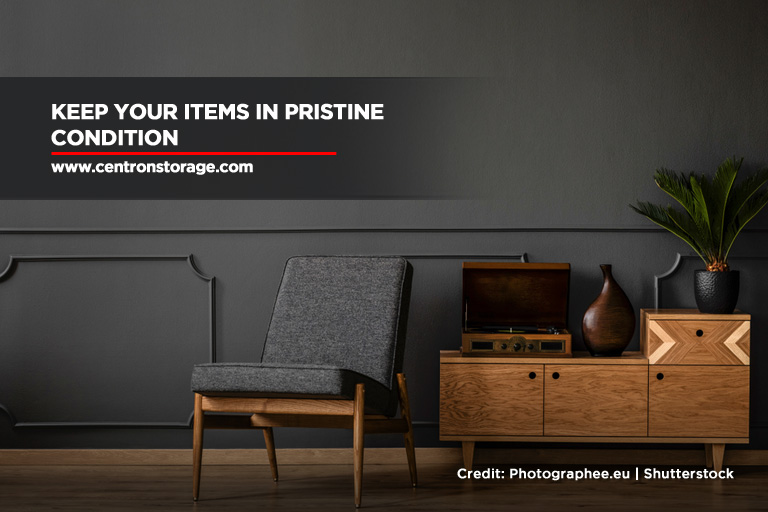 Another benefit of having a self-storage facility is that you have a secure place for your items to be safely tucked away during your home staging and selling process. Equipped with surveillance cameras, security lighting, heavy-duty fences, and electronic gate controls, these facilities will deter theft so you don't have to worry about your items being stolen.
Make Your Move Easier
Self-storage helps you get a head start on your packing and moving. Rather than leaving things for the last minute, begin moving items from your house to your self-storage unit at your own pace. This creates space in the house for staging and will help make the packing process smoother and easier in the long run.
Climate Controlled Advantage
With self-storage, your items will be guaranteed protection from the elements and kept in a climate-controlled environment. This will help keep your furniture in solid condition, as hot, humid, or extreme temperatures can damage or destroy certain items. Rather than storing your home furniture and decor in your garage, attic, or basement, use a climate-controlled storage unit to ensure that your belongings will remain in tip-top shape, even if you have to leave them in storage longer than anticipated.
Prioritize Key Spaces
Not all rooms hold the same importance when it comes to staging. This is a positive thing for sellers who may not have enough resources to put towards a full home staging. Knowing what rooms are important (the top four being living rooms, master bedrooms, kitchens, and dining rooms) enables sellers to prioritize certain areas when staging. Avoiding the rooms that don't make much of a difference allows you to be as efficient as possible, maximizing the amount of impact while doing less work. Using self-storage, you can pack away excess items in these key spaces to make these areas look as attractive as possible.
Sell Faster
The last thing a seller wants is to find themselves on a stale listing. The longer a house is on the market, the more difficult it can become to sell. Thus, there's a lot of incentive to get your place sold as soon as possible. 25% of sellers agents reported a large decrease in days on the market for staged homes. Staged homes tend to sell faster because it helps buyers evaluate whether or not they can see themselves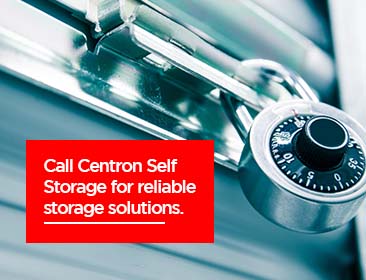 in the property and see the potential for the space. By packing away excess items in self-storage, you can make your home look more neat and polished for pictures you want to post on listing sites.
Overall, self-storage can be a huge help during the home staging process and throughout the moving process. With extra effort and planning, home staging can help your house look its very best to attract the right buyers and offers. Find affordable, convenient self-storage near you!
Entrust your belongings to Centron Self Storage. We offer clean and secure storage units in North York. Reserve yours now by calling us at (647) 557-7378!