How Centron Storage Saved Thanksgiving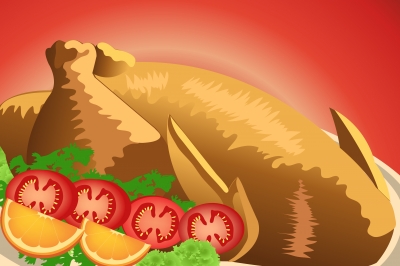 Grandma Rosa always made the best thanksgiving dinners. All of us would go to her house, every year, skinny… And we would always leave feeling a hundred pounds heavier. All of us, being my parents, my husband, my children, my cousins, their children… It's something we all used to look forward to. Sounds great doesn't it?
Some thing's started getting in the way the last few years, however. Literally. Granny was never one to throw things out. She loves memories, and not ones she snapped on her iPhone (just kidding of course… she still uses a Nokia). Every time my brothers and I tried asking her to clean up a little bit, she said no. Well this year it got too much. Her basement was being renovated and everything had to move upstairs. There really was no room for all of us to keep our Thanksgiving tradition at Granny's house. Couches, old clothes… My old clothes even! The house was just way too crowded.
Lucky for us, my brother Roger saw this Storage facility when driving home from work just a few weeks before Thanksgiving. It was called Centron Self-Storage. We looked them up online and found stellar reviews from happy clients. We told Granny we figured out a way to tidy up her house and still keep all of her prized memories, in a secure North York storage unit.
After utilizing the online storage calculator, we found out what size private storage unit we will need. The staff was very helpful in informing us on what to do (we were beginners to the whole storage thing). Renting the unit was very quick and easy. We prepared all of Granny's things in boxes with bubble wrap, labeled them and much sure everything was organized. After that it was simply a matter of taking them to our storage unit (located at 4500 Chesswood Drive).
We have very easy access to our belongings thanks to their long operating hours, so getting anything we need is not an issue. We researched many storage companies before making the decision and Centron was definitely the best fit for us.
Alas, thanksgiving was a great time! The whole family (and some friends) went to Granny's house and everyone had a blast- and space to move.