Home Office Decor Ideas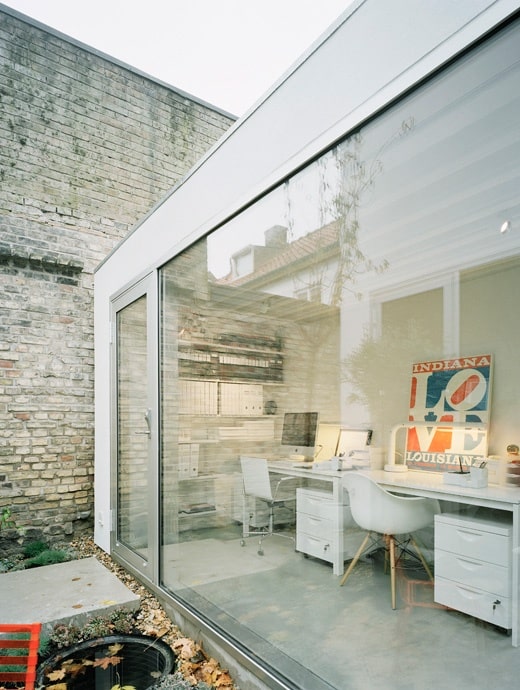 The world is becoming increasingly focused on earning more than one stream of income and are taking to the home office to start up businesses, work from home on home-based ventures, or need to bring work home occasionally  Do you really have the space to create a home office? Centron Self Storage in North York offers rental solutions to all types of customers looking to store items from their home but do not want to throw away. Look around your home and decide if there is space to carve out your new home office.
Decide what items are fitted for a self storage unit in your North York neighborhood just in case you need to quickly grab them. Here are some home decor ideas to help you get your home office created just as you would like.
Turn Your Garage into your Home Office
How can you create a beautiful open space like this? You can probably turn your garage into your home office and use a self storage unit in your North York neighborhood to keep the items nearby in case you need quick access to them. Decide what from your garage can go into storage and log onto CentronStorage.com to see what rental solution best fits your needs.
 Turn Your Dinning Room into Your Home Office
Decide whether you even need a dining room if you do not wine and dine guests often or use the room for family time. Take measurements of your dinning room items and determine what you can store at your local Centron Storage facility unit in North York.
Turn a Spare Bedroom into Your Office
Maybe the kids moved out you do not have as many guests these days but whatever the reason, get some decor ideas on how you can turn this space into your home office. How many items occupy the bedroom? Get the measurements and call Centron Self Storage in North York to see what unit works best for you.
Make sure to follow Centron Self Storage on Twitter and Facebook.