What to Store for the Holidays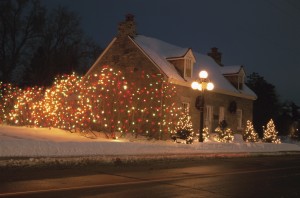 Centron Self  Storage in North York are the perfect facilities to store items if you're going away for the holidays. Whether you are leaving home for 7-10 days, or taking an extended vacation, you probably want to store your items to ensure they are locked away and safe. Don't fret, get to a Centron Self Storage locker immediately.
What to Store for the Holidays
Televisions: Did you save money to get that big screen TV to watch sports from home or parties with your friends and family? Protect your investment and store all your big screen TV's at Centron Self Storage to ensure your items are out of harm way while the house or apartment is empty.
Computers: If you have more than one home computer (desktops, laptops, computer accessories and hardware) don't run the risk of having the items go missing or damaged in case weather gets the best of the area during the holidays.
Audio/Visual Equipment: If you're not taking the home camcorder, digital or SLR cameras, these are additional items you can store for the holidays.
Sporting Equipment: Don't leave your bicycles and other sporting items laying on the front yard. Calculate your storage space to determine where type of unit you can put the items.
Family Heirlooms: Nowadays we don't hear people talk about family heirlooms because they are either trying to keep them safe and avoid discussing the issue or trying to hide them from the kids on a weekly basis so they do not break or go missing. Get extra protection and put the items in storage.
Christmas after the holidays: If you are waiting to celebrate the holidays when you return but have a bunch of gifts to hide, put them in a Centron Self Storage unit for safety.
You can store anything for holidays if you're going to be away for a few days or weeks. Get your storage plan for the holidays done early so you can leave for your vacation with piece of mind.