Halloween and Storage: Working Together for a Scarier Tomorrow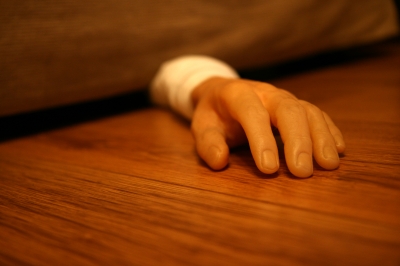 With Halloween just around the corner, the friendly Centron Storage staff have seen many of our renters coming and going with haunted supplies. Costumes, skeletons, lights, fog machines and toys have been making their way out of our secure storage units for the upcoming festivities. Given our renters feedback we see just how handy a self-storage unit can be for October 31st.
The first on the list of beneficiaries: families. Especially large families with young children. Halloween decorations take up a lot of space when you fully engage yourself with the holiday. The zombie statues have to go somewhere, right?
Families have been utilizing Centron Storage by storing their Halloween decorations and costumes in private storage spaces. Many clients have boxes full of old costumes that are either being recycled over the years or kept away for memories. Costumes add up every year- and there is always the bonus of your children growing into old ones. Plus- have you ever tried throwing away your son's favorite scary outfit? It probably won't work!
Business owners have also been utilizing Centron's affordable storage units for Halloween, specifically for storing their decorations. This has been popular among businesses in retail and food service. Engaging with popular holidays is a great way to build rapport with customers. Creating a haunted environment can be the difference between leaving a positive memory in your customers mind's or just being the store/restaurant they were at last week.
North York businesses typically operate without vast amounts of space, so keeping all of your decorating safely stored in a value-friendly space will leave more room available in your location. To find out more about how Centron Storage benefits business owners click here.
The Centron Storage staff wishes everybody a scary and safe Halloween. Happy haunting!