Get Your End-of-Year Documents In Order With Professional Storage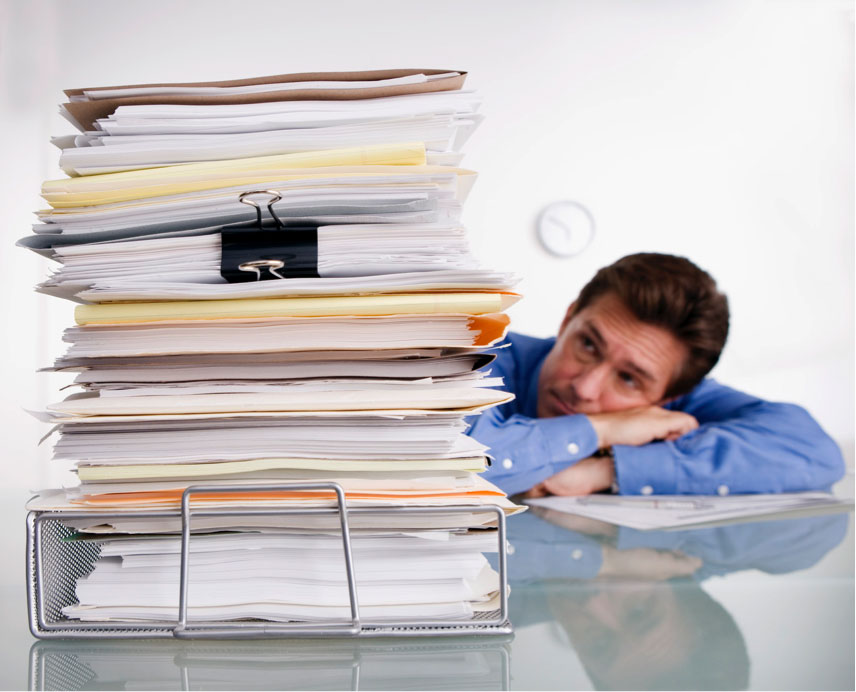 At my company, December's a time to reflect, reminisce, and make very merry—but it's also our time for counting our inventory, investigating our stock, and doing a great deal of accounting for the end of our calendar year. Since we haven't made the move to an entirely electronic database—and like many businesses, forced to hold on to paper-based records – we usually amass quite a lot of raw physical data. That means folders, binders, boxes, and shelves filled with indispensible, but rarely read and used, financial information.
We can't get rid of it, and don't have the means to transfer it all to the digital realm at the moment, and we certainly can't ignore it. For many years, this system worked, and while we've happily stayed in business, we've also steadily lost space, both due to relocating our main office and due to the sheer volume of paperwork we've amassed over the seasons. We're now simply running out of room, but we can't afford an entirely new office, and we're not in a position to move once again.
At this point, I began to explore the wide world of professional storage solutions. I had a few necessities going forward. First, the site had to be affordable; I wasn't about to burn profits on space for documents. Second, it had to be safe and secure—these were important financial records, containing client and account information, that couldn't be damaged or stolen. Third, I needed to have access to our records whenever we needed them; they had to be available at a moment's notice in case we were required to cross-reference or double-check any of our forms.
I searched high and low for all of the above, but the company that truly stood head and shoulders above the competition was Centron Storage. They understood our needs immediately and were extremely professional in their communications. Their Winter Special gave us up to four 5 x 10 units for only $99 each, which was an incredibly affordable solution for our particular requirements. They assured us that our documents would be safe, as highly trained staff, motion sensors and security cameras, key-card access, and a host of other security options would keep our things intact. The storage rooms were dry, climate controlled, and free from mould or pests. My employees could pick up or drop off items when necessary, giving us access seven days a week and alleviating all my fears that we'd need an item and it wouldn't be available.
Best of all, we could even ship our documents to them with their on-site package acceptance and individual mailboxes. This made my life even easier, as it would be a snap sending out records as we filed them. They even provided dollies and banker's boxes in case we needed help boxing things up (not one of our worries—we were absolutely drowning in boxes)!
These days, all our paper storage concerns are a thing of the past. Whenever a friend or colleague complains about too much stock, or simply too little room, I always recommend Centron. End-of-year accounting and filing have never been easier, which lets my team focus on what really matters: celebrating the holiday season! Trust me—getting in touch with these professionals is the best way out of a cluttered situation.