Finding Your Perfect storage Unit Size in North York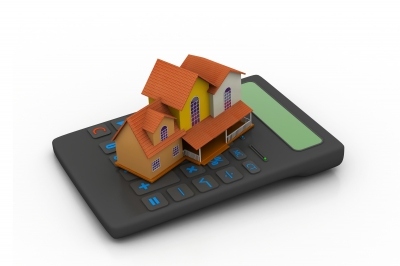 Once you make the decision to start using a North York storage unit, choosing a size can look intimidating. This is why Centron Self Storage has taken the initiative of making it an easy experience for you. We have a number of tools and graphic illustrations on our webpage designed to help you make the most affordable choice quickly and with ease. This article will run you through some basic points about our different storage sizes.
To find out which size will match your specific needs check out our exclusive storage calculator. You can easily add a wide variety of items to your virtual space and our calculator will determine the size you need. You can choose an extensive variety of household items from the following categories: living room, audio/visual, dining room/kitchen, bedroom, nursery, appliances, sports, and other miscellaneous items. With our nifty tool you will know exactly how much space you need for all of your belongings. Click here for more on our North York storage units.
5×5 unit (25 square feet, 200 cubic feet)
You can store small furniture, 5-10 boxes, clothes, personal records, small dressers or chairs in this unit. This is great for personal space when you don't need to store too much.
5×10 unit (50 square feet, 425 cubic feet)
This public storage space can keep one or two rooms of furniture, 10-20 boxes, bicycles or small items here. This is great if you have a family and would like to use a storage facility.
10×10 unit (100 square feet, 875 cubic feet)
With a 10×10 unit you can keep the contents of a large bedroom or a small apartment. Items can include a washer, dryer, 30-50 boxes or small-medium items. This is recommended when planning to use storage for a variety of medium sized items.
10×15 unit (150 square feet, 1275 cubic feet)
This unit is great if you plan on storing a lot. You can store the contents of a large two bedroom apartment, a condo or a small house here. Items can include a washer, dryer, refrigerator, 50-70 boxes and various items of different sizes. This is recommended for large families.
10×20 unit (200 square feet, 1700 cubic feet)
This is ideal for storing the contents of a three to four bedroom house, major appliances, large furniture, cars, trucks, boats, and anything else large you can think of. It is a good idea to rent this unit if you are storing for business purposes or if you have large items you need to keep safe.
All of our storage units are climate controlled and receive 24/7 video surveillance. Choosing Centron for your storage solutions will make life easy for you because of our dedication to providing excellent service. Be sure to visit our unique storage calculator to determine your perfect North York storage unit size!