Design and Storage–Inspiration from Pinterest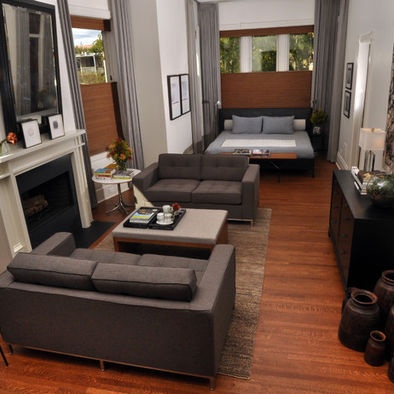 Centron Self Storage does not moonlight as a team of interior designers but we know how to spot an uncluttered apartment that is breathtaking. We took to Pinterest to find interesting pictures of decorative spaces that would make anyone want to clean house immediately and hire an interior decorator. Design and storage go hand-in-hand as you want to bring out the old and start fresh with the new, but you don't want to give your items away just yet.
Here are some examples of great spaces and interior design that will blow your mind: 
According to DesigntoInspire.net, this apartment was designed by Maurizio Giovannoni, and architect and interior designer in Rome. You know what they say, when in rome! Not sure if the saying applies here but…when in Rome do as the Romans do with their style.
This unique and contemporary apartment idea can be find on OnHomeDesign.com. This style reminds me of a home made for couples without kids.
This minimalist apartment was designed by Studio Neopolis in Slovakia. What great style and an amazing idea for your homeowners or apartment dwellers to consider in renovating your space.
Dark but elegant room for those that love black with a touch of color!
Turn your apartment or home closet into a home office. This design is great if you have to give up your man cave or den to make room for baby or a guest. Imagine if you cleared out your closet and put those items into storage, this is the kind of room you can create for yourself.
Get rid of your ugly college furtniture and turn your small space into an elegant grow up apartment with this style!
Hopefully these design images and tips have inspired you to do some home or apartment renovations. Take the unwanted items to Centron Storage temporarily until you can sell it or give it to someone else. Visit www.centronstorage.com/dev to calcuate your storage size.